LIVESTREAM: Go back in time to 2005 for a classic Alonso vs Schumacher battle at Imola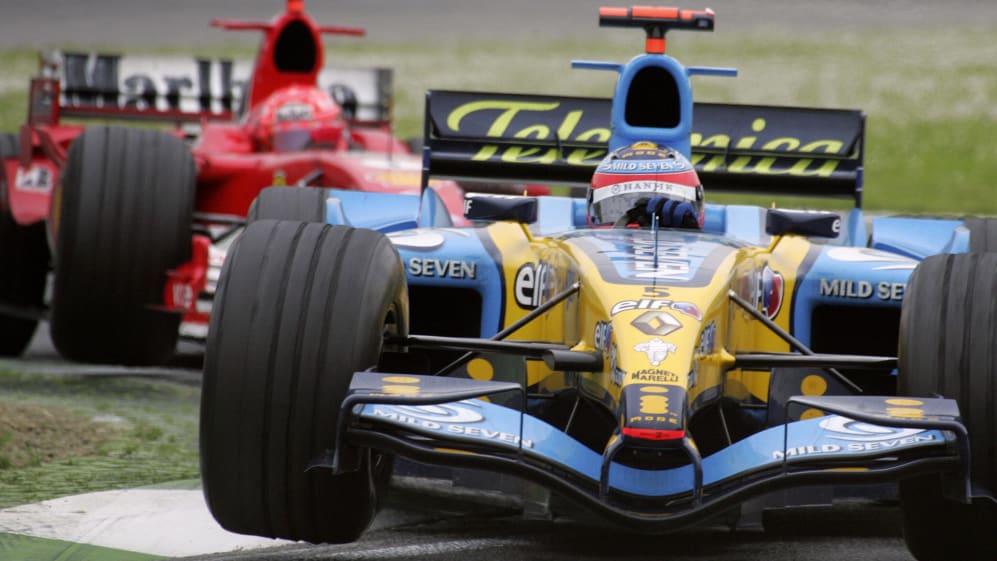 Just under 20 years ago, Imola played host to the first of two enthralling scraps between established star Michael Schumacher and new challenger Fernando Alonso, kick-starting a rivalry that yielded plenty more thrills over the years – and this weekend, we're giving you the chance to watch it in full via a livestream.
With Renault winning the first three races of the 2005 season, and Ferrari starting the campaign on the back foot, few would have expected a head-to-head Alonso versus Schumacher battle at the San Marino Grand Prix – but that's exactly what fans witnessed.
WATCH: Fernando Alonso relives his epic 2005 Imola battle with Michael Schumacher
Would it be front row starter Alonso, or Schumacher – working his way up the order from a midfield grid slot – who came out on top? Maybe you remember it like it was yesterday. Maybe your memory of that afternoon is a little hazy. Or maybe you are new to the sport and have yet to experience it.
One thing's for sure: it's a race replay not to be missed. Hit play to relive a true F1 classic.
For anyone wanting to donate to the relief efforts across the Emilia-Romagna region, more information can be found by clicking here.