Feature
LONG READ: Rising to the challenge – Hamilton's difficult start to the 2022 season and the road ahead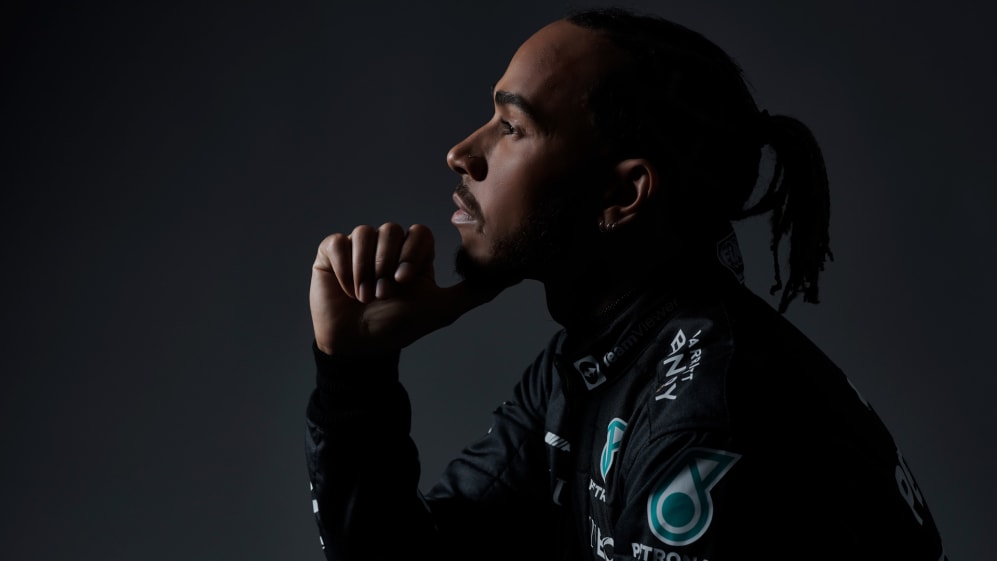 Struggling to get the best from a troubled car, Lewis Hamilton's hunt for an eighth Formula 1 title might be the legend's toughest task yet... This feature is from the Miami Grand Prix race programme, which you can download for free here.
At the end of a gruelling and disappointing Saudi Arabian Grand Prix, Lewis Hamilton's pit-to-car radio crackled into life. "Okay Lewis, that's P10. Sorry about that," sighed the seven-time world champion's race engineer Pete Bonnington. After a brief pause, Hamilton laconically responded: "Is there even a point for that position?"
At the start of this year and coming back from the disappointment of losing out on a record number of Formula 1 World Championships in 2022 as a result of a hugely controversial last-lap call by race officials at last year's Abu Dhabi Grand Prix, Hamilton was insistent that he was ready to fight again. "I move forwards, I don't dwell on the past," he said. "I feel fresh, I feel centred and fully focused. I'm putting every ounce of energy into making sure I'm the best you've ever seen."
READ MORE: Wolff says Mercedes' Miami upgrades not 'a ground-breaking solution'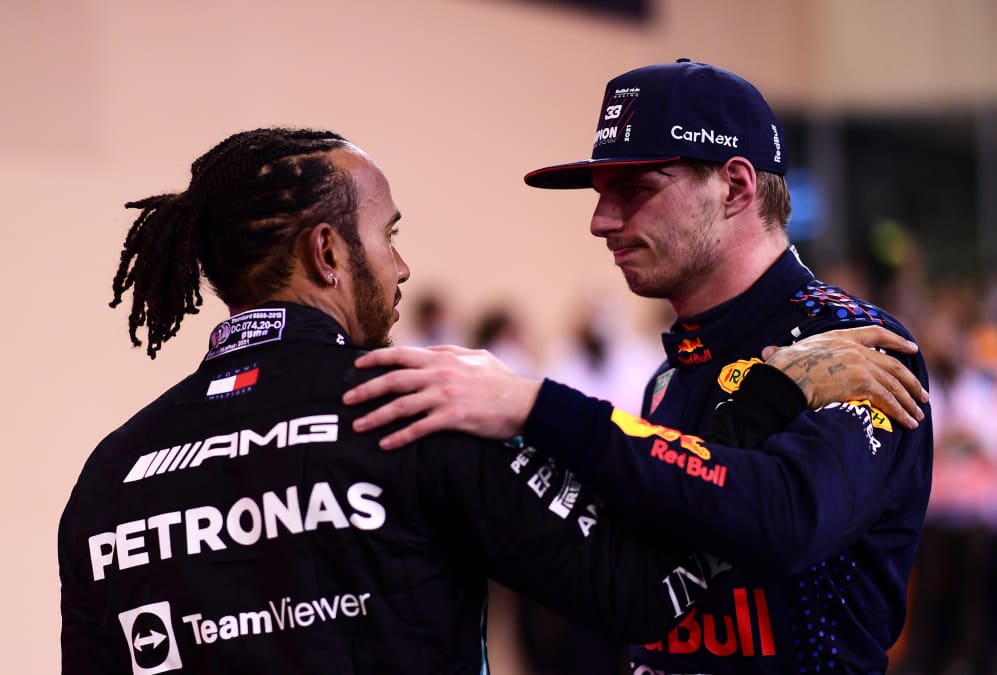 Miami represents a fresh chance to turn his fortunes around on track and the star has long been a fan of all things American, calling for a race to be held at the Magic City. Asked what he thought of Miami coming on the calendar, he said: "It's amazing! America is naturally such a big place, it always felt like we needed at least two races, if not more, there.
READ MORE: Hamilton says he's delighted that F1 has 'cracked' the USA with Miami Grand Prix
"They're such huge sporting fans. When you go to any of their sporting events, there's a huge amount of passion. The great thing [about the Miami race] is it's going to bring jobs to 4,000 people in the area. [And] the weather is always amazing, what a spot to go to!"
Hamilton added that until now Montreal was a favourite among the drivers, but that Miami had the potential to become the new front-runner. As far back as the 2017 Australian Grand Prix, the British driver has said he wanted a race to be held in Miami.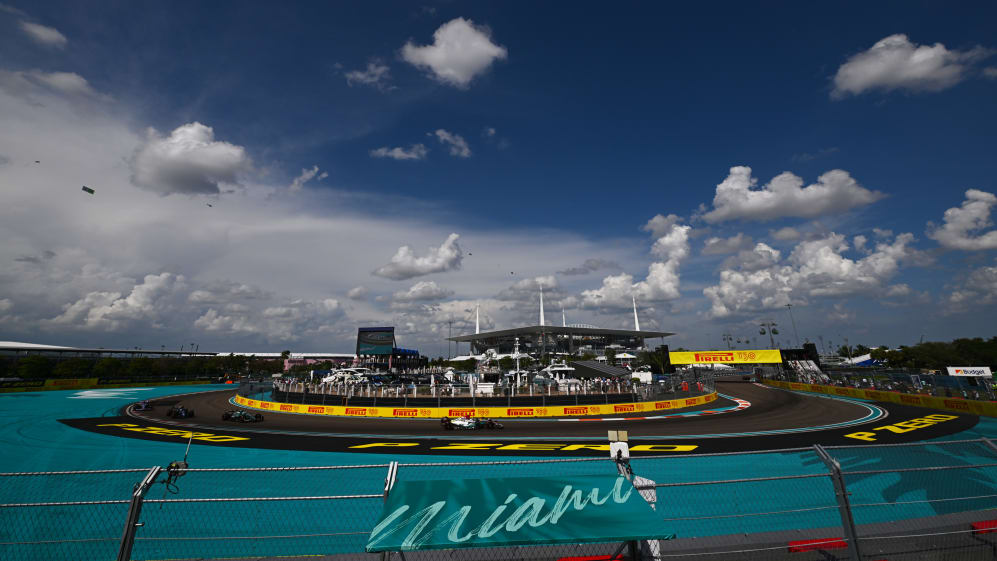 A new challenge will help to reinvigorate Hamilton but he's under no illusion that he and the team have plenty of work to do. Regulation change in Formula 1 always brings risk: there's always the possibility that the balance of power on the grid will be upset, and with the sport undergoing the most fundamental regulations changes seen in four decades of Formula 1, that jeopardy grew exponentially. But if anyone was going to be caught out, it surely wouldn't be Mercedes. F1's most dominant force. A well-oiled team with an unprecedented eight consecutive team titles under its belt. That just couldn't happen, right?
READ MORE: Mercedes drivers cautiously optimistic on Miami GP upgrades, as Hamilton praises 'Super Bowl'-like build-up
"There's always a risk, but we don't make mistakes," Hamilton said after a first, inconclusive test of the team's W13 car in pre-season in Barcelona. "There are a lot of very intelligent people back at the factory and I trust them 100%."
Three months down the road, though, and the work is still ongoing. At the opening round in Bahrain, Hamilton lucked into the final podium spot when both Red Bull cars suffered late race failures.
At Round 2, in Saudi Arabia, he was bounced out of the opening segment of qualifying – the first time the Briton had been eliminated from Q1 in five years. In Australia, he battled to fourth place after both Max Verstappen and Carlos Sainz failed to finish.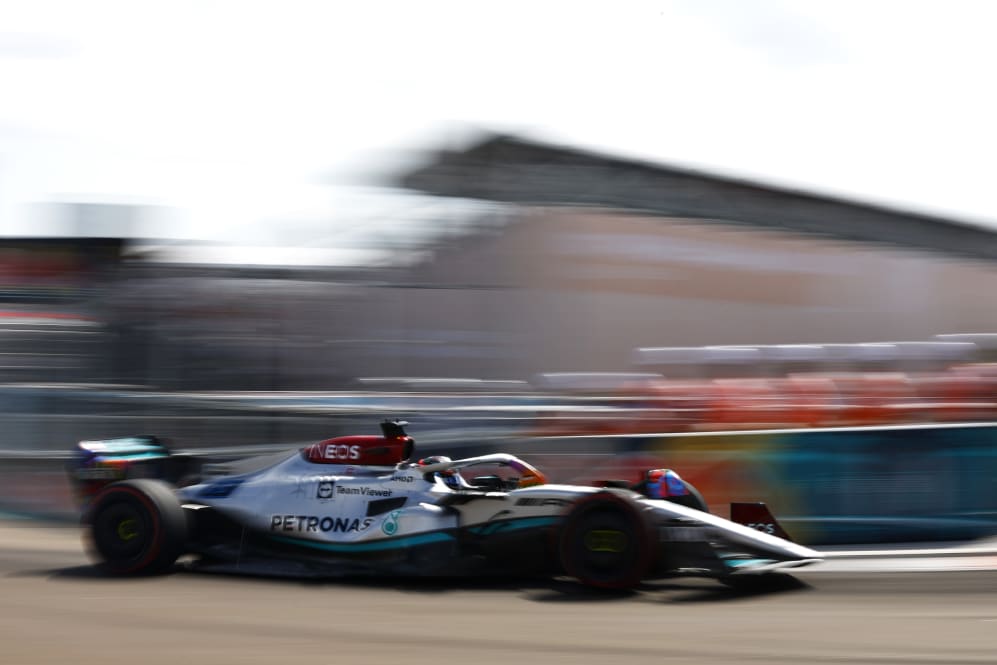 So where have Mercedes gone wrong? The answer lies chiefly in F1's return to ground effect. Formula 1 cars in 2022 generate the majority of their downforce from the floor of the car, with the remainder coming from the upper surfaces and wings. Twin venturi tunnels under the car create a pressure differential as air rushes through and the car is sucked down to the track. The downforce increases until it stalls, at which point the car lifts. The downforce increases again, and a problematic cycle occurs in which the car bounces repeatedly, an effect called 'porpoising'.
The W13 suffers badly and the only solution available was to raise the ride height of the car. The bouncing was reduced but so too was downforce, reportedly by as much as 20%. To solve this problem, downforce needed to be recovered elsewhere, by running more wing, which in turn created drag. The car stopped bouncing and became more stable, but also slower.
However, despite the difficulties, Hamilton remains positive about his team's ability to get on top of issues such as porpoising. "It's not something we've faced before," he said. "We will get to the bottom of it and we're just trying to learn as fast as we can in the short space of time that we have between races.
READ MORE: Hamilton and Russell teamwork 'one of very few highlights' of 2022, says Wolff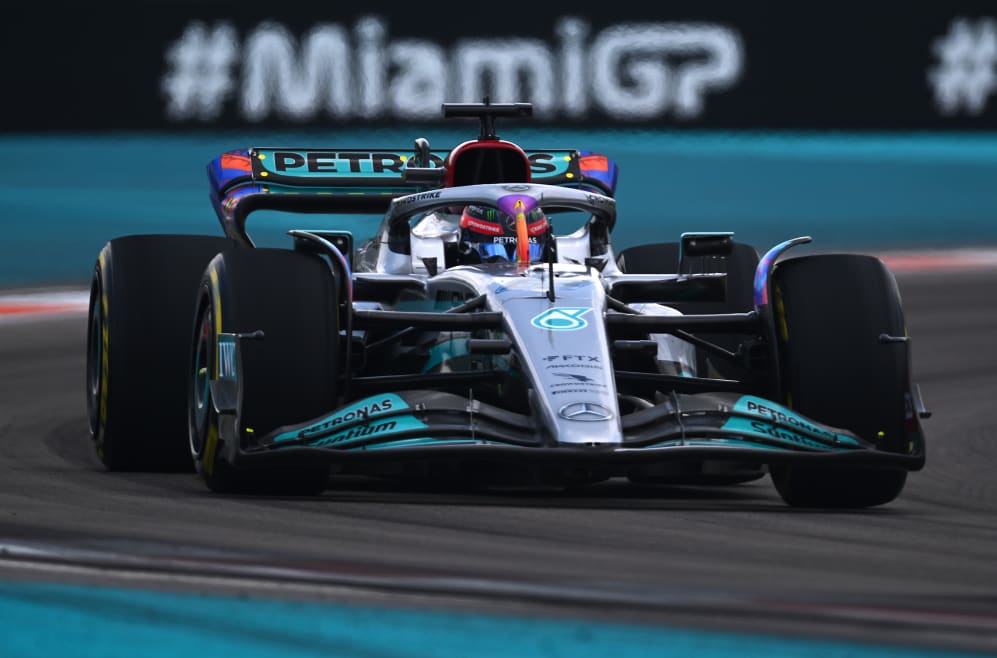 "I'm very proud of my team for just keeping their heads down, staying focused, churning through the crazy amounts of data and just trying to understand what are the issues we have.
"We were aware of the problems, but in terms of what's causing it, we're just working through trying to figure that out and how we can rectify it. And from a driver's perspective that's exciting, when we get in the car, trying something new and hoping that it unlocks a bit of performance."
For Hamilton the weekend in the Sunshine State couldn't have come soon enough. In the wake of the seven-time champion's tough weekend in Saudi Arabia he admitted that he had "struggled mentally and emotionally for a long time. To keep going is a constant effort but we have to keep fighting. We have so much to do and to achieve."