Report
MACAU GP: Verschoor defeats Vips to take prestigious F3 victory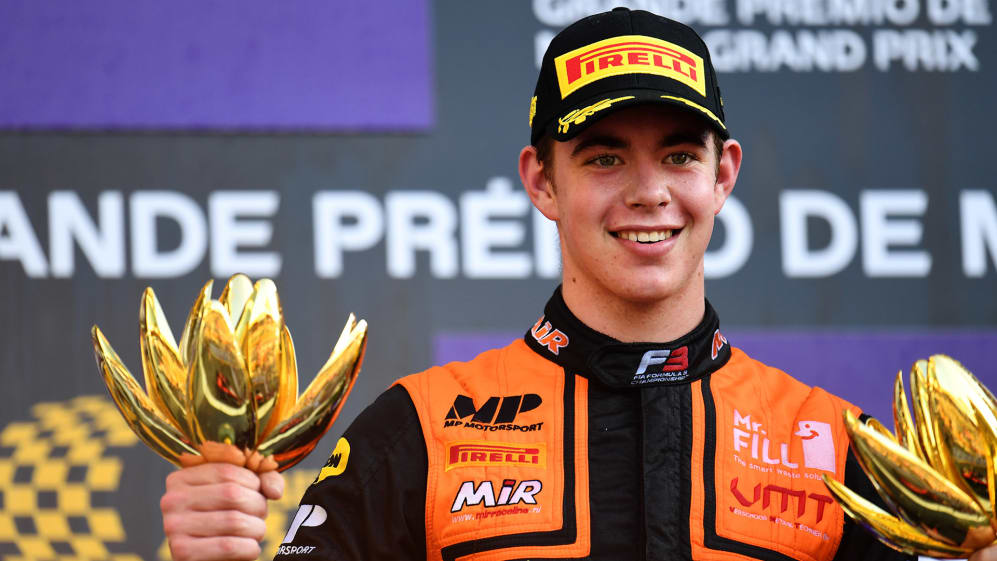 A star was born at the FIA F3 World Cup, as Richard Verschoor became the first rookie winner of the Macau Grand Prix since Keisuke Kunimoto more than a decade ago, crossing the chequered flag ahead of favourite Jüri Vips, and fellow rookie Logan Sargeant.
The Dutchman - who finished 13th in the 2019 F3 Championship – stormed off the line from fourth and manoeuvred a stunning inside-line overtake of Robert Shwartzman and Christian Lundgaard ahead of the first corner, to claim second.
Shwartzman's PREMA machine wouldn't survive the battle with Lundgaard, as the two came to blows and the F3 champion suffered damage to his front wing, which caused a puncture and ended his race on the opening lap. Lundgaard came away unscathed, but later lost P3 to Logan Sargeant.
This allowed Verschoor to fearlessly hunt down Vips - who had started on pole, afetr dominating practice and the qualifying heat - before seizing his chance and launching past the Red F1 Bull junior at a Safety Car restart.
Having lost the lead, Vips pursued him relentlessly around the tight and twisty streets of Macau and made several attempts to regain first place. The Dutchman held his nerve and out-braked the Hitech GP man on each occasion.
The MP Motorsport racer triumphantly crossed the line for a historic victory and added his name to an illustrious list of winners, which includes Ayrton Senna, Michael Schumacher and David Coulthard.