Magnussen says he 'could have scored points' without 'embarrassing' Suzuka qualifying crash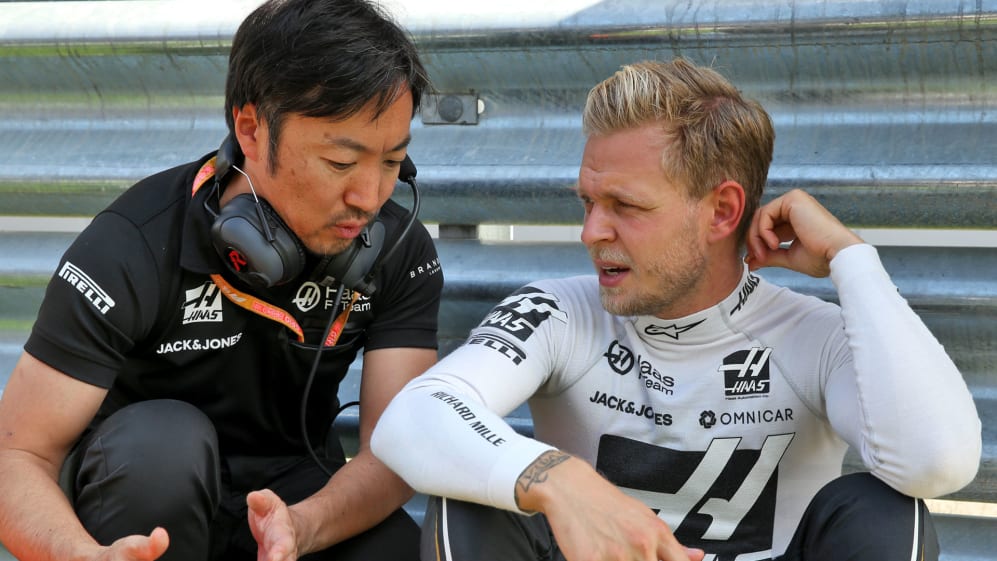 Race performance has been a struggle for Haas for most of this season – and Suzuka was no different, as both Kevin Magnussen and Romain Grosjean ended up point-less for the ninth time in 11 races. But Magnussen and team boss Guenther Steiner had opposing views on what might have been possible for Haas on Sunday in Japan...
Magnussen crashed in the first part of qualifying when he spun in the final sector, heavily damaging the rear of his car. Although he was able to limp back to the pits, Magnussen couldn't rejoin the session and started from 19th on the grid – and was not exactly proud of how his Sunday started.
"I went on power and I had full throttle and then suddenly I got wheelspin and spun around, which was unfortunate and quite embarrassing really," Magnussen said. "But **** happens.
"[The wind] was still an issue [in the race], but at least now you know what to expect. This was on the first [flying lap in qualifying] and I just didn't expect to get such a big gust of wind there right in the tail. So I just showed everyone what not to do!"
And the Dane believed that the incident was especially costly after seeing his team mate Romain Grosjean reach Q3 on Sunday morning, going on to start the race in P10 later that same day – although he'd eventually finish down in 15th.
"If I had started [the race] up where I should have and got as good a start as I did get, then I would have been in a much better position," said Magnussen.
"We just didn't hook it up in terms of pit stops and strategy. It wasn't terrible in terms of tyres and pace, not like previous races where we've been hopeless because of whatever.
"Probably with a better pit stop and strategy we could have scored points, so it's frustrating."
When blue flags are shown, you slow down, the tyre gets cold, we cannot get the heat back in and you fall back. It sounds almost too simple but that is what is happening
But Magnussen's Team Principal Guenther Steiner was less sure there was more on offer for Haas in Japan, saying the way the race panned out was predictable from his point of view.
"It's just more of the same," Steiner said. "We now know that these things happen, they are never nice but they actually happen. You go into the race always knowing that at some stage we will have an issue with the tyre because we cannot generate the heat we need to make the tyre work, so as blue flags [are shown] you slow down, the tyre gets cold, we cannot get the heat back in and you fall back.
"It sounds almost too simple not to have a solution for it but that is what is happening. So even if we can qualify on one lap decently – going into Q3 is still an achievement in my opinion – but we cannot hold on in the race for this reason. We just cannot keep the heat in the tyres."
READ MORE: Grosjean says 2019 Haas problems 'remind me of 2014 Lotus'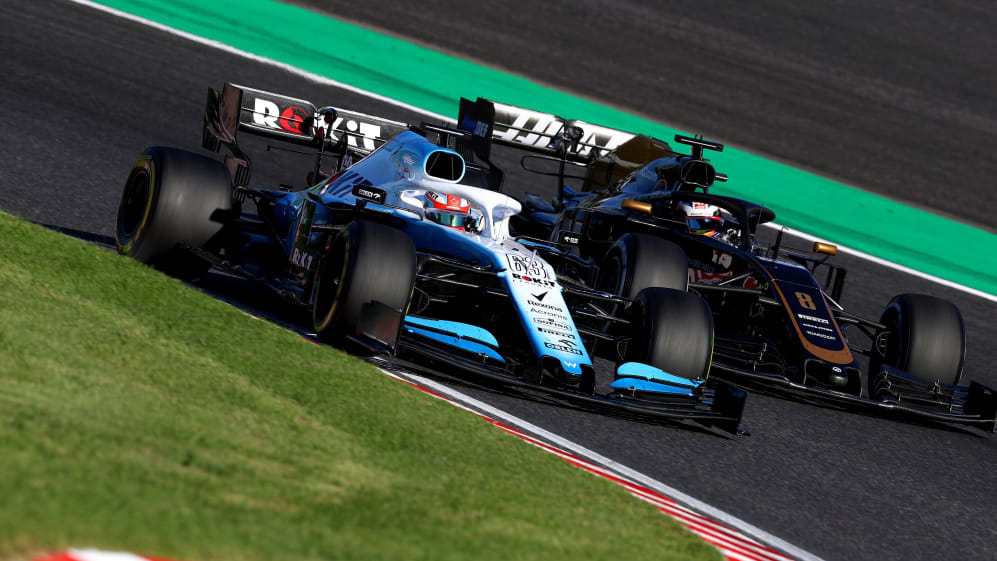 And Steiner was less concerned about Magnussen's crash during qualifying, even though it put the team up against it to get the car repaired in a short window ahead of the race.
"The guys did a good job to get the car out in good shape. These things never help but it happens. He was on a very fast lap to be honest and he got a little bit of wheelspin out of the last corner and it just turned on him. Was the wheelspin caused by wind or not? Yes, there was wind but was that the reason or was it just taking off on the kerb? We don't know exactly but that's what it was.
"In the end we got out and he had a fantastic start and ended up in front of the car that started 10th after two or three corners. But then in the race it all went downhill. That's the usual on a normal day, on a normal Sunday."