Magnussen – Haas must overcome 'off period' amid P4 battle with Renault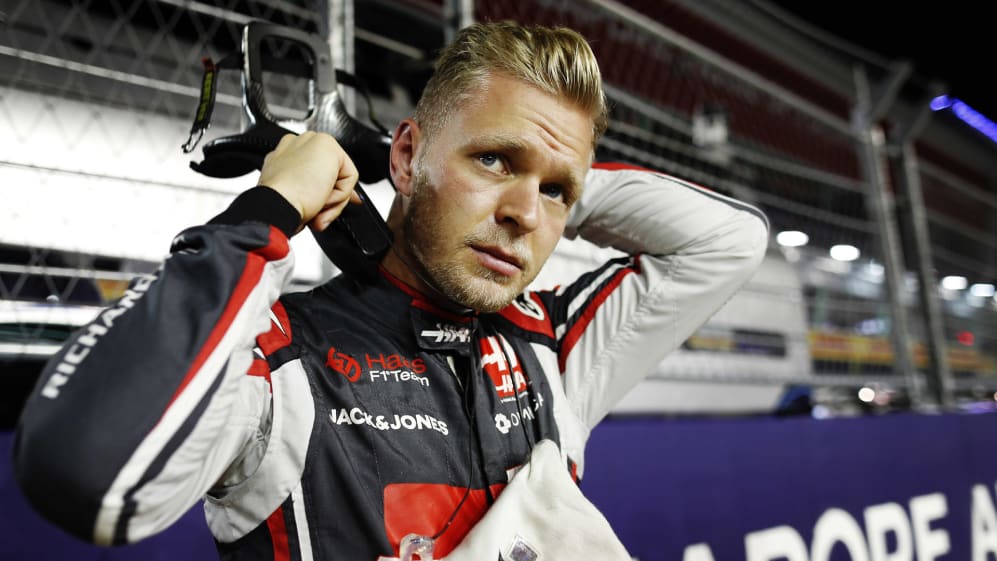 The last two races may have yielded zero points for Haas, allowing midfield rivals Renault to steal a march in the battle for fourth in the constructors' standings, but driver Kevin Magnussen still has confidence in the speed of the team's VF-18 challenger, and believes they can overcome this point-less period…
Although just 15 points split Haas and fourth-placed Renault with six races of the season to go, the American squad have lost significant ground in that tussle at the last two showdowns, in Italy and Singapore, with Magnussen seemingly off the pace at both Grands Prix.
But despite two underwhelming performances from the Dane, which has seen him finish 16th and 18th, he has been impressed by the pace shown by team mate Romain Grosjean and sees no reason why Haas can't take the fight to Renault this weekend in Russia.
"Yes, certainly (we need to turn around our form)," said Magnussen. "I think we need to get back to scoring points again. We had a good run of points around the summer break - but we've had a bit of an off period at the last few races.
"I think the car has still been good in those races and it's not that we've just fallen off the pace. I'm pretty confident we can still fight. Obviously we'd prefer to be 15 points ahead than behind."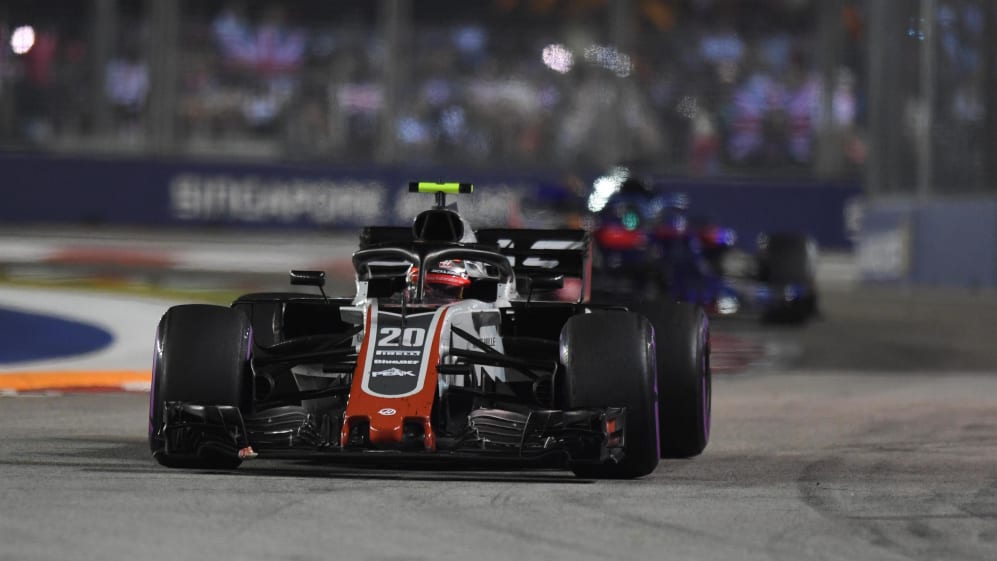 Clearly far from discontent with his current package, Magnussen pointed out that other factors have conspired against the American team, highlighting the recent disqualification for Grosjean in Italy, which Haas have appealed against.
"I think I had a bit of a strange weekend in Singapore," he added. "Romain showed that the car was there. He qualified eighth and was very close to seventh. The car was there. It's not because the car has suddenly fallen off the performance.
"Romain got disqualified in Italy. I had a bad weekend as well in Italy. If I would have scored a point there, I would have been disqualified as well. It's kind of different things that have played into the last few races but I'm sure we can turn it around again.
"When it goes well, everyone is happy. And when you have a few weekends off, everyone is panicking and it sounds like a big drama. We will make it up again, have a good weekend here and then you'll be asking 'why is it so good now'. It's the same old story."
While Haas battle for fourth, Magnussen will be looking to finish as high as possible in the drivers' standings. He currently sits ninth, one point behind McLaren's Fernando Alonso in P8.