Haas Italian GP disqualification appeal set for November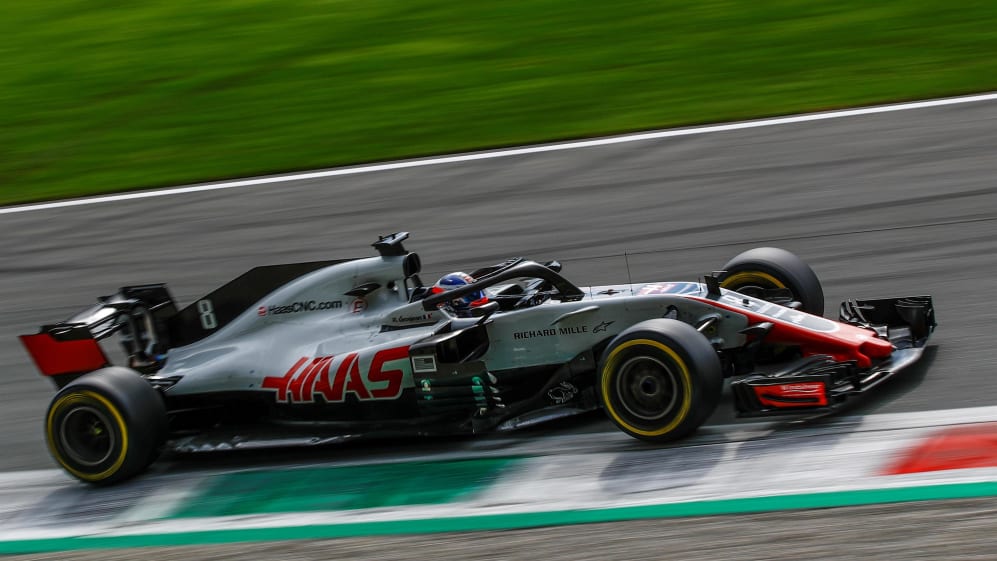 It was almost a month ago that Romain Grosjean was disqualified from the Italian Grand Prix, after the floor of his Haas challenger was deemed to not be in compliance with the rules. The American squad were quick to challenge that decision, believing the Frenchman's P6 should have stood, and their appeal hearing has now been set for November 1…
Grosjean had enjoyed what looked like a memorable afternoon for Haas in Monza, finishing in an impressive sixth to help his squad leapfrog Renault into fourth in the constructors' championship – but their French rivals quickly lodged a protest after the race.
Renault questioned the legality of the Haas, and it was eventually decided by the stewards that the team had breached article 3.7.1 d of the Technical Regulations, which focuses on the radius of the leading corners of the floor's reference plane.
It has now been confirmed that the hearing will take place on November 1 at the FIA Court of Appeal in Paris - and although Haas immediately protested against the decision, Team Principal Guenther Steiner is unsure if their appeal will be successful.
"It's 50/50, it could go both ways," said Steiner. "I would never say I am confident of winning it because you never know what is happening.
"We have no control on the decision, you can do the best you can with your lawyers and your technical people to explain what actually happened, the whole process and why we ended up where we were and why they got it wrong. But then again, I'm not on the Court of Appeal. I cannot decide, so I would say 50/50 so it could go both ways.
"You all saw what happened and all read more carefully than me the sentence and why it was done and checked the technical articles. What we did was appeal and then followed up on that appeal, because first you do an intent of appeal and then you do an appeal that you have to prepare for.
"That's at the beginning of November and we are getting prepared for that based on what we think was not correct in disqualifying us. I don't want to go into technicalities because it will have less effect in the Court of Appeal if play it out here."
In July, governing body the FIA issued a Technical Directive clarifying the regulation surrounding floor design and stipulated that teams were required to bring their cars into conformity before the Italian Grand Prix.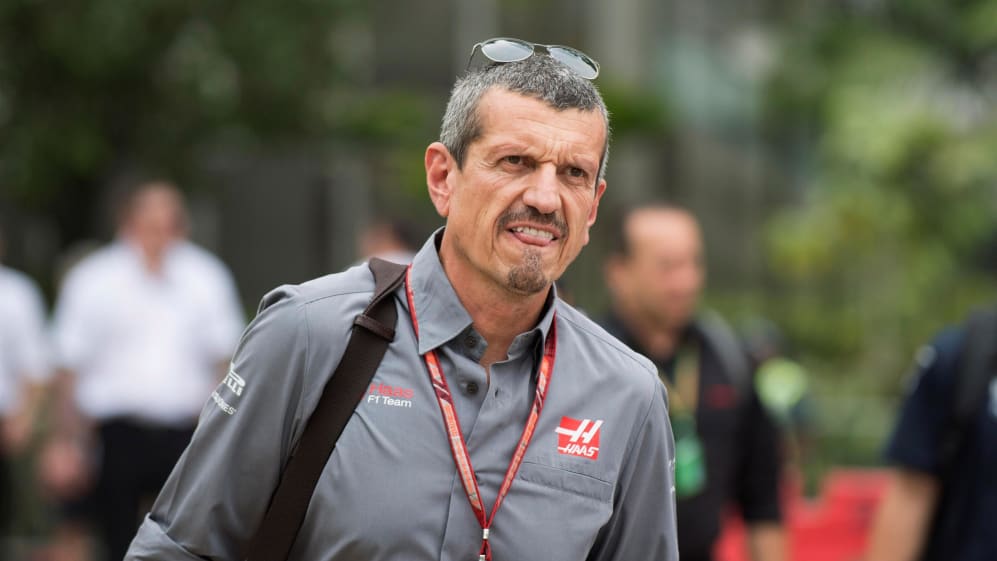 Prior to that Monza race, Haas had emailed the FIA asking for flexibility in the matter, saying they would "endeavour to introduce this upgrade for the Singapore GP but will be somewhat at the mercy of our suppliers".
Haas' defence in the initial hearing was that because they had not heard back from the FIA, it was their understanding that "a lack of response on the matter of timing that their solution and timing were accepted".
And Steiner is hoping that the November hearing will give them an opportunity to make clear their innocence, believing they had limited time to make the change, given the summer break and two-week shutdown.
"They go hand in hand in this case (the procedures or technicalities of floor) and it is very complex in how it goes hand in hand," he added. "It is a technicality that goes in hand with the procedures, which I think were not followed correctly - not only from our side but from somebody else.
"It's a mix of taking regulations, interpretation, ambiguity, information, it's a very complex. I think the stewards didn't understand what we tried to explain. They disqualified us but at the court of appeal they have a better understanding and more time for us to explain how it went down.
"You wouldn't see the difference in data. When it all comes out, people will ask why all the fuss and say this is far too much. This is not a performance thing, this is just an ambiguous technicality.
"It was timing. We couldn't do it with the shutdown in between. We don't have our own composite shop, we have to composite externally and rely on our suppliers. It is a small change, but you need to do it properly.
"These cars are very sophisticated and it's not like the old days when you can take it off with a file or a grinder. So you need to change something and then you ask if it is actually correct and should we do it and we don't think it is illegal, so you leave it without taking the risk of not having floors in Spa."
Haas are currently fifth in the standings ahead of the Russian Grand Prix, trailing Renault by 15 points.