Magnussen: Haas upgrade performance deficit 'confusing'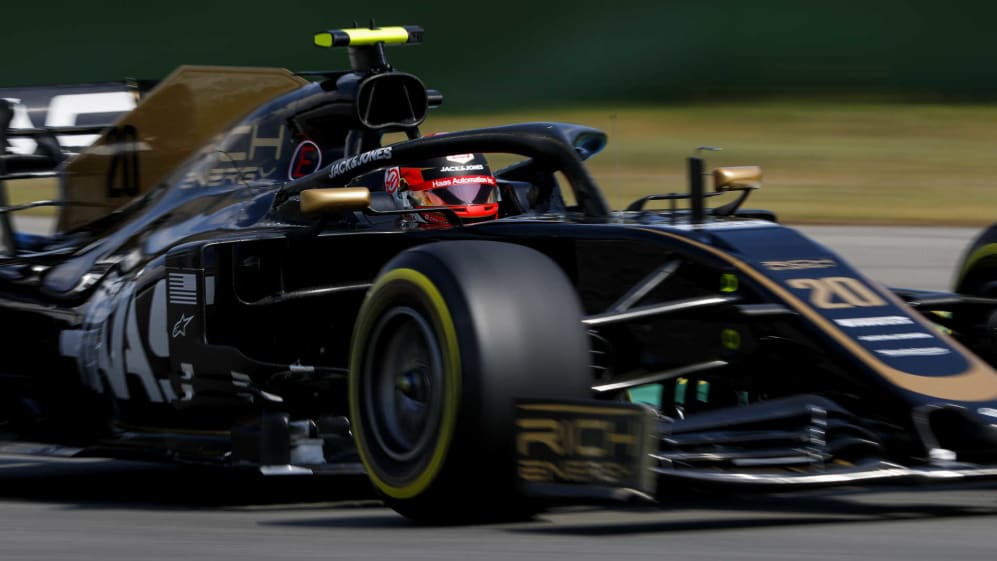 After four races without scoring any points, Haas brought a big upgrade to the German Grand Prix, with the goal of creating a faster, more consistent VF-19 in race conditions. Yet while Romain Grosjean, running the Melbourne-spec car, finished Free Practice 2 at Hockenheim in a fantastic sixth place, just 0.730s off Sebastian Vettel's leading time and just half a tenth off Max Verstappen's Red Bull, Kevin Magnussen in the new, upgraded car was a full 1.291s off his own team mate's pace, as he wound up P18.
Magnussen ran FP1 in the Barcelona-spec car introduced back in May. But after finishing that session 0.685s adrift of Grosjean, that gap had nearly doubled by the time he'd put the box-fresh Hockenheim spec on for FP2. Understandably, it was not a happy Magnussen who faced the media on Friday night.
READ MORE: Leclerc leads Ferrari 1-2 in FP2 in Germany as Gasly crashes out
"It looked like a very big gap today and it's not what you want to see when you bring a new upgrade," he said. "You want to make progress with upgrades, and initially putting a car on track, it didn't seem like we'd done that.
"Romain is running race one [spec] and he's liking that car a lot and says it's better, and that's obviously not what you want. But we have to pursue knowledge and try and understand why these upgrades that were meant to be better weren't."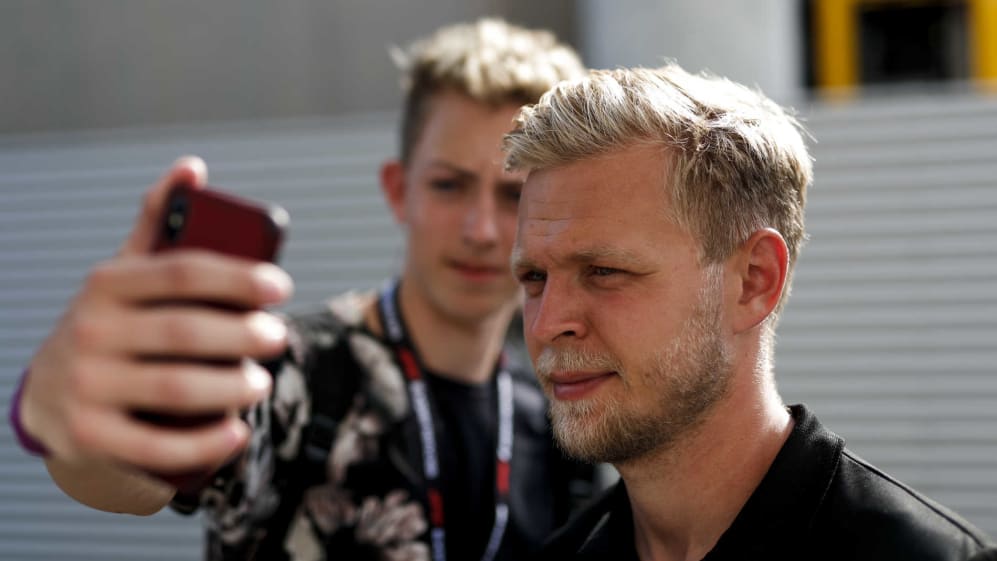 If the difference is as big as it was today, then I think we've got to look at maybe just going back to race one with both cars
Grosjean appeared torn between feeling happy at his own performance on Friday in Germany and concerned about the worrying lack of progress from the Magnussen-run update.
"That race one package is very good," said Grosjean. "Yes, the latest update seems to be a bit more challenging and we need to understand why, but we've proven again that we know how to do a car, so that's very positive.
"We need to evaluate everything," he added. "Kevin wasn't quite happy with the car all day long and I was very happy, so it's something in the package that we need to understand. We still measure more downforce on the new one, but obviously the lap time on the old one is quite impressive.
"We need to make a decision on which car we want to work on for the future, and most importantly understand why one is going faster than the other when it shouldn't be."
READ MORE: Steiner 'still not over' Haas drivers' Silverstone contact
Magnussen confessed that he would "love" to revert to Grosjean's Australia spec car for this weekend, meanwhile, and believed that, while not ideal, simply going back to square one and trying to make the best of the rest of the year with the team's original package might not be the worst option for the team.
"If the difference is as big as it was today, then I think we've got to look at maybe just going back to race one with both cars and make the best of this season and try and get as many points with that car," he said. "It's hard to say right now. It's a little bit confusing and it's hard to make any conclusions really at this point."
Should Haas make that call, Magnussen would have to wait until Hungary to receive the same specification as Grosjean. So what was he hoping for from the rest of his weekend?
"Rain," he deadpanned. "Tornadoes, earthquakes, hailstones. Any stuff like that."
Haas' current struggles mean the team sit ninth in the constructors' standings, with just 16 points on the board.