Magnussen says Schumacher 'definitely deserves' F1 seat as wait continues over Haas driver decision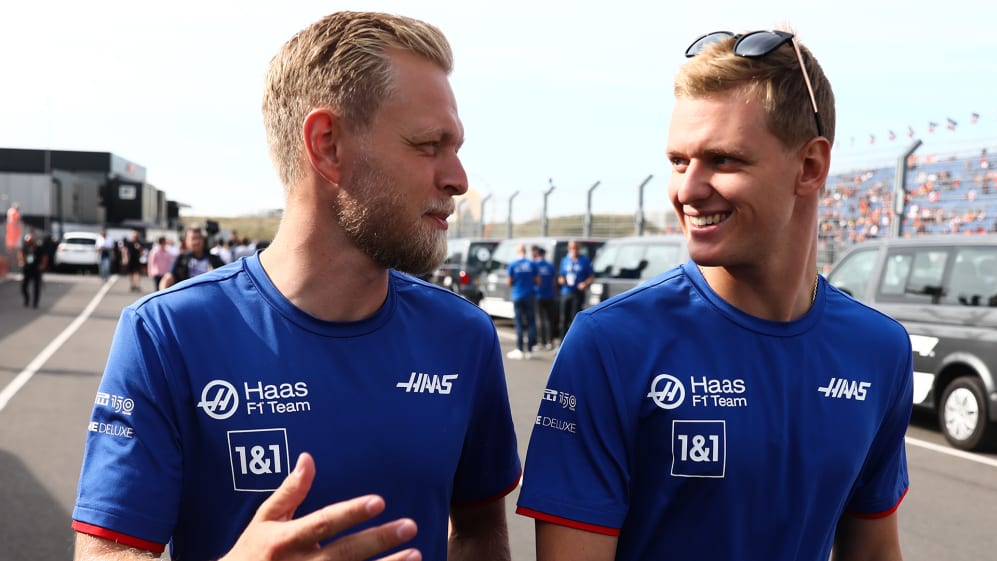 Kevin Magnussen has openly stated that he hopes Mick Schumacher will keep his spot on the F1 grid in 2023, praising his Haas team mate for how much he has improved over the course of this season.
Schumacher endured a difficult start to his second campaign with the US-led team as he struggled to live with the pace of the returning Magnussen and suffered heavy crashes during qualifying in Saudi Arabia and the race in Monaco.
READ MORE: Haas sign new title sponsor for 2023 in multi-year deal
However, the German turned a corner midway through the season with back-to-back points finishes in the British and Austrian Grands Prix, receiving praise for battles against world champions Max Verstappen and Lewis Hamilton.
Across the last six events, Schumacher and Magnussen's qualifying and race head-to-heads have both been split 50:50 (prior to any grid penalties) – all while team chiefs weigh up their options as to which driver will partner the already confirmed Dane next year.
READ MORE: Kevin Magnussen and father Jan to compete in Gulf 12 Hours endurance race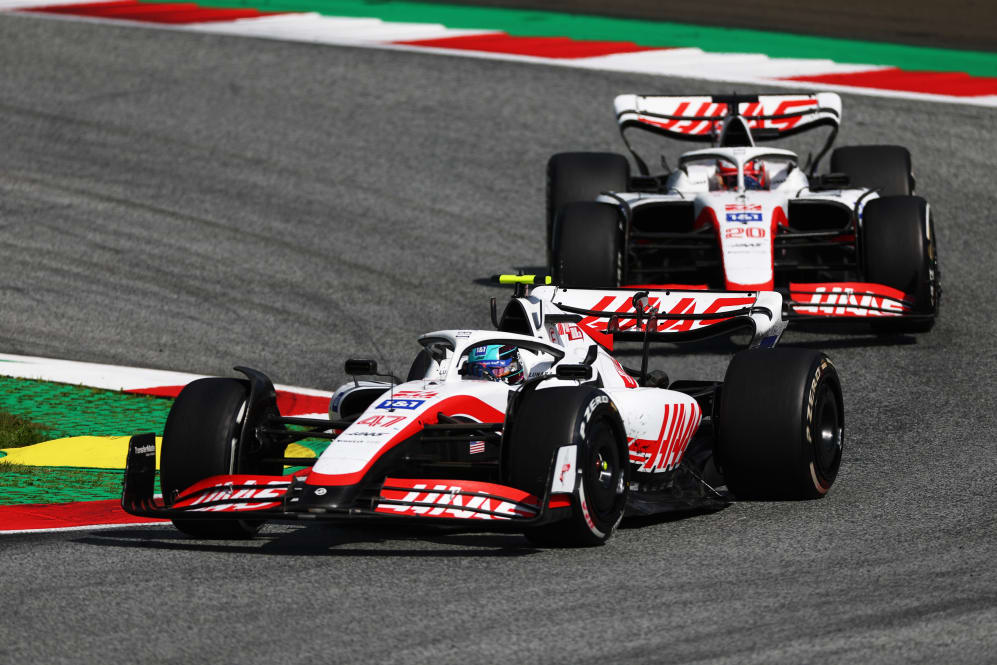 Asked to offer his thoughts on his future team mate, as the wait goes on for an announcement from Haas, Magnussen replied: "First of all, I haven't had any influence on what's been going on with drivers – that's totally out of my hands.
"If I just look at Mick, I think he's really been improving all year. He started off maybe not really liking the car and lacking a bit of confidence, but he's really gained that.
READ MORE: Why COTA remains a favourite for drivers and fans as it prepares for its 10th US Grand Prix
"Lately, he's been super hard to beat, for me. I think, [with] the way he's driving right now, he definitely deserves a place on the grid. But again, it's totally out of my hands, and I can only sort of just wish him well."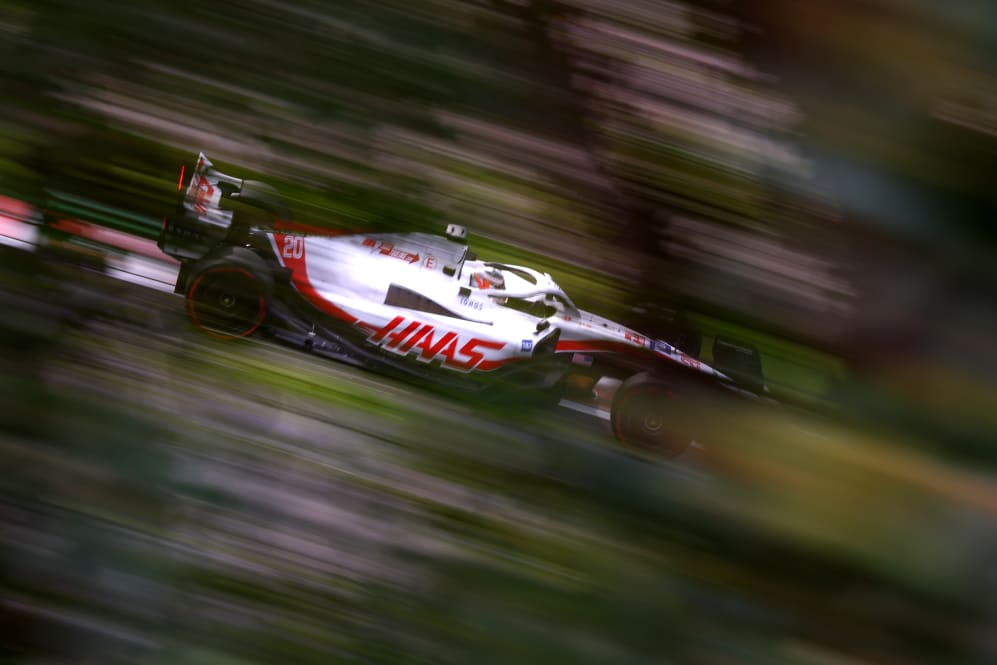 Driver market movements aside, Magnussen and Schumacher head into the United States Grand Prix weekend looking to end a run of seven point-less races, which has seen Haas drop to eighth in the constructors' standings – level on points with AlphaTauri and 11 behind Aston Martin.
Asked for his expectations at the Circuit of The Americas, Magnussen said: "I think we are generally more happy with higher downforce tracks, and this is a higher downforce track, so hopefully we can be a bit more competitive.
FORM GUIDE: Who's set to take the spoils in the 2022 United States Grand Prix?
"I think lately, some of the other teams have kind of moved ahead of us in terms of outright performance, but that doesn't mean we can't fight them and have a chance against them."
He added: "It's very tight in terms of points. Even the next position up, P7, if you just look at the points, it's not so much, but it's so hard for us to score points at the moment. But we're going to do our best, of course."