Magnussen thought it was 'game over' in Singapore before clinching 'satisfying' P10 finish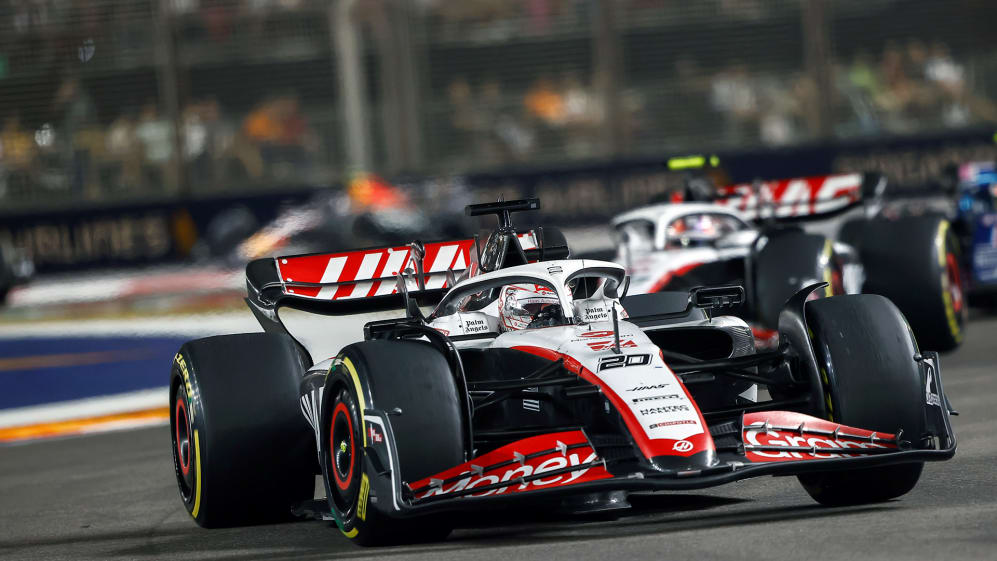 After a terrific Saturday in Singapore that saw Haas get both cars into the top 10 in qualifying for the first time this season, the American outfit knew they would be up against it on Sunday to defend those positions. But Kevin Magnussen managed to come home in 10th place to earn the team a much needed point – although for much of the evening, that result looked unlikely.
Both Haas drivers dropped positions off the line as they struggled to turn on their Pirelli tyres, but worse was to come. Pitting behind the Safety Car, the team were forced to double stack their drivers – leading to Nico Hulkenberg being held in the pit lane and losing a handful of positions.
HIGHLIGHTS: Watch the best of the action as Sainz wins in Singapore and Russell crashes on the final lap
Left without a rear gunner, Magnussen defended hard in P10 and was shown a black and white flag for one manoeuvre where he pushed Pierre Gasly wide.
But that constant pressure told and he eventually ran wide himself, losing not just that position but plenty more as his tyres lost grip. He pitted for some softs and found himself down in P18 – with that chance of points seemingly gone.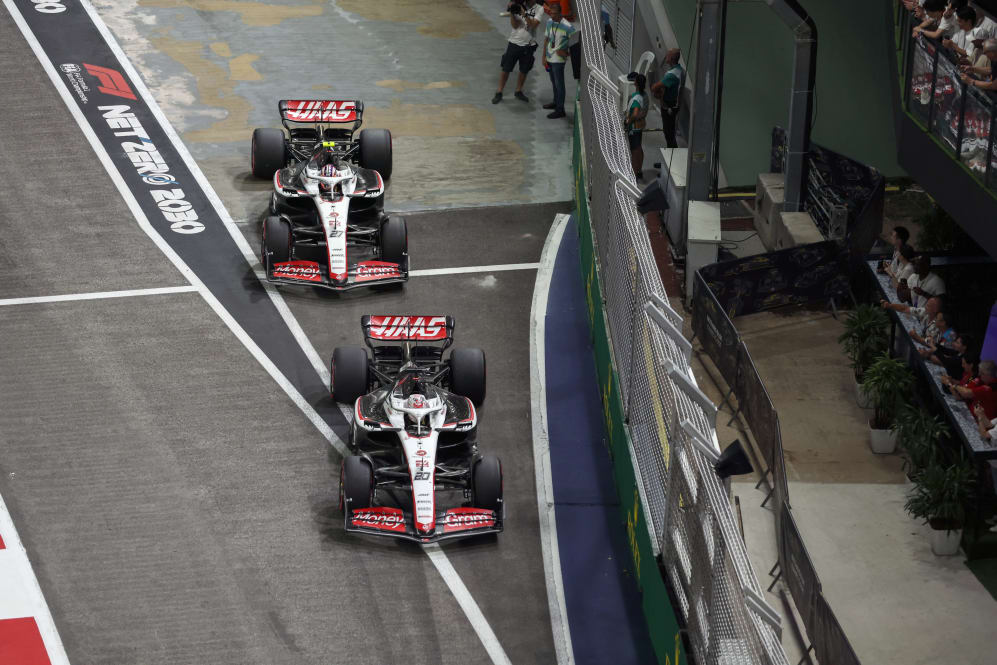 "I thought it was completely game over, once I got passed by Pierre [Gasly] and the McLaren I think, whatever, I can't remember!" he said post-race. "In that phase I had a brake problem at one point, went wide in Turn 2, came back to the track and got overtaken and that's when I thought it was game over.
"But then [I] pitted, had really good pace on the soft at the end, came up and overtook and then got lucky – Russell hit the wall and gave me the point. I think [this race is] very satisfying for me personally, really earning the point in Grands Prix three times this year. I've had a season where I've really had to battle and work hard on things and yeah, we pulled this one out of the hat."
READ MORE: 'Not the best birthday' says race retiree Ocon, as Gasly comes home P6 after 'intense' Singapore Grand Prix
Hulkenberg wound up on a one-stop strategy and thanks to his team mate's tyre woes, was actually ahead on track until the closing stages when his hard compound ran out of performance – a recurring issue that Haas have encountered this year, with tyre wear their Achilles' Heel.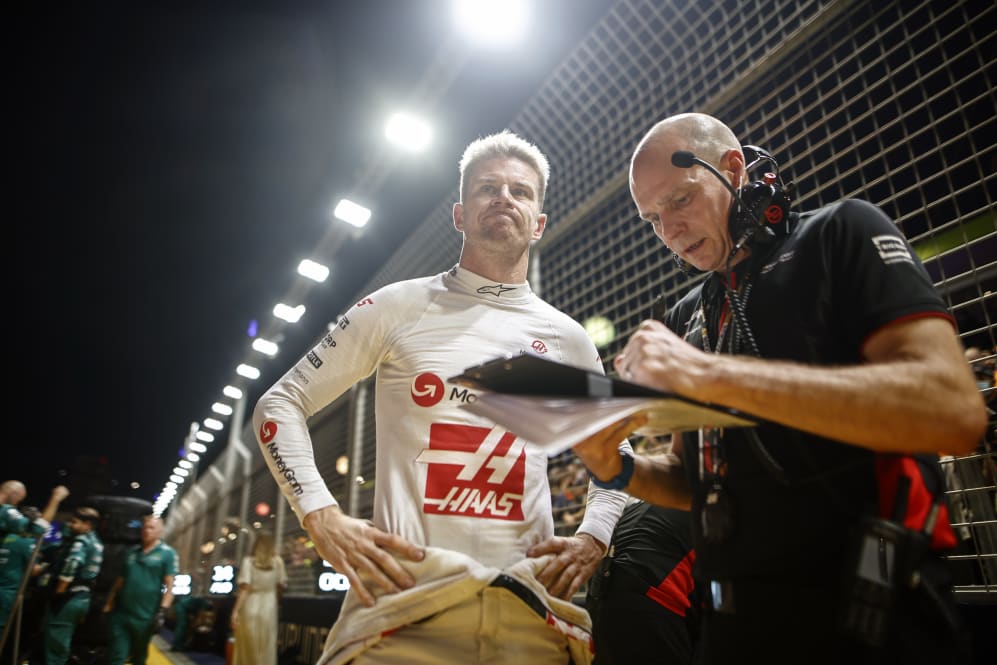 "Long race once again here, lots invested, lots of work but no pay out unfortunately at the end. Started off with the first Safety Car, I was the trailing car, double stop so lost a lot of position and ground there, which was not ideal. Unfortunate but not a lot we can do about that.
"Then I think we managed a one-stop but at the end I was just a falling fruit. I think we missed an opportunity pitting in that final VSC, it could have been points there because I was way ahead of Kevin and he managed 10th so we need to review that.
READ MORE: 'We were half a car's length away from winning' – Emotional Russell calls final lap Singapore crash 'heartbreaking'
"Bit of a shame so bit disappointed but I drove a good race so nothing personally I can be unhappy about today."
Neither Haas driver expects the next track to suit their car, with Suzuka's fast flowing nature likely to be "tough" according to Hulkenberg.