Interview
Maintaining Maranello's momentum - Sebastian Vettel Q&A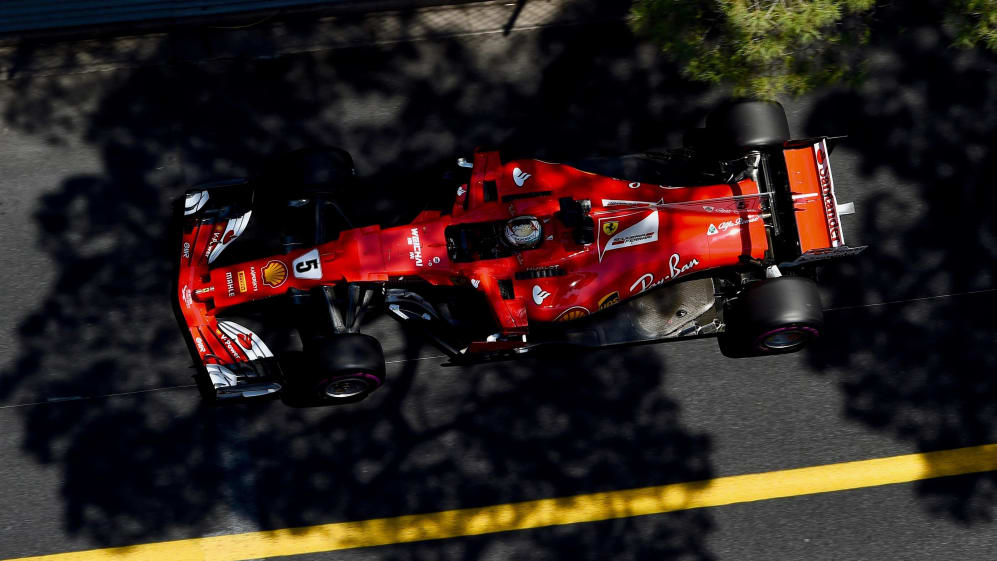 With a significant lead in the title race and his Ferrari team very much in the ascendancy, one could forgive Sebastian Vettel for perhaps taking a moment to contemplate his future beyond 2017. Right now, however, Vettel says the margin means nothing – and that he hasn't even had time to talk contract extensions…
Q: How does it feel arriving at a race knowing that you are the odds-on favourite for the win with most pundits?
Sebastian Vettel: Personally I do not see it that way going to work in the morning - but yes, we have many reasons to feel good. For sure the start into the season was good, but the season itself is still quite long and many things can happen. We as a team are trying to concentrate on each race, and the rest is not really interesting.
Q: How are the vibes in Italy regarding that very positive start?
SV: It is for sure uplifting. Especially in the factory I can see that people are very happy with the results, as it was rather mixed for quite some time. And yes, this feeling is not only present in Maranello but in the rest of Italy as well. I think.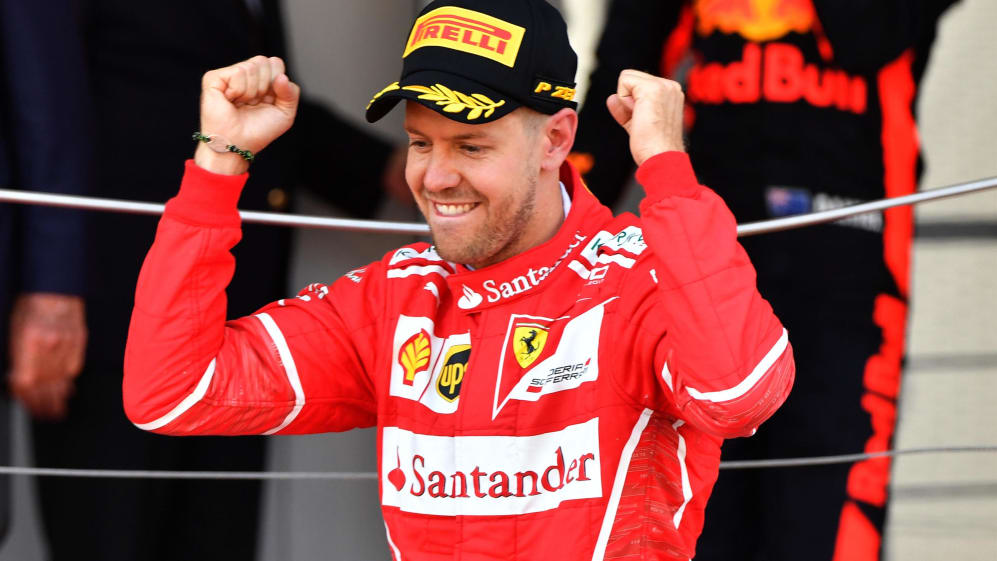 Q: In Monaco you had a very good result, winning the race - was that down to the right strategy for you?
SV: It depends. Personally I think there was way too much discussion after the race about this very topic. From a team's point of view I think it made absolutely sense to do it this way. If I would have had the chance to pit first I would have been happy, as this normally is the best way to win the race. As it so happened I was staying out longer mostly because of the team's point of view to cover Daniel (Ricciardo). If I would have pitted straight after and the safety car would have come out we would have given Daniel a free pit stop and he would have had the race in his pocket. So we had to wait until he pitted and luckily I was very fast during these laps so that I could turn the situation around. Normally it does not work like this, and of course I was very happy about the outcome and Kimi (Raikkonen) was not (so happy) as he basically has lost the race due to these facts.
Q: What is your expectation for the race here in Canada, and who do you see having the edge: Ferrari or Mercedes?
SV: Not easy to say. Should we be at eye level with Mercedes here then this would be great. So far it was very close this year, and in the races we have been fighting for the same tenth of a second. Personally I like this track, as there is a certain surprise factor when it comes to the weather predictions. Also the walls are built fairly close to the track, but this should hopefully be already past me, as I do not want to repeat that particular situation again this year.
Q: Does your 25-point lead over Lewis (Hamilton) change your approach in any way? And could it be that if the car goes well here – a very particular track – that it will go well on every track that follows?
SV: The answer to the first part is no. To the second part, I don't know. You could argue that this track is different so what you do here might matter. But the real bench mark is Barcelona - and we have been competitive there. We all know the track there so well that we all know almost by heart how to set up the car, so we can fully concentrate on performance - so everyone more or less performs at their optimum. And we had a good weekend there! Does that mean anything for the rest of the season? I don't know. There are still massive updates coming in terms of development along the season, so it will be important to stay where we are.
Q: Niki Lauda hinted he regretted that Mercedes had perhaps not taken the Pirelli tyre testing last year as seriously as Ferrari did. What is your opinion on this?
SV: I don't know how seriously Mercedes took that test. For me it was very simple, as I got asked if I wanted to drive and naturally I said yes for various reasons. First of all it was very interesting to get a first feeling for the 2017 tyres and how possibly different the car would feel for next season. Also I got told back then that the car would be faster than the previous one. Since I love to drive, the answer to the question of whether I wanted to drive was very easy to answer for me. At the test itself the schedule was given by Pirelli, and as far as I remember we were not able to tick all requested boxes, but almost all of them. Whether it helped a lot for this season is hard to answer, as the car was quite different to the one we are racing now. Also, we had some tyre sets that were very much experimental, like it usually is at a tyre test.
Q: There are rumours of discussions about a contract extension for you with Ferrari; what would your comment be?
SV: It might sound funny, but at the moment we are concentrating on this season and this is not a topic. So far we did not have the time to address this. The entire team in Maranello is fully concentrated to keep up the momentum that we have at the moment.