Malaysia preview quotes - Williams, Sauber, Toro Rosso, McLaren, Mercedes & more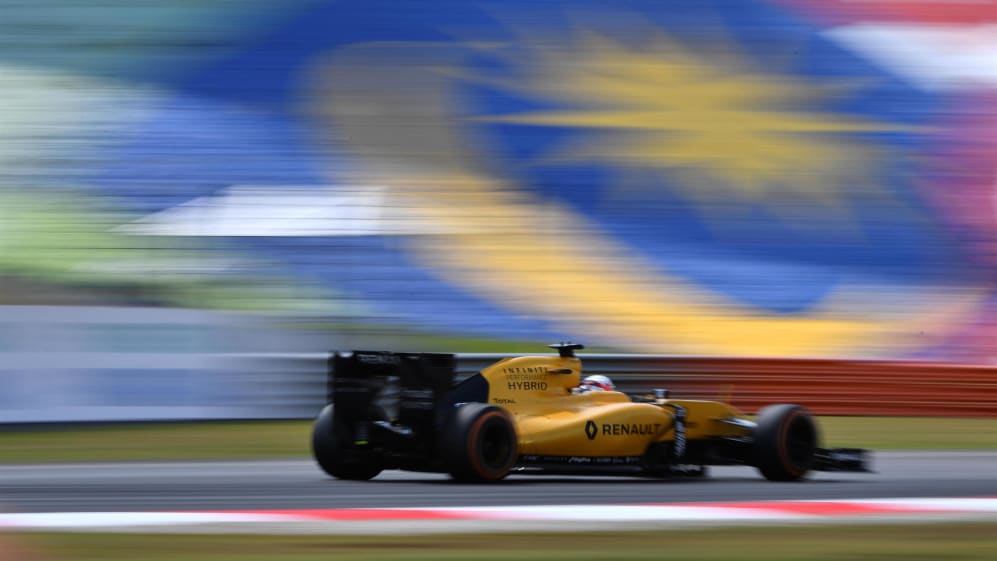 From one far-eastern capital to another, the teams move from Singapore to Kuala Lumpur for this weekend's 2017 Formula 1 Petronas Malaysia Grand Prix. Those involved look ahead to the event…
Williams
Felipe Massa
"The race in Malaysia is another one held in very hot and humid conditions, but for this we go back to racing in the daylight. Without doubt it will be very difficult physically and us drivers will lose a lot of fluids. It is a shame that this will be our last F1 race there, as I like racing there and have some friends who live around Kuala Lumpur. I really hope we can enjoy this and it is a great last race for the fans."
Lance Stroll
"The second of our three Asian races should be fun, as I like the look of the track in Malaysia and certainly seems a great one from a driver's point of view. The area that looks like a lot of fun, especially in this year's cars, is that S and a couple of high-speed corners, which are turns five/six or six/seven. The other thing I have noticed is it tends to rain a lot there, and it often comes down suddenly and heavily, so we are going to have to be prepared for everything. Also, as this is the last time we shall race there, I want to make the most of this opportunity."
Paddy Lowe, Chief Technical Officer
"Malaysia, with Singapore, is an equally extreme circuit in terms of ambient temperatures, and has even more potential for thunderstorms and rain arriving from nowhere than we saw in Singapore last weekend. I remember being on the grid in Malaysia with the heat so great that my feet were burning through my shoes! It's a great shame that this is the last time that Formula One will be racing at Sepang International Circuit for the foreseeable future, so we are determined to make the most of it. The Malaysians are very enthusiastic for the sport, and the circuit has delivered some very exciting races over the years. It's a well-rounded track giving credit to power, downforce and driver skill. So it is one where Williams hope to perform more strongly than we were able to do in Singapore."
Sauber
Marcus Ericsson
"Another tough race ahead of us, with very hot and humid conditions in Malaysia. The track is a challenging one – it has both fast and slow corners, so it will be critical for us to get the tyres to work properly. I used the past week to recharge, and will do my best to come back stronger at the Malaysian Grand Prix. As for Japan – it is a very special race for me, as I lived and raced there in 2009. I have great memories of my time there and the atmosphere is always great. I feel like I am in my second home."
Pascal Wehrlein
"I look forward to the Malaysian Grand Prix. Like Singapore, the temperatures as well as the humidity are quite high, so it will be challenging both physically, in terms of enduring the heat in the car, and technically in terms of managing the tyres. Another special aspect of this race weekend is the unpredictable weather. After Malaysia we are heading to Japan – I am excited to go back there. The fans at Suzuka are real racing enthusiasts, so that makes it even more fun to race there."
Toro Rosso
Carlos Sainz
"I'm still buzzing from our P4 finish in Singapore last time out and it will give me a big boost in Malaysia, for sure! It was an amazing feeling to achieve my best F1 result up until now with the team, we worked very hard and we definitely deserved it! I've seen many videos on social media this past week reminding me about it and my favourite is the one where I cross the line and celebrate it over the radio with my race engineer… Boomshakalaka! And now I'm ready for Malaysia. I have good memories, especially of the 2015 race weekend as I performed my first comeback in F1 – I started from P15 and finished P8… The weather conditions in Sepang are always special. The rain showers are always close and it's not strange for the sun to be out one minute and then, all of a sudden, it starts to pour down with rain, especially in the afternoons! Having said that, it's never rained for me yet when racing there, maybe I will experience it this year?!"
Pierre Gasly
"I am not worried, I am excited about making my debut in Sepang this weekend. I have worked hard to prepare for this and to get to F1. I am very happy to have this opportunity. I know it will be different to anything I've done before and the other drivers have been racing all season, so I will have a lot of things to get used to and learn about. It's a super challenge and I can't wait for it to start. I have raced in Sepang. It was last year, when I took pole position for the GP2 race, so clearly it's a track I like. It is very tough with the high level of humidity but I am well prepared physically."
McLaren
Fernando Alonso
"After Singapore, I'm already eager to get back into the car and hopefully make it further than the first corner in Malaysia! Of course, what happened was disappointing and it's difficult to hide your frustration when you're the victim of someone else's incident. I felt we had the potential to be really competitive – one of our only opportunities of the year – and it's a shame we couldn't bring home the points to prove it, but these things happen.
"The conditions in Malaysia will be very similar to Singapore – hot, humid and challenging for the drivers and the car. The configuration will work less in our favour, but of course we will still fight for everything. There are six races left and we are still putting all our energy in finishing every race in the best possible position we can.
"Sepang will be more difficult for us in terms of set-up since the straights require good straight-line speed and power, but this track is a mixture of a lot of different characteristics, so we'll see how much we can make up on the slower-speed corners. The 2018 cars will definitely be faster through there, which will surely be fun to experience, and I hope we can avoid any drama and have a solid race."
Stoffel Vandoorne
"After Singapore, I'm looking forward to heading to Malaysia on the back of a positive weekend on my side of the garage. I felt strong all weekend and we were able to put in consistent performances in every session. It's a shame we couldn't score points with both cars as we all felt it was really deserved; Fernando was very unlucky, but we head to Kuala Lumpur with a bit more confidence and the objective of keeping this momentum going.
"Like Singapore, Malaysia will be a first for me as I've never raced there before. It's a shame it'll be the last time we'll be racing there for a while, but that's all the more reason to make the most of it. It looks to be a pretty cool track – challenging and similar conditions to Singapore – but hopefully potential to show what our car can do.
"It definitely won't suit us as much as the Singapore track did, so we still need to be cautious about what's possible, but having watched races there in the past, there's always some kind of drama and the risk of a shower or two, so we'll have our fingers crossed for an opportunity for us to mix it with cars a little bit further up the field."
Eric Boullier, Racing Director
"There's no denying Sepang will be tough for us – both for our package and for our drivers – as we often see the hottest temperatures and highest humidity levels of the year. Our two drivers are among the fittest on the grid, so I've no doubt they'll approach the weekend fully prepared as usual. The conditions present a pretty unique technical challenge for our engineers too, as we try to find the best compromise in terms of performance and cooling over the whole weekend.
"As for performance, we will of course be pushing for Q3 on Saturday – as we have done over the past couple of races – but this circuit is unlikely to be as kind to us as Singapore in terms of outright lap-times. As ever, reliability will be key in these tough conditions, as points are only ever possible with a reliable car, as will avoiding any first-lap chaos, which is always easier said than done.
"Nevertheless, our drivers report that the MCL32 has good balance as well as strong traction on slower-speed corners wherever we race in the world, both of which factors will be a benefit on a track of this nature. We'll aim to bid a fond farewell to Sepang International Circuit after 19 great years, and I hope we can put in a fitting performance in front of our Malaysian fans."
Yusuke Hasegawa, Honda R&D Co. Ltd Head of F1 Project & Executive Chief Engineer
"We're heading back to Asia for the Malaysian Grand Prix, and we expect it to be another challenging race with extremely hot and humid weather conditions.
"Last time out in Singapore we had mixed fortunes. Fernando was involved in an unfortunate incident and ultimately retired, while Stoffel's pace was competitive and he drove incredibly well, eventually crossing the line in P7. Overall it was positive that we were competitive throughout the weekend and came away with some precious points.
"Regarding Fernando's Singapore power unit, we were concerned that it may have been irreparably damaged, but fortunately after a thorough check back at the Sakura factory we can confirm it is okay to be re-used.
"The layout of Sepang International Circuit is a mixture of long straights and sweeping corners, which will no doubt make for an exciting race. Despite it being a power-hungry track, the changeable conditions mean anything can happen, so hopefully if we prepare well we can capitalise on any opportunities that come our way and break into the points. After 19 fantastic years, this year's Grand Prix will be the last in Malaysia, so we'd like to thanks the fans and treat them to an exciting race weekend."
Mercedes
Toto Wolff, Head of Mercedes-Benz Motorsport
"The result in Singapore came as a surprise for us all - and the danger of a result like that is to misjudge your own level of performance. But within the team, our focus since finishing first and third has been on the painful moments of the Singapore weekend - why we struggled in the long runs on Friday and our lack of performance over one lap in qualifying - to learn as much as possible for the rest of the season. We have deepened our understanding of those problems and we will take that learning with us into the final races.
"The last race was a strong reminder that sport always has the power to surprise and defy all predictions. We have been on the receiving end of those bad moments before, and we know that they can happen as easily to us as anybody else. The result in Singapore doesn't change anything in terms of how we approach the final six races, beginning this weekend in Malaysia. We will need to be at the top of our game on every track if we want to maintain our lead in both championships to the end of the season.
"The first challenge, of course, is Malaysia. This will be a weekend with great resonance for us: we have a very close relationship with the country, thanks to our friends at Petronas, and the race has given us many moments of drama and glory over the years. Our record there in recent seasons has been mixed but the fundamental characteristics of the circuit, with its sweeping corners and long straights, should mean the car is well-suited to the circuit.
"The weather conditions are challenging for the cars, the tyres, the drivers and the team personnel and can often complicate the overall picture; good reliability will be crucial in every aspect of our operations. But it goes without saying that our target is to deliver a winning performance to mark the final Grand Prix at Sepang – and to build on the good momentum we have enjoyed since the summer break."
Force India
Sergio Perez
"Malaysia is a place that means a lot to me. It's where I got my first ever podium in Formula One, in 2012. After Singapore, it's another very hot race. I think last year's was the hottest race I've ever experienced during my whole career, so I expect to sweat a lot on Sunday!
"The weather is so unpredictable, you can have a big storm all of a sudden and then it can dry up again in five minutes, because it's so warm and humid.
"Every year, Malaysia has been a special race because of the heat and the characteristics of the track. I'll be really sad to see Sepang disappear from the calendar. I hope to see all the Malaysian fans at some other race and I hope they keep following us online."
Esteban Ocon
"Sepang is such a beautiful track. I really love it. I enjoy chicanes and there are quite a few in Malaysia, with some nice combinations of fast and medium-speed corners. When you have a good car in qualifying, you can just feel the grip; it's very enjoyable. On the other hand, it's a very tough race because of the heat and humidity. The rain can play a big part – at least I am told! Last year everyone kept telling me that, but it was just mega sunny and warm all weekend. It's sad we will be racing here for the last time because it's such a cool track. I am going to miss it."
Tom McCullough, Chief Race Engineer
"Malaysia is another race where the weather will be very hot: last year, we had track temperatures up to 60C. The conditions can be very unpredictable and there's always a chance of rain showers, in particular during the early evening qualifying session at 5pm. In this regard, the conditions are very similar to what we saw in Singapore, with extreme heat and humidity; the main difference being the start time of the race, with the lights going off in the heat of the day at 3pm. The Sepang track features a good mix of low, medium and very high-speed corners, so the set-up needs to accommodate a large speed range. The track was resurfaced prior to the race last year, which improved ride response and reduced tyre degradation. It will be interesting to see how the track surface has evolved since."
Vijay Mallya, Team Principal
"Leaving Singapore with 11 points to help consolidate our fourth place in the championship was a very satisfactory outcome from a tricky weekend. It reminds us that even after a tough qualifying session, there is always plenty to fight for on Sunday. We also took a lot of positives from the pace of the VJM10 during the race and it's clear that we have the potential for some more strong performances in the final six events.
"This weekend is the last visit to Sepang for the foreseeable future and hopefully we can sign-off with some points. It probably won't be our strongest circuit of the year, but we should be competitive, especially with the updates we continue to bring to the car. The drivers enjoy the quick corners and it's always been a good track for overtaking and competitive racing. It's sad to say goodbye to a circuit, but Malaysia can be proud of the events it has staged during the last 19 years and Formula One has always been given an extremely warm welcome by the fans.
"We head to Sepang having recently confirmed Sergio will remain with the team alongside Esteban in 2018. I'm extremely happy with the job both drivers are doing and delighted that we have stability with our line-up. Getting this all finalised relatively early in the year is always helpful. We can simply focus on maximising the final six races and plan effectively for next year."
Haas
Romain Grosjean
"I think it's pretty much the hardest race of the year. Singapore is a slower track with slower corners, whereas Malaysia has high speed with high loads. Again, it's a great challenge, a great track, and when you have a good car, it's an amazing experience.
"I've always loved the track. It's been my favourite track for a very long time. I just love the layout. There's no one particular race that I remember significantly, except maybe Alonso's race when he won and couldn't stand on the podium because he was completely dehydrated. For me, I just love the track.
"I remember GP2 Asia in 2008. I had the pole position in Sepang by around a second or something like that. It was a very fast time. I stalled on the grid, came back from last and almost climbed back up to first, but I was pushed out by a backmarker. I finished ninth, while the top-eight were then reversed on the grid for the second race. I started the second race from ninth and finished second. It was a weekend where I should've won both races but, unfortunately, didn't. I love the track though."
Kevin Magnussen
"It's pretty hot there. What makes it easier is that you've got longer straights to help you recover and get some wind on your body. In Singapore, everything is very low-speed and you're constantly working on the steering wheel, braking, then getting back on power. You work a lot harder in Singapore than you do in Malaysia. The temperature is worse in Malaysia but, somehow, the race is a little bit easier. I don't really do anything particular for mental preparation. It's physical training, then your mental performance improves accordingly.
"I've always enjoyed the track. It's not a bad circuit. It's got some high-speed corners and that's always what drivers enjoy. I'm a little bit sad to see it go as it's been on the calendar for so long. Turns 5 and 6 (are my favourite parts), as they're quite quick, and then 7 and 8, the double right-hander as well. Any high-speed corner in a Formula One car is always exciting.
"Into Turn 1 is a good (overtaking opportunity). The hairpin after the double right-hander is another one. The last corner as well, but usually it's into Turn 1."
Renault
Nico Hulkenberg
"It's one of the hottest Grands Prix of the year and we are tested and pushed to the limits. We have to drink a lot of fluids because we lose so much during the race. The track is challenging with lots of high speed corners and fast combinations. I enjoy going to Malaysia. The weather is always different to Europe and takes a bit of getting used to. When you fly there you can see the rainforest which is cool. Rhythm is important around Sepang and it's a nice feeling when it goes right.
"Turn 1 goes on forever, it's quite tricky to get right. It's important to find a good flow and keep a good rhythm. The final sector is slightly slower and a bit more technical with long, sweeping corners. This year's cars will mean some of these bends will be very, very quick. It's always hard to find the right balance and tyre degradation is usually quite high. You need to be early on the throttle for both the back straight and then the start and finish straight."
Jolyon Palmer
"It's always nice and warm there and I tend to do well in these humid races; Malaysia last year, Singapore this year so I'm looking forward to it. It's a cool track with a good atmosphere to match. It's a flowing circuit with some long straights, fast corners and hard braking zones. We have a bit of confidence going there. The car keeps getting better, I'm certainly improving too so we'll aim to get another good result.
"I raced in Sepang twice when I was in GP2 but for various reasons at the time I didn't have any memorable finishes, although one year I came up to ninth from the back of the grid. Last year I got my first Formula 1 point; there are plenty of overtaking opportunities on the track so I'll be looking to make the most of it and add some more points.
"Kuala Lumpur is a really cool city to explore and downtown you can visit the very modern areas with the big famous towers and then you have the more traditional areas and the markets. The city's got a great vibe."
Nick Chester, Technical Director
"We ought to go quite well in Malaysia with the mixture of low-, medium- and high-speed corners. We should be the fourth quickest car again. The car has good pace and it looked strong in the wet in Singapore. The wet running we had in Singapore is useful information for us, given Malaysia is known to throw up a few surprises with its changeable climate. Overall the car is working reasonably well at this stage in the season.
"A few things for Malaysia are on the way including some tighter rear bodywork which is the main development. This will combine with some set-up progress we've been making, in particular over the past few races.
"I like Malaysia, it's a good track. I did the first one in 1999 which seems like a lifetime ago. There have been many challenging races there and the climate has often combined with the circuit to keep everyone on the pit wall and in the cockpit working very hard indeed. It will be missed from the calendar."
Cyril Abiteboul, Renault Sport Racing Managing Director
"Like Marina Bay, Sepang is a circuit which should suit the characteristics of the R.S.17 with its frequent flowing turns. The Malaysian Grand Prix has been a favourite on the Formula 1 calendar for 18 years and we hope the final race on this circuit will be special for everyone involved.
"We have extra incentive to continue to push hard to ensure both cars are in the points in Malaysia. A positive we can take from Singapore is that we have moved up a position in the Constructors' Championship which means a step closer to our end of season goal of fifth place overall. Reliability remains our main focus, maximum effort and flawless execution is required by all in the remaining six races to achieve that target.
"Sepang will be about negotiating the unpredictable climate and getting the best out of the whole package in the heat and humidity. As we continue to develop the chassis side, we will introduce a new engine on Nico's car at the start of the weekend, his fourth, engine of the season. We fully expect to have both cars in the top ten as we have shown our capability on a number of occasions to be the best team behind the top three.
"Finally, I would like to thank the Malaysian Grand Prix and everyone involved at the Sepang International Circuit. For Renault, this event has been successful and memorable. In total, Renault have six wins, six pole positions and four fastest laps across the 18 years that Malaysia has been on the Formula 1 calendar. A proud moment for us came on March 22nd 2003, when Fernando Alonso became the youngest F1 pole-sitter at the time – the rest is history, as they say!"
Red Bull
Daniel Ricciardo
"I'm looking forward to the back-to-back races and our next stop is Sepang for the last Malaysian Grand Prix.
"My victory last year in Malaysia was definitely unexpected. I really didn't think our car was well suited to the track, but Lewis' problem opened the door and then I held off Max in the closing stages to take the win. It just goes to show you never know what can happen.
"Set-up is always a compromise in Malaysia as you need a good car in the middle sector, but you also can't afford to lose too much time on those long straights."
Max Verstappen
"Last year we had a one-two in Malaysia. Daniel and I had a good wheel-to-wheel battle, we gave each other just enough room which provided some good action for the crowd and a great result for the team.
"Both Singapore and Malaysia are very hot and humid races, being one after the other means you can at least tailor your training for those conditions, but it will still be physically tough. It's also challenging for the pit crew in their overalls, they get very hot and I'm sure they also lose a few kilos over the weekend!"