Podcast
Mark Blundell on F1 in the 90s, friendship with Martin Brundle, filling Mansell's seat and more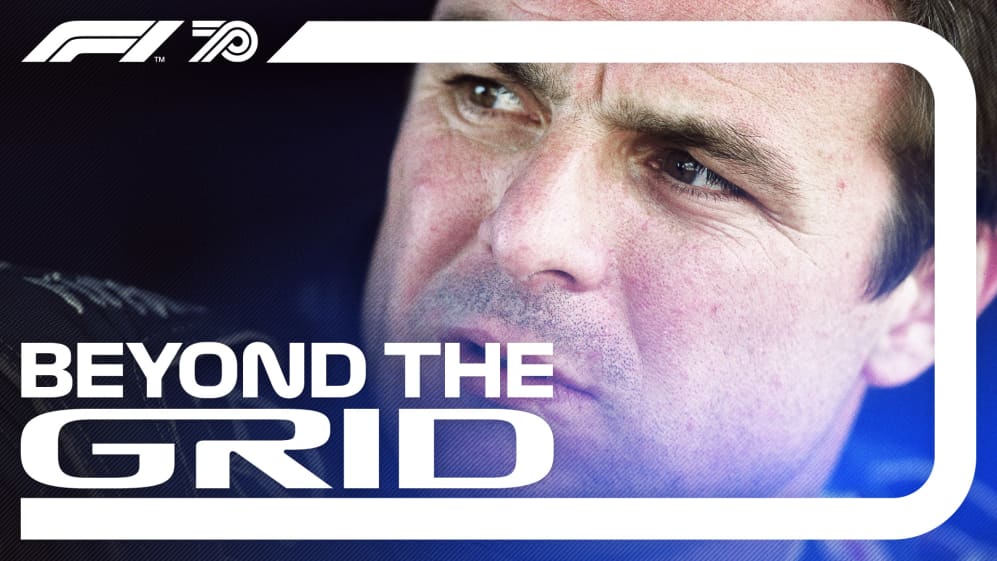 Fans of F1 racing in the Nineties will remember Mark Blundell well as part of a brilliant 'Brit pack' of racers including Damon Hill, Johnny Herbert, Derek Warwick and his pal Martin Brundle. And on this week's episode of the official F1 podcast Beyond The Grid he discusses that golden era...
The gritty racer reached the podium in underdog machinery three times in 1990s, driving for Ligier and Tyrrell, whilst also acting as test driver for the two best teams at the time: Williams and McLaren.
Host Tom Clarkson probes him on all of this and more in an entertaing and revealing chat, including the financial realities of racing for a back-of-the-grid outfit, his 'useful' friendship with Brundle, filling Nigel Mansell's hastily vacated seat at McLaren and learning his trade from Ayrton Senna. Blundell also lets Tom in on his 'smooth and crunchy peanut butter' racing analogy - but you'll have to listen to understand that one!
You can listen to the full show via the player below, or with your favourite podcast app.
To make sure you never miss an episode, subscribe to Beyond The Grid via Apple Podcasts, Spotify or your favourite podcast app and you'll have a new episode delivered to your device every Wednesday.