Masi says FIA working on 'backup plans' to try and ensure running at the Nurburgring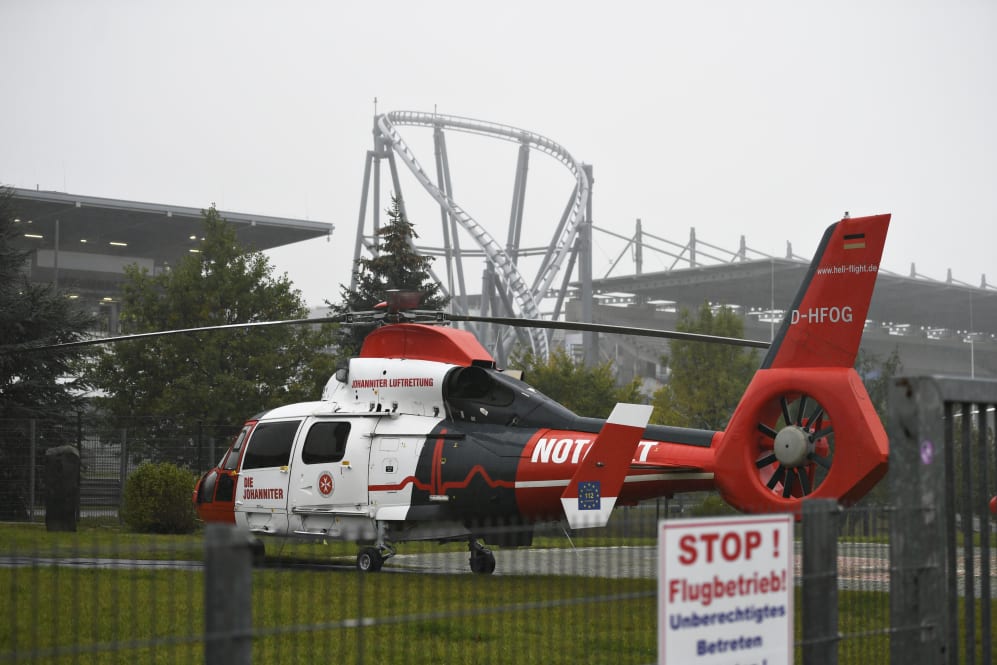 Formula 1's drivers and teams spent the whole of Friday at the Eifel Grand Prix watching the skies around the Nurburgring and hoping for the fog to abate. It didn't, meaning that there was no on-track action at all across Free Practice 1 and 2 – with FIA Race Director Michael Masi saying he was now exploring "backup plans" should the bad weather continue for the rest of the weekend.
FP1 and FP2 weren't able to go ahead to due to the medical helicopter not being able to take off and fly safely to the receiving hospitals near to the Nurburgring. And Masi said that he and his team were now working on alternative plans should they face similar weather conditions on Saturday and Sunday.
READ MORE: Weather prevents running in Eifel GP FP2 to cap action-less day at the Nurburgring
"[For the rest of the weekend] the forecast looks better," said Masi. "But we are also working on some backup plans should we have a similar situation to be able to work around. We are working on those as we speak. We'll work on the backup plans and advise everyone accordingly at the time."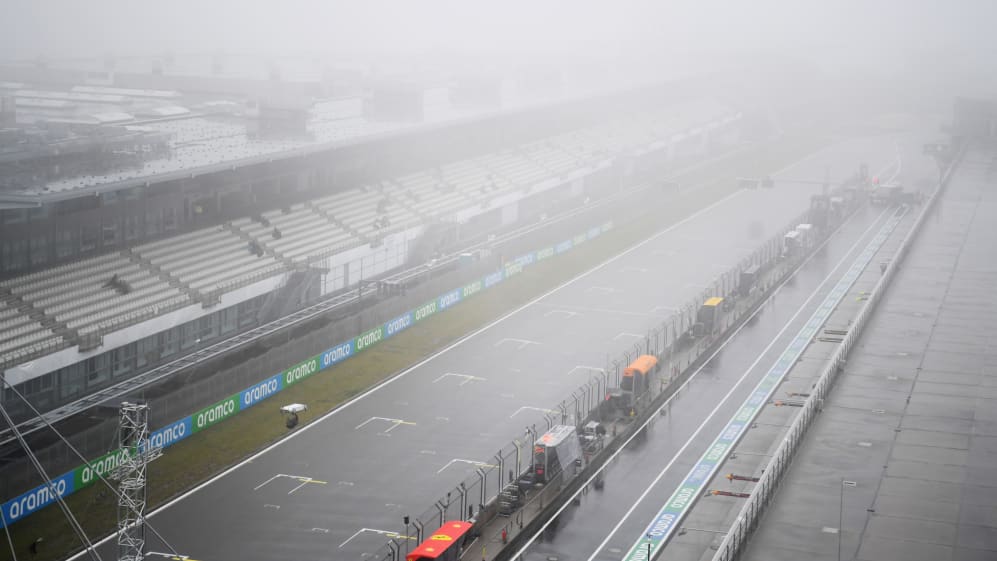 Formula 1 last raced at the Nurburgring in 2013, with that race won by Sebastian Vettel, then a Red Bull driver. And Vettel, now with Ferrari, said he was disappointed to miss out on a day of getting back up to speed with the track – and sad for the fans who'd spent a frustrating day in the grandstands.
READ MORE: Mick Schumacher disappointed but philosophical about missing out on FP1 debut
"Well boring, I guess," was Vettel's summary of how his day had been. "It's probably the worst for the spectators that were allowed to come and just didn't get to see anything. It's probably the same for all of us, not very exciting and waiting for an update, waiting for an update. But we'll hope for a better day tomorrow.
"It all depends on the conditions tomorrow," Vettel added, when asked how he and his Ferrari team's weekend had been compromised by the lack of running. "It's not ideal. We haven't been here for a long time so we lost the chance to work on our car. But I think this weekend… was always going to be difficult with the conditions, so we'll see what we get."