Feature
Massa and four other race winners who came out of retirement
Felipe Massa's F1 career was supposed to have come to an end at last year's Abu Dhabi Grand Prix, but when Williams lost Valtteri Bottas to Mercedes and needed an experienced replacement, the Brazilian was quick to reverse his retirement call and return to his former team. The 11-time Grand Prix winner's decision to come back is certainly a bold one, but, as we explain, it's not without precedent…
Niki Lauda - retired in 1979, returned in 1982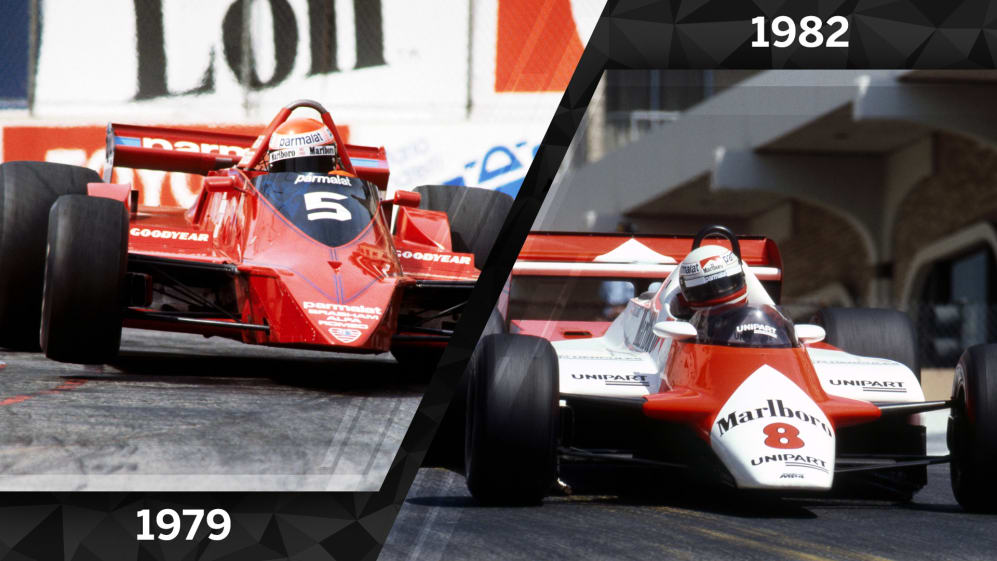 When Niki Lauda decided, after two world titles and 17 races wins, to retire from F1, he did so with shockingly immediate effect: the then Brabham driver walked away midway through practice for the 1979 Canadian Grand Prix, saying "There's more to life than driving round in circles."
"It came to an end because I was bored," the Austrian elaborated to Formula1.com last year. "There was no challenge. It was only painful and the motivation was gone - very simple."
Instead, Lauda turned his attention to building up his successful airline business, and it would be a couple of years before he'd set foot in the paddock again, initially for some commentary work. It was at that point, after witnessing some big shunts, that he realised something had changed in his brain. "I was ready again to take risks," he said, "and I was amazed by this development. Then Ron [Dennis, McLaren boss] called and asked if I wanted to try a car, which was a coincidence because he did not know what stage I was getting to [psychologically]."
A secret test was arranged at Donington Park, after which Dennis told Lauda to think about whether he did indeed want to come back to F1 for real. "I was expecting him to take at least a couple of weeks to make his decision," Dennis told Motor Sport magazine in 2012, "but as we were going back down the M1 from Donington in pouring rain, Niki suddenly said, 'Yup, I'll do it.' A few months later he won his third race for us at Long Beach..."
Lauda's comeback would ultimately last four seasons, during which time he added eight race wins and a further world title to his glittering CV before bowing out once more.
Alan Jones - retired in 1981, returned in 1985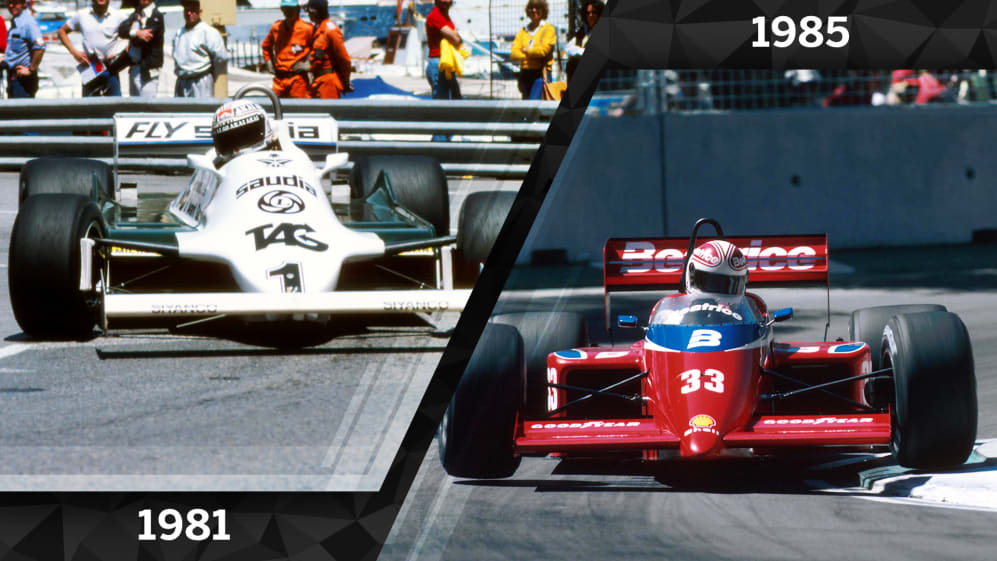 Alan Jones signed off on his first stint in F1 in the perfect way with victory at the 1981 Las Vegas Grand Prix. By that stage he was 34 and a world champion, but though still at the height of his powers, he had grown weary of endlessly travelling the world.
Buoyed by the prospect of "never seeing another airport again" the Australian retreated to his farm near Melbourne, and at one stage was so steadfast in his determination not to return to F1 that he refused a call from Ferrari when Didier Pironi's accident opened up a seat at the team in 1982 (a decision he later admitted regretting).
But eventually the lure to return became too much, and even a broken femur (sustained when falling off a horse) didn't stop him from signing up to race for Arrows at Long Beach in 1983, though that relationship ended abruptly when the promised influx of sponsorship that had tempted Jones out of retirement never materialised.
It would be a further two years before the Australian was properly tempted back to the grid, again by another opportunity he thought was too good to pass up.
As it turned out, the Haas-Lola project would prove another dead end. "[They had] all the ingredients to bake the cake, but they couldn't turn the oven on," Jones would later say of a stint that lasted 20 races and included 15 DNFs and just two points finishes.
Nigel Mansell - announced retirement in 1990, returned 1991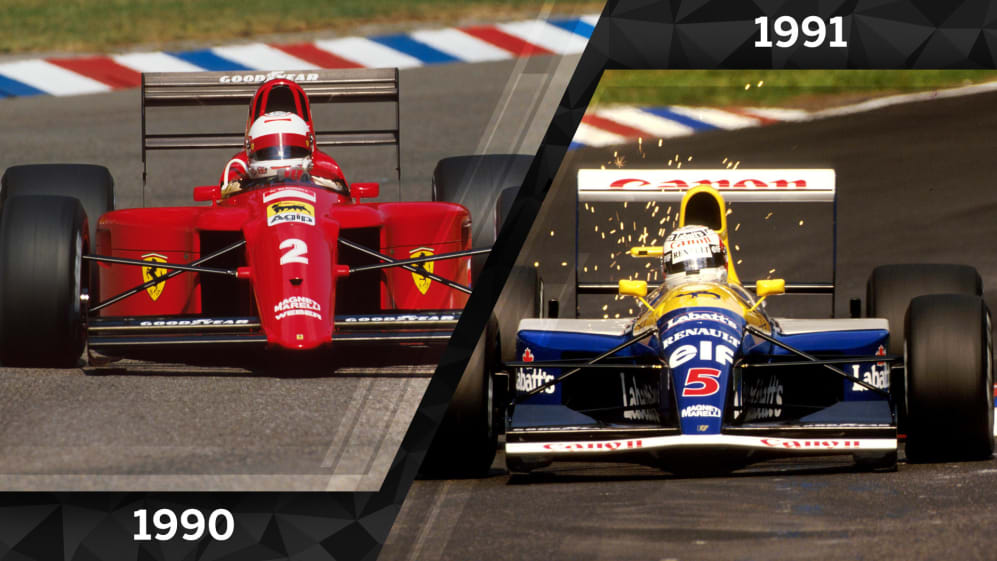 Technically, Nigel Mansell doesn't belong on this list, because though he declared that he would walk away from F1 at the end of the 1990 season, he subsequently signed another deal before entering into retirement.
But that's not to say that Mansell's initial announcement wasn't sincere, for at the time he'd become so disillusioned with life at Ferrari that he was prepared to chuck it all in.
At the crux of the matter was the increasingly political situation at the Italian team, with matters coming to a head at Silverstone when the Briton discovered that 'his' chassis had been passed to team mate Alain Prost at the Frenchman's request.
Mansell still took pole for the race, but would subsequently see his car's gearbox fail, and as Prost inherited victory, Mansell theatrically threw his gloves into the crowd and announced his impending departure.
"People said it was a spur-of-the-moment decision because I was upset after my car broke," Mansell said in 2009. "Others said it was just a ploy as part of the driver negotiation market. Neither of those is true. It was a genuine decision. [My wife] Rosanne and I had talked it through before Silverstone, and we'd decided we were being manipulated."
But before he could reach the F1 exit door, former team boss Frank Williams came calling once more. His fingers burnt, Mansell indicated he'd only reconsider his future if the team guaranteed him undisputed number-one status and the full backing of engine partner Renault. Initially rebuffed, Williams eventually bowed to his demands, and the rest is history.
Instead of retiring at the end of 1990 with 16 wins and several world title near misses to his name, Mansell bowed out with 31 victories and a championship - but only after another retirement proclamation in 1992 and another comeback in 94/95!
Michael Schumacher - retired in 2006, returned in 2010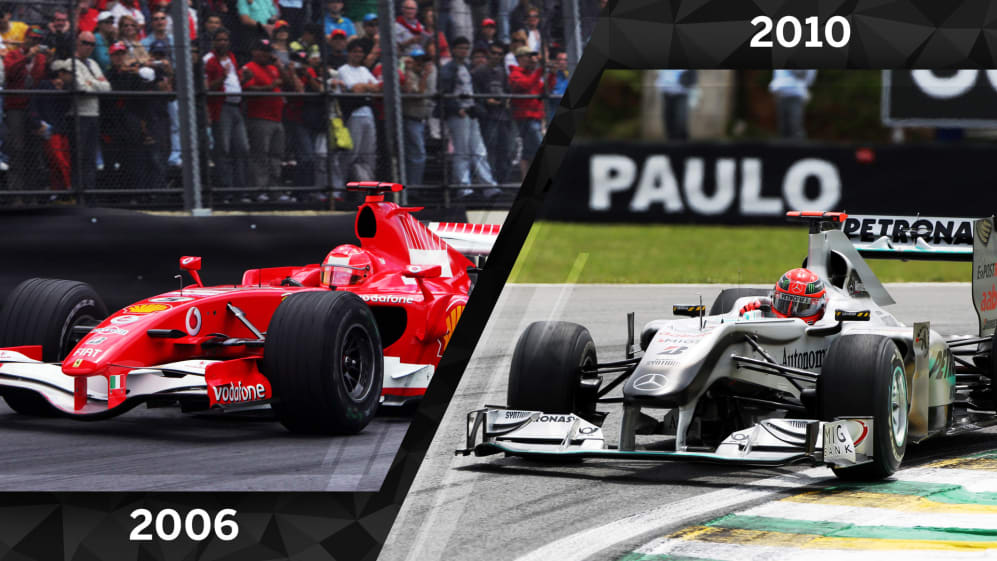 When Michael Schumacher retired at the end of 2006 as the most decorated driver in the history of F1, there seemed little chance that he'd return to the top echelon of motorsport. But when Felipe Massa was badly injured at the 2009 Hungarian Grand Prix, Ferrari turned to their former hero, who was still acting as a special advisor to the team.
The comeback eventually stalled when Schumacher was unable to overcome a lingering neck injury that he'd sustained racing motorbikes, but clearly the German's interest had been piqued, and later that year came the shock announcement that the then 40-year-old would return to F1 in 2010 with Mercedes' rejuvenated works team.
"What Ferrari initiated has triggered what you see right now," said Schumacher. "I really didn't feel like it was what I wanted when Ferrari asked me [to sub for Massa] but when I felt the responsibility I thought I ought to do it.
"After three years [away] I have the energy back and I'm ready for some serious stuff. I wouldn't have entered all of this if I wasn't confident."
Reunited with Ross Brawn, co-architect of so many of his former glories, much was expected of Schumacher, but in the end his three-year return yielded just one further podium finish. "I enjoyed most of it," the seven-time world champion said. "It wasn't as successful as before but I still learned a lot for life. I found that losing can be both more difficult and more instructive than winning. Now is a good time to go."
Felipe Massa - retired in 2016, returning in 2017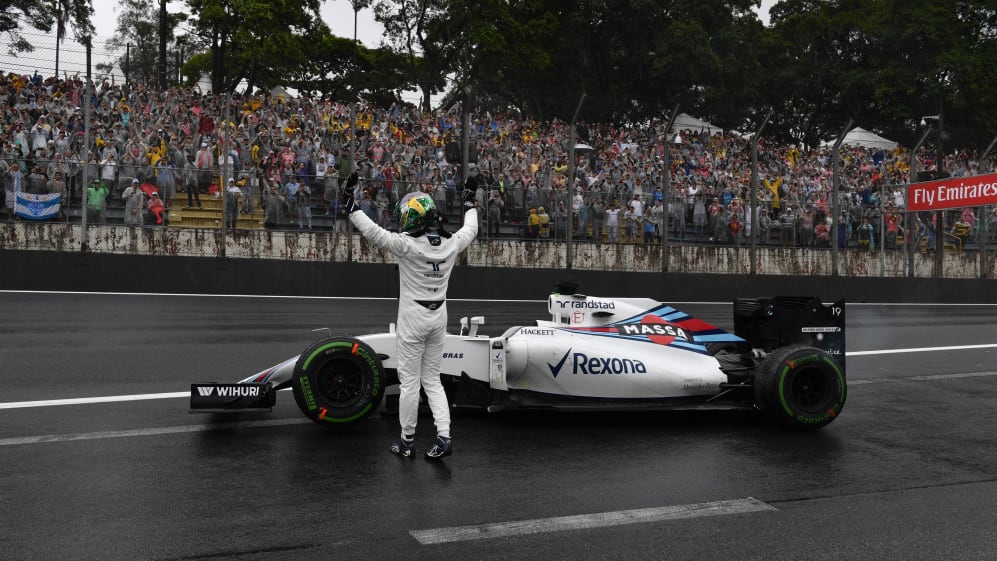 In a nod to former team mate Michael Schumacher, whose decision to step away from F1 at the end of 2006 had enabled him to stay on at Ferrari, Felipe Massa chose to announce his retirement at Monza.
"My career has been more than I ever expected and I am proud of what I have achieved," he said, before embarking on something of a farewell tour over the remainder of the season with Williams, concluding with emotional final races in Brazil and Abu Dhabi.
But no sooner had the Brazilian stepped away from F1 than newly crowned Nico Rosberg announced his own retirement, kick-starting a chain of events that resulted in Valtteri Bottas leaving Williams for Mercedes and the Grove-based team tempting Massa back out of retirement to lead their 2017 challenge.
"When the media began reporting that I might return, I was touched by the response from so many fans who wanted to see me back in the sport," admitted Massa. "That was certainly a factor in the decision, so I'd like to thank the fans for their support. But, at the end of the day, when I received the call it was an offer I couldn't refuse. It was Williams! I would not have returned for any other team."