Feature
Max Verstappen – A force of nature in Formula 1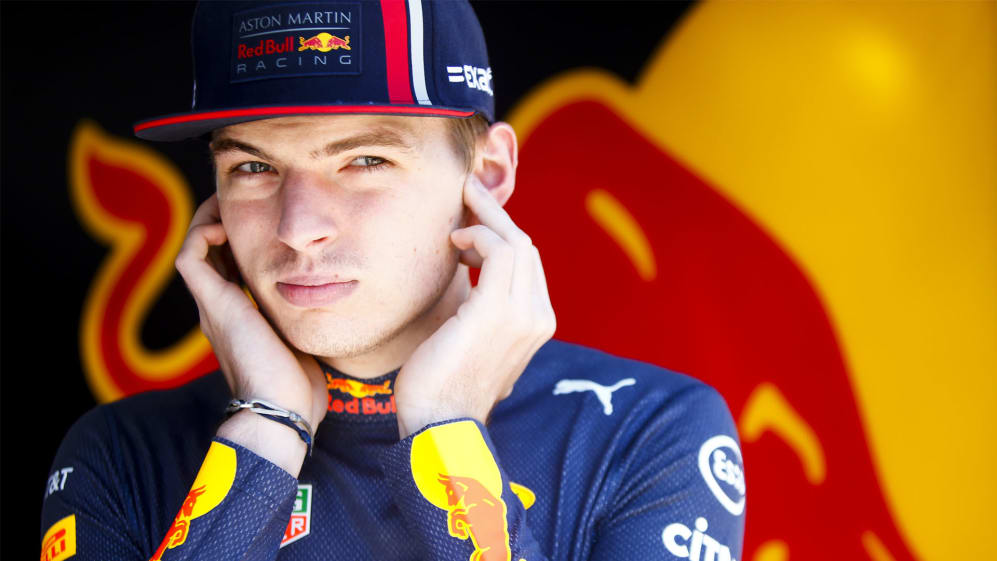 "Max is unique," says Red Bull Team Principal Christian Horner – and on the evidence of Verstappen's career so far, it's hard to argue. At the age of 17, he made his Formula 1 debut. After just 23 Grands Prix with Toro Rosso he was promoted to Red Bull Racing and won his first race with the team. Bold, brave and prepared to battle for every inch of tarmac with fearless belief, he's one of F1's biggest stars. And he's still only 21…
Formula 1 is no stranger to the idea of genetic predisposition. From Hans-Joachim Stuck's attempts to match the legendary pre-war racing achievements of his father Hans, to Damon Hill and Jacques Villeneuve's title wins in the 1990s and more recently Nico Rosberg's 2016 emulation of his father Keke's championship victory and Kevin Magnussen's exploits at Haas, the sport is replete with tales of second-generation Grand Prix racers who have proven that talent is in the blood.
With Max Verstappen, though, it seems different. In the case of the preternatural gifts the sport's youngest debutant and youngest winner possesses, it's as if genetic predisposition has been amplified, his racing DNA lit up by the bottled lightning that only once-in-a-generation drivers seem to carry with them.
Go in search of the wellspring of that natural talent and it's easy to point to Max's father Jos, a veteran of 107 F1 starts between 1994 and 2003. What's not so well known, however, is that while Max undoubtedly inherited a chunk of his talent from his father, it's actually his mother's side of the family that truly had petrol in their veins. His cousin raced, his uncle competed in endurance racing, and his grandfather raced go-karts, as did Max's mother, Sophie Kumpen.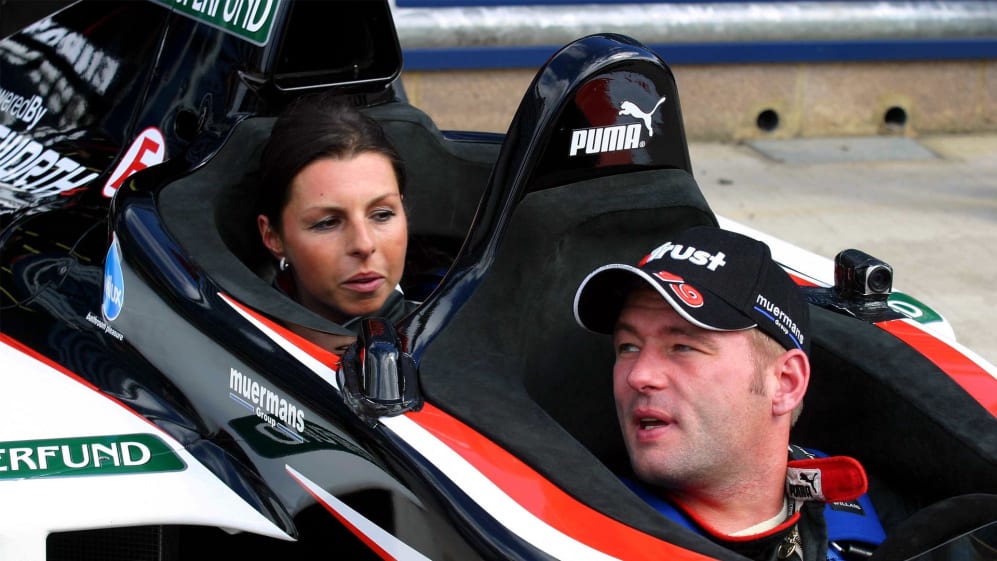 "I knew his mother better because I raced against her," recalls Christian Horner of his first encounters with the Verstappen family. "From 1989, we raced in the junior world championships together. She was very talented. She was beating the likes of Kevin Magnussen's father Jan, Giancarlo Fisichella and Jarno Trulli [the latter two went on to win in F1]. She was going against big names and beating them. She was in the top 10 in the world at that point."
Max first asked for a kart when he was four. For months, his parents put off the purchase but they eventually relented. "My parents never pushed me to drive," he says. "It was all me. I saw a kid driving who was three years old, a year younger than me, so I asked again but my dad said no. He said: 'I want you to wait until you're six'. So then I kept crying and pushing and asking my mum for a go-kart and then finally my mum told my dad, 'I think we should buy him one'.
"I remember the day. As soon as I woke up, I got my helmet on and sat there waiting for my dad to fetch the kart. I was so keen to drive. The kart was a bit slow. The whole track was flat out, so after that day, we swapped it for another one!"
Verstappen enjoyed plenty of success on the karting scene. Red Bull Netherlands picked up on the results and flagged them to Red Bull motorsport advisor Helmut Marko. There were initial discussions with Jos and Max's manager Raymond Vermeulem. "But it wasn't the right thing at that time," says Marko. "We didn't start to get into serious negotiations until he was driving in F3 in 2014."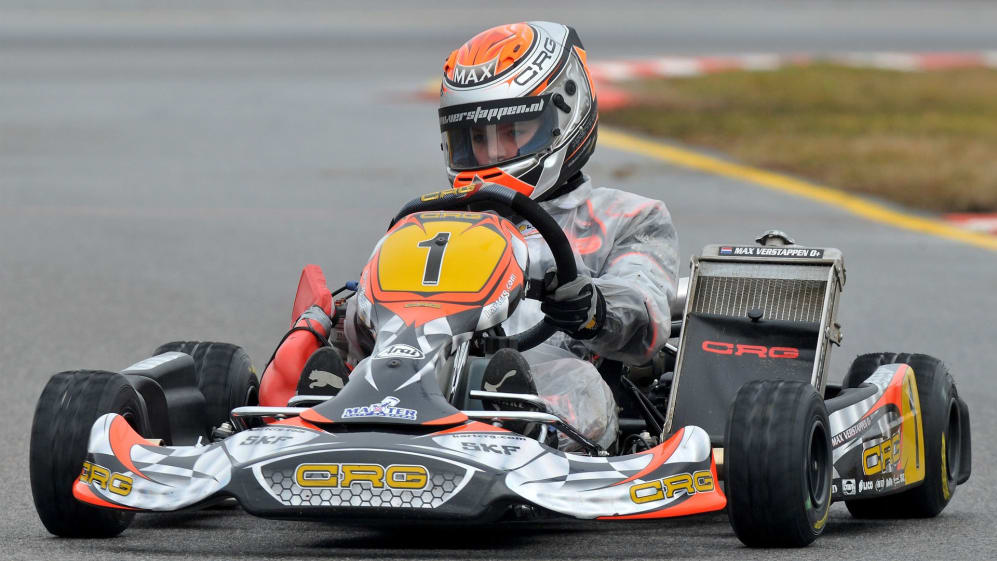 It was with that step up to a single-seater championship – where he made an instant impact and finished third overall in the standings – that it really became clear how special he was. "It was obvious from the first race at Silverstone that year; he was the standout driver," says Horner.
So Marko, who has dealt with hundreds of drivers over the years, set up a meeting. "I had an hour-and-a-half conversation with him," says Marko. "Normally, drivers are in for 30 minutes or so, but this was a very long and good conversation. He was a mature human being in a very young body. Normally, older drivers still aren't mature enough.
"It was not only about motor racing, he knew all the important things. One of his sponsors is Jumbo, which is a big supermarket chain, and he knew all about the company and the figures. It was impressive. Some drivers, they don't know where Croatia is, for example!"
Suitably impressed, Marko headed to the Norisring and stood trackside, in the rain, to watch him in action. "He was two seconds faster than anybody else," says Marko. "His car control was just unbelievable. It was dramatically different to anything I had seen before." Marko called Horner and they arranged dinner to discuss Verstappen.
"Helmut said he had a crazy idea," explains Horner. "He said: 'I think if we really want to get him, I think we have to offer him a seat in Toro Rosso next year', which bearing in mind Max was 15 at the time, was quite punchy. But I totally agreed with him and felt he would be capable of doing it. There were a lot of people who doubted he would be able to make the big jump to F1. But he was a driver of such ability; there was just something unique about him. It was a straightforward thing to do."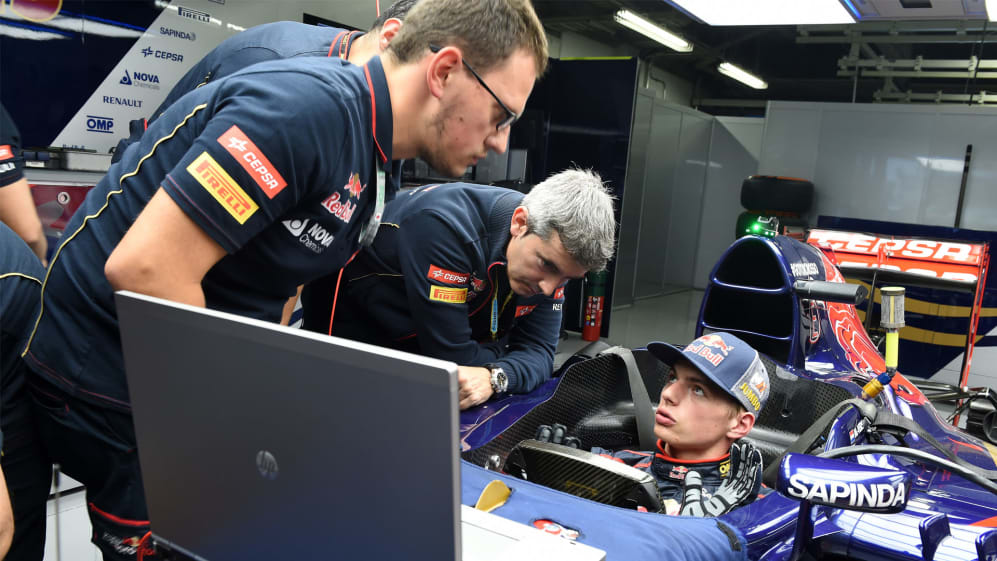 Marko called Jos. "I said 'We do something different – we go to Formula 1'. There was silence. 'Jos? Jos? Jos?' More silence! He couldn't believe it. Two or three days later we had a meeting in Graz, where we worked out how we were going to do it. And pretty soon we signed a contract."
What was Max's reaction? "I wasn't too bothered about it," he says. "I just let my manager and dad take care of it. I had to make sure I was fast on track. When I signed the deal to go to F1, my dad asked me 'Are you sure?' And I was. Sometimes it can be too early, but it has always been like that in my career. I was always the youngest at whatever I was doing."
Verstappen has made mistakes, but then who doesn't? Impressively, despite his age, he's learning quickly. "He has an absolute will to win," says Marko. "He wants to win, all the time. That was a bit of a problem in the beginning because he was always pushing, even in every practice session. Last year in Monaco, we had the downside of this approach in P3, when he crashed, and lost the chance to win. He learned the hard way. He realised that he had a car that was capable of winning and through a stupid mistake everything was gone. He learned to be patient."
He's very stubborn. If he has an idea in his head, it's difficult to move him around
With supreme confidence and great talent comes a propensity to be headstrong, however, as Marko explains. "He listens, but sometimes it's difficult," Marko smiles, "but in the end, he listens. You have to put across an argument, and the argument has to be justifiable. But he's also very stubborn. If he has an idea in his head, it's difficult to move him around. That can be a strength, as long as it's going in a positive direction. If you can present a good argument, he's strong enough to agree, 'yes I was wrong'. He won't say it straight away, but he will say it!"
Verstappen isn't afraid to say what he thinks. Last year's Brazilian Grand Prix and his argument with Esteban Ocon is an example. And that has helped earn him a legion of fans. "With that incident, you see that passion and desire within him – I think people relate to that," says Horner. "I remember after that race, David Beckham sent me a message and said, 'I really like the attitude of your driver'. Max ignites that kind of support."
Verstappen did enough at Toro Rosso to prove to Red Bull that he was ready to step up. So when Daniil Kvyat failed to deliver in the opening part of the 2016 season, Red Bull made their move and Verstappen was promoted to drive alongside Daniel Ricciardo for the Spanish Grand Prix.
"There were no nerves," says Horner. "He has an inner confidence in himself and his own ability. He never looked out of his depth at Toro Rosso. We knew he was ready. Then he had a fairytale debut – he won, having never tested the car. He just jumped in the car and was straight on Daniel's pace."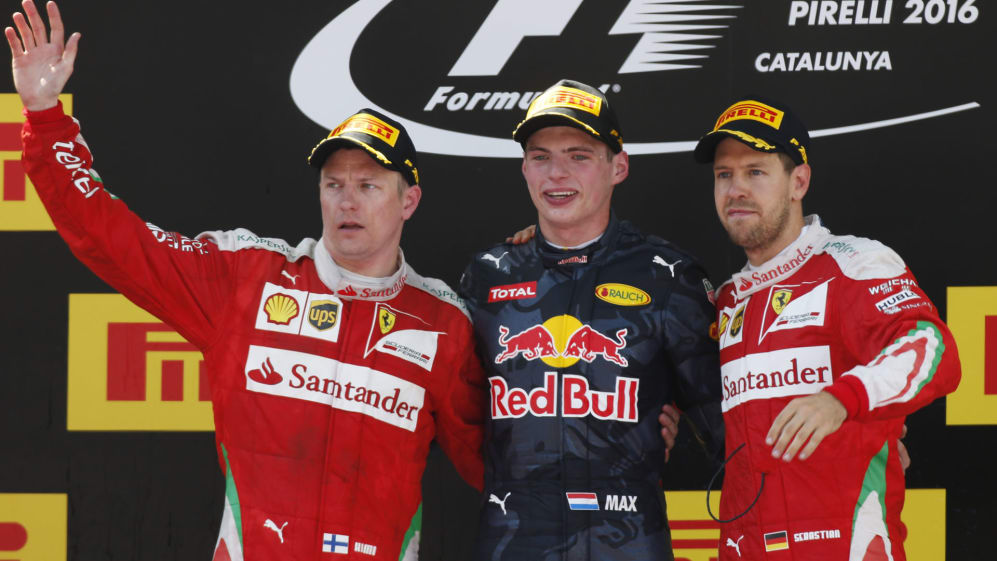 One of Verstappen's greatest strengths is tyre management, a skill that is particularly useful with the current Pirelli tyres. It's been key to his accrual of six wins and 25 podiums.
"He has a huge skill with that," says Horner. "In the Austrian GP last year, everyone's tyres were on a knife edge and he managed to make those tyres last an incredible amount of time to take victory at the Red Bull Ring, which was an emotional moment for the whole team, to win at home. His ability to manage tyres is impressive."
Verstappen has increasingly taken a lead on the technical side, too, especially this year, following the departure of more experienced team mate Daniel Ricciardo to Renault. "I'm happy about it because I can feel what is good for the car or not," Max says. "It's been like that since karting. I didn't like so much building up my go-karts. I was always involved, trying to understand what my dad was doing, but I was never into the engine tuning – my dad is really into it, he really loved it. But I was good on the set-up side of things."
He's only scratching at the surface of what I think he's ultimately capable of. Verstappen and Leclerc are going to be the two dominant guys of the next decade
With success comes popularity and Verstappen has support across the globe. They're hardcore fans, tribal almost, with the Belgian Grand Prix (he's half-Belgian) and Austrian Grand Prix (Red Bull's home race) bathed in a sea of orange each year. But Verstappen doesn't see himself differently.
"I don't consider myself a superstar, I'm just Max, a Formula 1 driver, but also a normal person in real life," he says. "I don't think there's a difference between that. Honestly I'm not too bothered about the demands on my time. I'm just acting the same as last year or the year before. People maybe see it in a different way because you become more famous."
It's been a fine start to life in F1, but there are still plenty more boxes to tick – a first pole position, a genuine title challenge, clinching a world championship. But he has time on his side. Kimi Raikkonen will be 40 when his Alfa Romeo contract finishes at the end of 2020. If Verstappen stays around that long, it means he's got at least 19 years left. According to Horner, he reckons the best of Max is yet to come.
"He's getting stronger and stronger and he's still so young," he says. "He's only scratching at the surface of what I think he's ultimately capable of. As he gets more experience, you can see already he's incredibly rounded. There's a couple of stand-out guys for the future, which is very much Verstappen and [Charles] Leclerc. They are going to be the two dominant guys of the next decade."
READ MORE: Christian Horner calls Verstappen the best driver on the grid after Austria win