Podcast
'Max will be looking at this weekend thinking I need to win again' - The F1 Nation crew preview the Belgian GP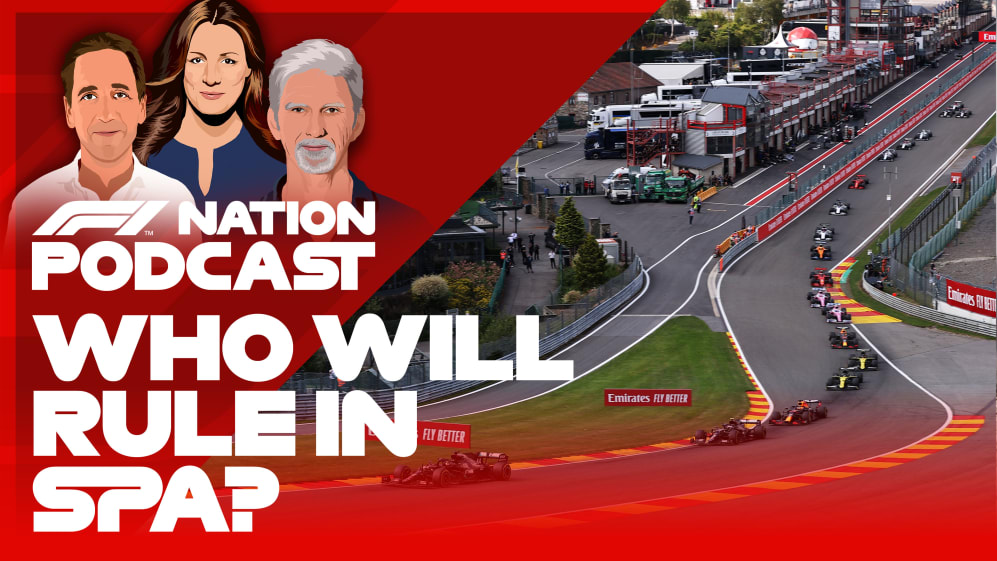 It's race week! After what feels like an eternity, F1 is almost back, with the teams and drivers heading to the awesome Spa-Francorchamps circuit for the Belgian Grand Prix.
Lewis Hamilton heads Max Verstappen by just eight points after 11 races, but who will have the upper hand in Spa? It's just one of the topics that Damon Hill and Tom Clarkson discuss on this week's F1 Nation podcast.
The duo are also joined by a very special guest – former team owner Eddie Jordan – to look back on some great Belgian GP moments from days gone by, including Michael Schumacher's debut, which took place 30 years ago in one of Jordan's cars.
They also discuss Jordan's first ever F1 win, which took place at Spa in 1998 when none other than Damon Hill was at the wheel.
Expect plenty of fun, anecdotes and plenty of ribbing between Jordan and Hill!
You can listen to the full episode in the player above. Alternatively you can listen on Spotify, Apple Podcasts, Google Podcasts, Amazon Music or your favourite podcast app.