Mazepin and Latifi handed post-race penalties for failing to slow under yellow flags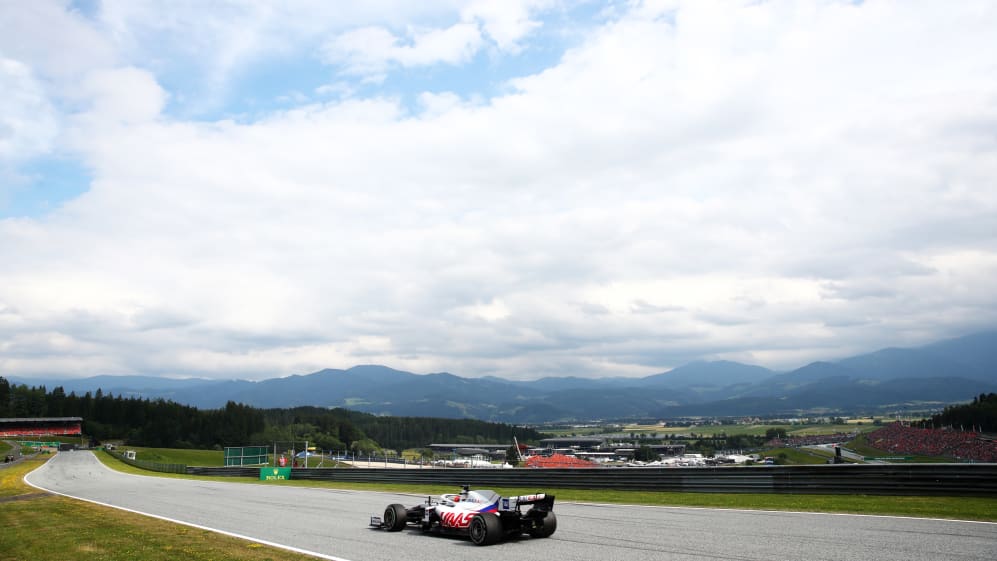 Nicholas Latifi and Nikita Mazepin were both handed post-race penalties by the stewards in Austria for failing to slow sufficiently for double-waved yellow flags, after a last lap crash between Sebastian Vettel and Kimi Raikkonen.
Alfa Romeo's Raikkonen tangled with Vettel in the Aston Martin on the final lap of the Austrian Grand Prix, as both spun off into the gravel at the exit of Turn 5. Vettel was out of the race on the spot, while Raikkonen limped home in 16th place, as double-waved yellow flags flew in Sector 2 where the incident happened.
A host of drivers were investigated for failing to slow sufficiently at the corner, but in the end just two of them – Williams' Latifi and Haas driver Mazepin – were penalised by the stewards, with Sergio Perez, Carlos Sainz, Pierre Gasly, Charles Leclerc, Antonio Giovinazzi, and Daniel Ricciardo all escaping punishment.
RACE REPORT: Verstappen waltzes to second win in a row at Red Bull Ring, as Bottas beats Norris to P2
Both Latifi and Mazepin were handed 10-second stop-and-go penalties, which translates to 30 seconds added to their race times.
Each driver was also given three penalty points, putting Mazepin on five for the current 12-month period, and Latifi on six.
Raikkonen was given a 20-second time penalty, as well as two penalty points, for causing the collision with Vettel.