Mazepin rues missed opportunity to gain more wet weather experience at Spa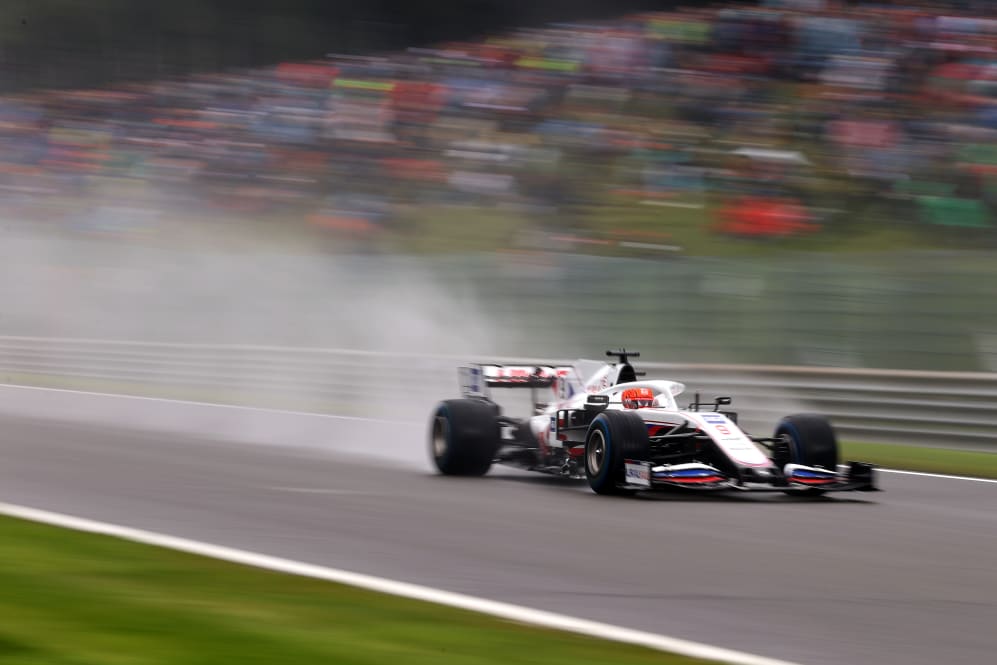 Like many drivers, Nikita Mazepin felt sorry for the fans at Spa-Francorchamps on Sunday, but he also felt he could have done with more racing action in wet conditions for his own personal development.
The Russian driver is one of two rookies at Haas this year and the team have stated their understanding that both him and Mick Schumacher will make mistakes as they learn their craft in Formula 1 this season.
With wet race conditions not overly common, Mazepin was keen to gain as much experience in the rain as possible in Belgium, and even though it would have been such a treacherous race, he insists he wasn't more relieved to see it eventually red flagged, despite driving a particularly tricky car.
WATCH: The long-delayed Belgian GP starts behind the Safety Car before being red flagged
I think if there's one year to drive and make mistakes and sometimes spin that's this year.
"It would have been the same for everyone, and I think if there's one year to drive and make mistakes and sometimes spin that's this year," Mazepin said. "Obviously F1 is an incredible sport where you cannot provide the training sessions you sometimes want so the only training you can get is in the race, and unfortunately we didn't get any.
"It wasn't the best day for us but I can imagine for the fans it was even more difficult because I saw some of them didn't even have an umbrella, and with the amount of water the skies have given us they must be soaking wet."
READ MORE: 'We did the best we could but the weather got the better of us' says Masi after red-flagged Belgian GP
Mazepin actually set what would have been the fastest lap of the race behind the Safety Car on the second lap out of the pits to check conditions, but as the race classification was taken from the end of Lap 1 it doesn't register in the final results.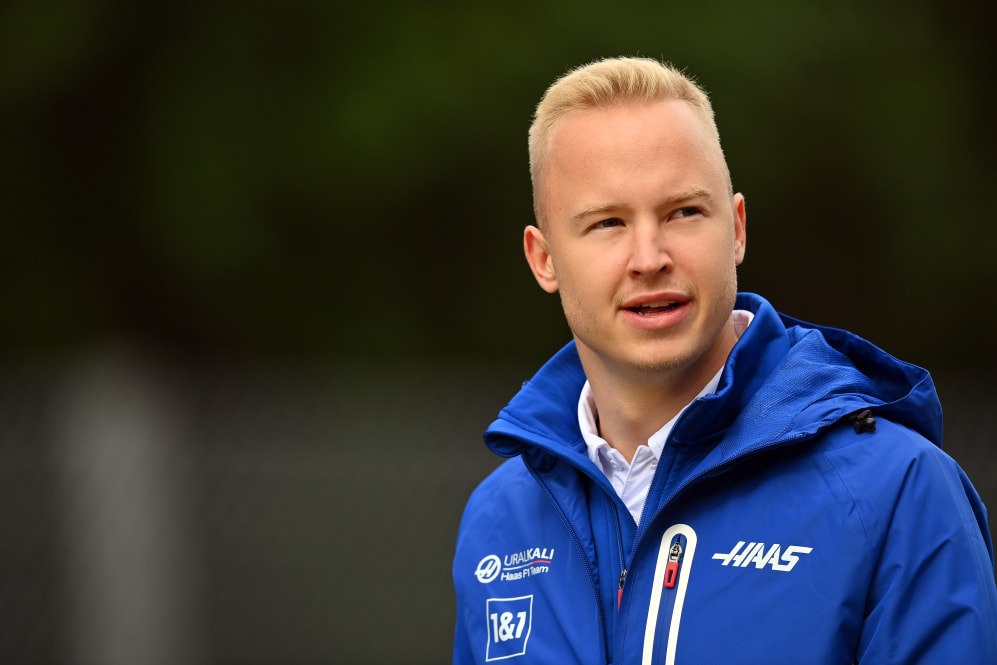 The Haas driver did at least gain experience of the unusual situation of trying to stay ready to race during a long delay, taking an unorthodox approach to passing the time.
"That's what we are paid for as a driver, you've just got to hang about and sometimes the race continues, sometimes it doesn't, but clearly the conditions just didn't change.
"I went for a nap, Lando-style!
"But I was alert, I had my headphones with the team very close to me. Normally my engineer is quite direct so he shouts and you wake up quicker than you know."
READ MORE: Belgium Grand Prix facts & stats – Spa marathon produces shortest race in F1 history