McLaren don't think there'll be any miracles in Monza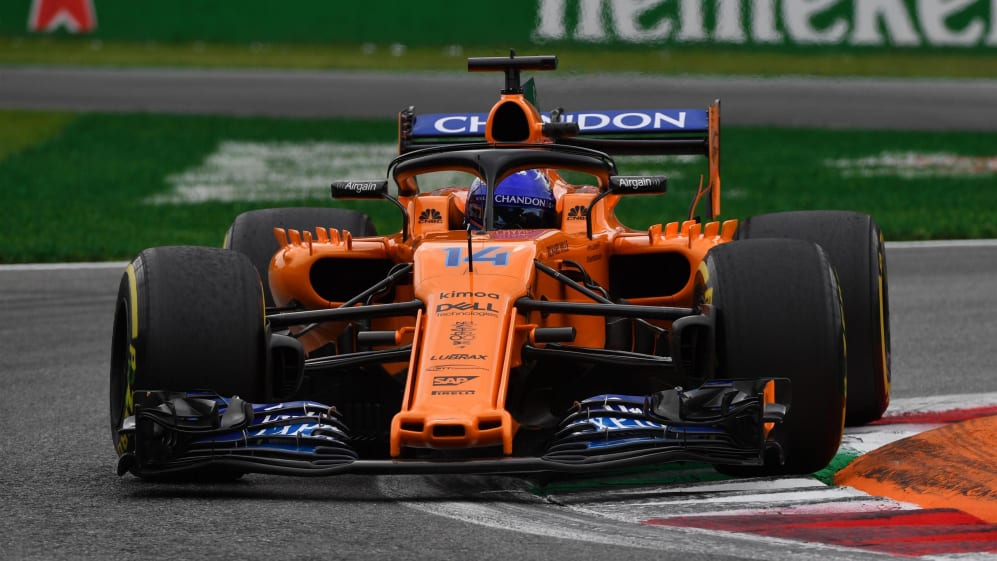 Zak Brown's team knew that the Italian Grand Prix would most likely be a tricky weekend for them – and their theory was backed up by Friday's dry running at Monza, with McLaren the slowest of all the runners around the super-quick track.
With Free Practice 1 an unrepresentative washout and with Marcus Ericsson's scary crash temporarily red-flagging the dry FP2 session, it was a disrupted day for all the teams, who usually use Friday to assess both their qualifying and long-run pace. In spite of that, McLaren still found themselves P18 and P19 come the end of FP2, with Fernando Alonso their fastest runner, some 2.6s off Sebastian Vettel's ultimate pace and over two tenths down on the leading Williams of Sergey Sirotkin.
"I think we confirmed more or less that it's going to be a tough weekend for us as a team in terms of performance," said Alonso on Friday evening. "We lost a couple of runs that we had programmed and we missed the long run pace [run] for example today, so probably we will try tomorrow to repeat it and get that info."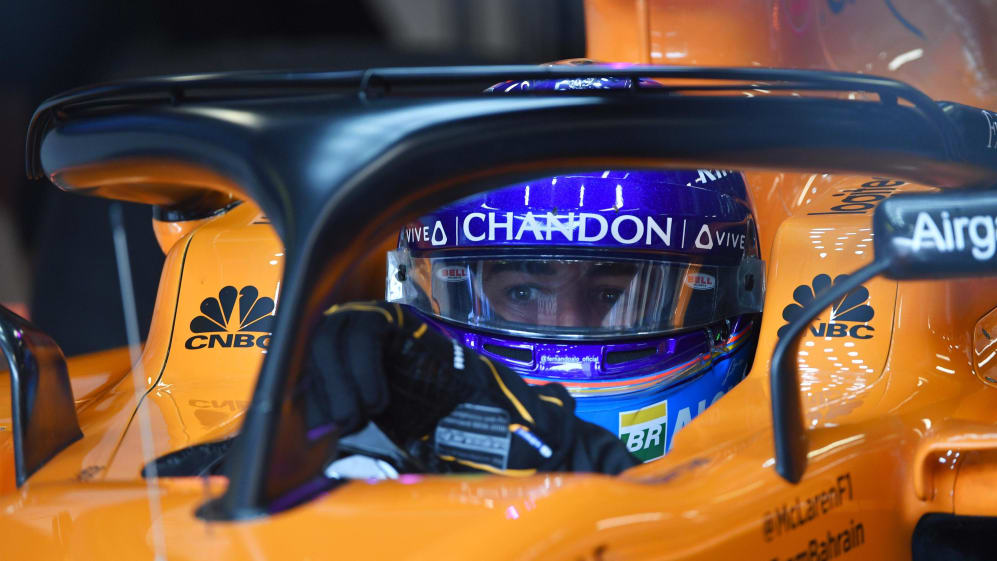 Alonso's team mate Stoffel Vandoorne made way for McLaren junior driver Lando Norris in FP1 this morning – as Alonso did in Belgium last weekend – but echoed Alonso's comments after his running in FP2.
"I don't think there'll be any miracles here for us this weekend," he said. "We predicted it would be a difficult weekend and practice has already shown that it's going to be a tough weekend for us here. So we'll see what we can do tomorrow."
Twelve months ago at Monza, McLaren were seen to experiment with slipstreaming in order to overcome their pace deficit – a tactic they also tried out at Spa during the free practice sessions last weekend. However, it wasn't clear whether they planned to employ the technique during Saturday's Free Practice 3 session.
Meanwhile, another niggling worry for the team was Alonso's wrist and back, both of which the Spaniard tweaked during the first-corner shunt at Spa last weekend that saw his MCL33 fly over the top of Charles Leclerc's Sauber.
With strapping still visible on his right wrist, Alonso told the media: "There's still some pain sometimes in a couple of corners. Out of the car, we try to don't stress the hand and the back too much and be relaxed. But on Sunday, I think it's going to be perfectly OK."