McLaren 'a little surprised' at how well Red Bull and Ferrari have adapted to new 2022 regs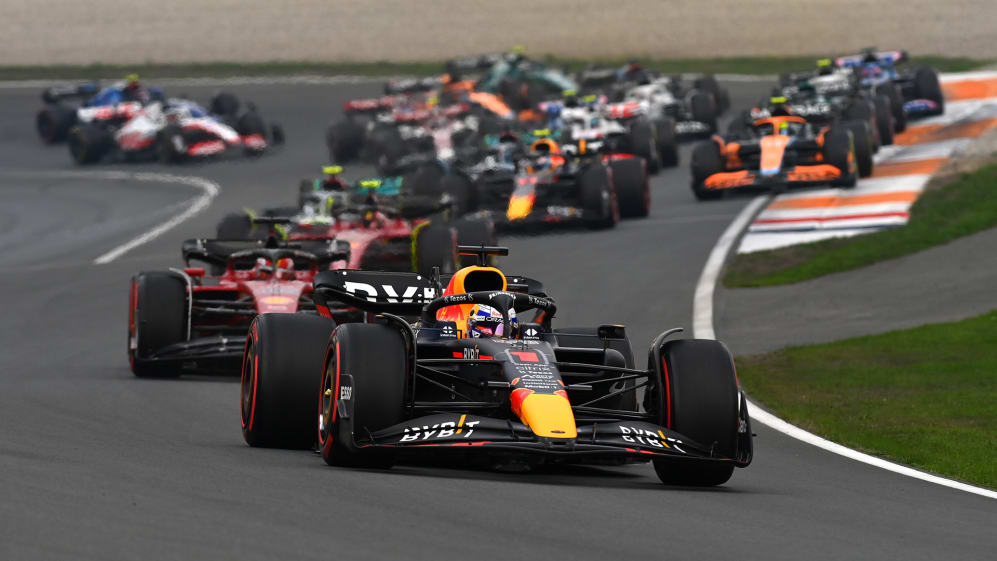 McLaren have admitted to being surprised by how well Red Bull and Ferrari coped with the major rules change for this year, and by the performance gap the two leading teams have pulled out over the rest of the field.
Featuring the return of the 'ground effect' aerodynamic concept, overhauled bodywork and bigger Pirelli tyres, the new ruleset was brought in with the goal of making it easier for cars to follow each other and therefore increase overtaking opportunities.
While there has been plenty of action and drama throughout the field, Red Bull (12 wins) and Ferrari (four wins) are the only teams to have taken victories across the first 16 races of F1's latest era – with McLaren Technical Director James Key impressed by the level both outfits have reached.
TECH TUESDAY: How performance has swung from Ferrari to Red Bull during the 2022 season
Reflecting on the 2022 rule changes and the season so far, Key told the official McLaren Racing website: "I suppose I am a little surprised at how two teams have been able to find that extra bit of performance compared to everyone else.
"It was a tighter field at the beginning of the season, but it's beginning to stretch out now, and I have to say, Ferrari and Red Bull have done an excellent job of exploiting more.
"It shows that even within a cost cap, if you're a big team with an extensive infrastructure and a lot of knowledge and methodology built over many years, it still very much counts.
"It's a level playing field in terms of the budget we've got, but it's not in terms of where we're all coming from – that gives us an excellent reference point to aspire to."
Key also expressed his surprise at the general rate of development up and down the grid in 2022, with several teams able to match the performance of their 2021 contenders at certain tracks.
F1 NATION: Max's dominance, De Vries's delight and Alpine's driver dilemma – it's our triple-header review
"In theory, with the same chassis performance, the 2022 cars should be two seconds slower than the 2021 cars, but that hasn't been the case," added Key, whose McLaren team are locked in a fight with Alpine for P4 in the constructors' standings, behind Red Bull, Ferrari and Mercedes.
"Cars are getting very close to '21 performance levels now, and some have already achieved it, which reflects the quality of the teams we have in this sport."