McLaren: China has exposed our weaknesses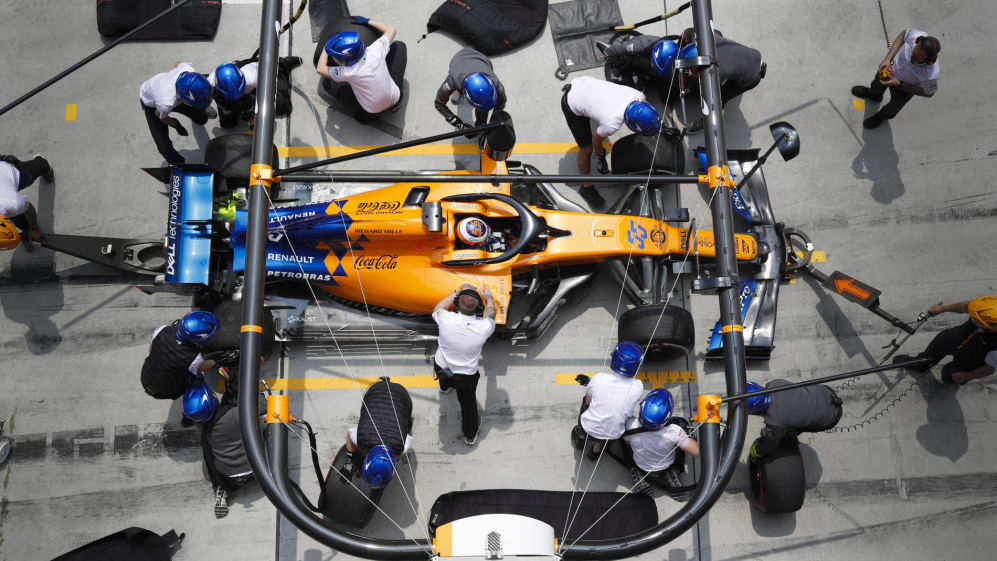 Qualifying for the Chinese Grand Prix saw no McLarens in Q3 for the first time in 2019. But with Carlos Sainz and Lando Norris now preparing to start from 14th and 15th on the grid for Sunday's race, both drivers admitted that their pace in Shanghai was more representative of McLaren's current performance than their impressive showings in both Australia and Bahrain had been.
Norris heads into the Chinese Grand Prix seventh in the drivers' standings following a terrific opening to his Grand Prix career, while Sainz has no points but has shown impressive pace at times this year, attacking Max Verstappen's Red Bull in Bahrain before the pair came together, while he also managed sixth place in Free Practice 2 here on Friday.
Despite that, Sainz admitted that McLaren had been prepared for the Shanghai International Circuit to flag up the weaknesses on their MCL34 chassis.
"I put in some good laps today but we were just surprised with our position," he said. "I think the car felt normal. We probably got a bit encouraged yesterday with that P6 in FP2, but we perfectly knew coming into here that this track would expose our weaknesses.
"Already today in FP3, we saw Q3 was going to be more difficult than the previous two races. We put together some good laps in qualifying but didn't make it."
In the sister McLaren, Norris too admitted that the team's performances in the opening races may have flattered the team's current platform.
"With the car we have right now, at this track, it's just not as nice, or it's not performing as well, as it did in the past weekends," said Norris. "I think we did very good [before] and now we're… having more realistic results. It makes it look a bit more disappointing, but it wasn't out of the ordinary – we were kind of expecting it in a way.
"The other teams have done a better job, or extracted more out of [their cars], than we've been able to this weekend. So a bit annoying but not the end of the world."
READ MORE: We assess McLaren's race pace for the Chinese Grand Prix
Still, while the team's one-lap pace may not have been enough for Q3 in Shanghai, did they predict better things in the race, given their free choice of tyres which might help Norris and Sainz attack their top 10-qualifying midfield rivals?
"We did a few changes from Friday to Saturday," said Sainz, "so hopefully that means we went in the right direction for the race and not the quali, and our free tyre choice for tomorrow… we need a strong first lap. If we have a strong first lap, that would put us in the fight for points."