Podcast
McLaren could have blocked Sainz's Ferrari move, reveals Zak Brown on Beyond The Grid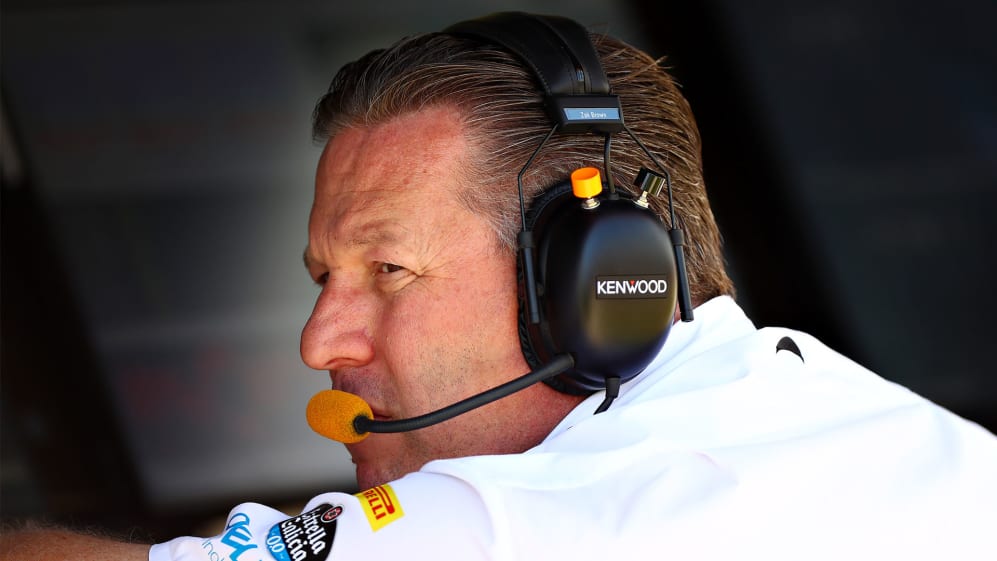 McLaren will field a new line-up in 2021, as Daniel Ricciardo moves over to the team from Renault to partner Lando Norris, replacing Carlos Sainz, who heads to fill Sebastian Vettel's vacant seat at Ferrari. But according to McLaren Racing CEO Zak Brown, the game of musical chairs could have been prevented by McLaren altogether if they'd wanted…
Brown, speaking on this week's episode of F1's official podcast Beyond The Grid, was asked by host Tom Clarkson whether McLaren could have done more to have kept Sainz, who announced in May that he would join Ferrari as replacement for Vettel, following a sterling 2019 season with McLaren.
READ MORE: 5 reasons to be excited about the Leclerc-Sainz partnership at Ferrari
"We could have kept him – we had an agreement where we could have stopped that, we had an option," said Brown. "We tried to get Daniel Ricciardo the first time around, a couple of years ago [in 2018], so he was always highest on our list, and when Andreas [Seidl, McLaren Team Principal] joined, we kept in touch with Daniel.
"So conversations were started with Daniel. We got the sense he wasn't happy where he was at [at Renault], so it was more that the stars aligned in that we wanted to explore Daniel, Carlos wanted to explore Ferrari. We could have said no but we had an interest in Daniel and we kind of thought, 'If we can end up with Daniel and Carlos ends up with Ferrari, that's a good ending for both of us.'
"We would have never let Carlos go if we didn't feel we could have got Daniel," added Brown, "but when we thought that that window was open, we kind of said, 'Yeah, let's go explore,' set a date where we would come back to each other, and it turned out we could get Daniel and Ferrari did want [Carlos], so we said, 'Great, let's do it.'"
READ MORE: 'There's never a bad time to go to Ferrari' – No regrets for Sainz over Scuderia move for 2021
The announcement of the big switch around, coming as it did before the beginning of the 2020 season, meant that Sainz and McLaren had to race with each other for a full campaign knowing that they would be parting ways at the end of it. But although Sainz has occasionally voiced frustrations in 2020, Brown said he was happy that the situation at McLaren hadn't deteriorated between driver and team like it had at some of McLaren's rivals with their outgoing drivers.
"The way that we're parting company – because you never know what's going to come back around – is awesome, because we've got total harmony in the garage," said Brown. "[Carlos is] giving it all he's got, we're giving it all we've got, and then when you look at how Vettel and Ferrari are exiting, and [Sergio Perez] and Racing Point and even Daniel and Renault, there's not a lot of harmony there.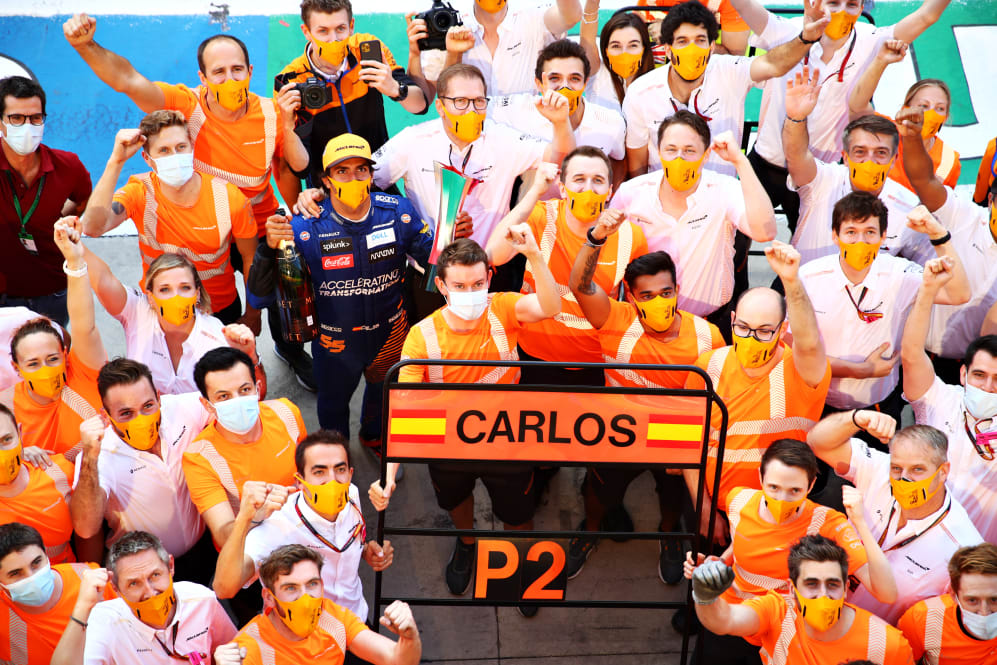 "So I'm very proud because relationships are very important to us, and Carlos has been an outstanding person to work with, so I'm really happy it's worked out and we're in a situation where everyone's happy."
Listen to Zak Brown talk about why he's so excited about Daniel Ricciardo joining McLaren, how he close he really came to signing Sebastian Vettel and why he thinks people have got Fernando Alonso all wrong, in this week's episode of Beyond The Grid.
Listen in the player above – or head over to Apple Podcasts, Spotify, or your favourite podcasting platform.