Feature
5 reasons to be excited about the new Leclerc-Sainz partnership at Ferrari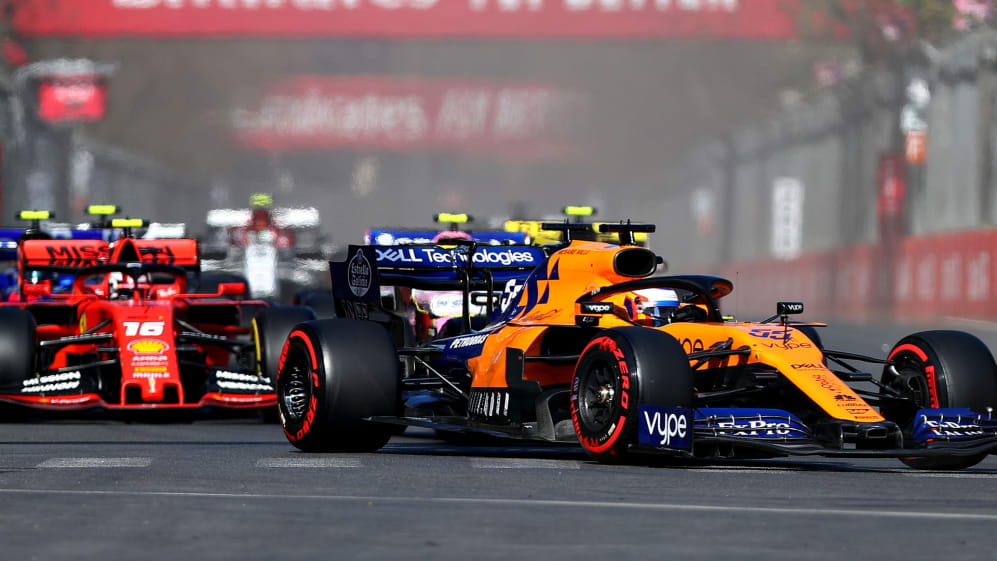 Following the sensational confirmation that Carlos Sainz would decamp from McLaren to become Ferrari's newest driver when he replaces Sebastian Vettel for 2021, we look at five reasons to get excited about the Spaniard going up against Charles Leclerc.
READ MORE: Sainz confirmed as Leclerc's Ferrari team mate for 2021
1. It's a new Ferrari line-up!
Hey, a new Ferrari line-up is always exciting isn't it, as we imagine how the latest name to have the finger of Formula 1 destiny pointed at them by the Scuderia will look in their new rosso corsa overalls.
Until recent times, driver changes at Ferrari were also relatively rare, with the team having tended towards keeping a pairing together for four-to-six seasons (think Schumacher/Barrichello, Alonso/Massa, Vettel/Raikkonen) before either they, or the drivers, opted for a change.
READ MORE: Leclerc insists 'there was always respect' between him and departing team mate Vettel
But whatever the breakdown in Ferrari's contract negotiations with Vettel were, they've forced the Scuderia's hand somewhat, meaning that the Sainz-Leclerc line-up will be the third in four seasons for Ferrari – with the fractious Vettel-Leclerc dynamic having effectively only lasted one season before Vettel wanted out.
Ferrari will be hoping that the Sainz and Leclerc one can endure a bit longer...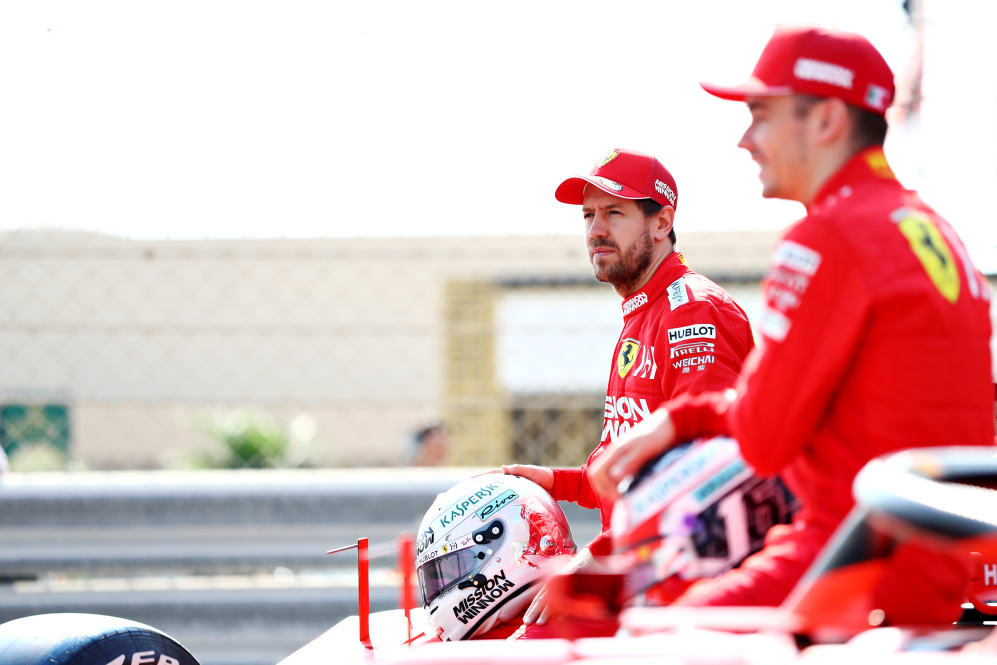 2. It's Ferrari's youngest ever line-up
Typically for one of the most highly esteemed teams in Formula 1, Ferrari's driver line-ups haven't tended to include many young gunslingers at the dawn of their careers – with Charles Leclerc's promotion to replace Kimi Raikkonen, after just one season of F1, one of the very rare exceptions.
And while 2021 will be Sainz's seventh season in the sport, the Leclerc-Sainz pairing will nonetheless be the youngest full-season line-up ever assembled by Ferrari, with Sainz set to be 26 when 2021 rolls around, and Leclerc just 23, for a combined age of 49.
You have to go back all the way to 1991 for the last time Ferrari fielded a comparatively young line-up for a Grand Prix, meanwhile, when 27-year-old Jean Alesi and 23-year-old Gianni Morbidelli were paired for a one-off race together (after Alain Prost called the Ferrari 643 a truck and got fired!) at that year's Australian Grand Prix.
ANALYSIS: Why Vettel and Ferrari broke up – and what happens next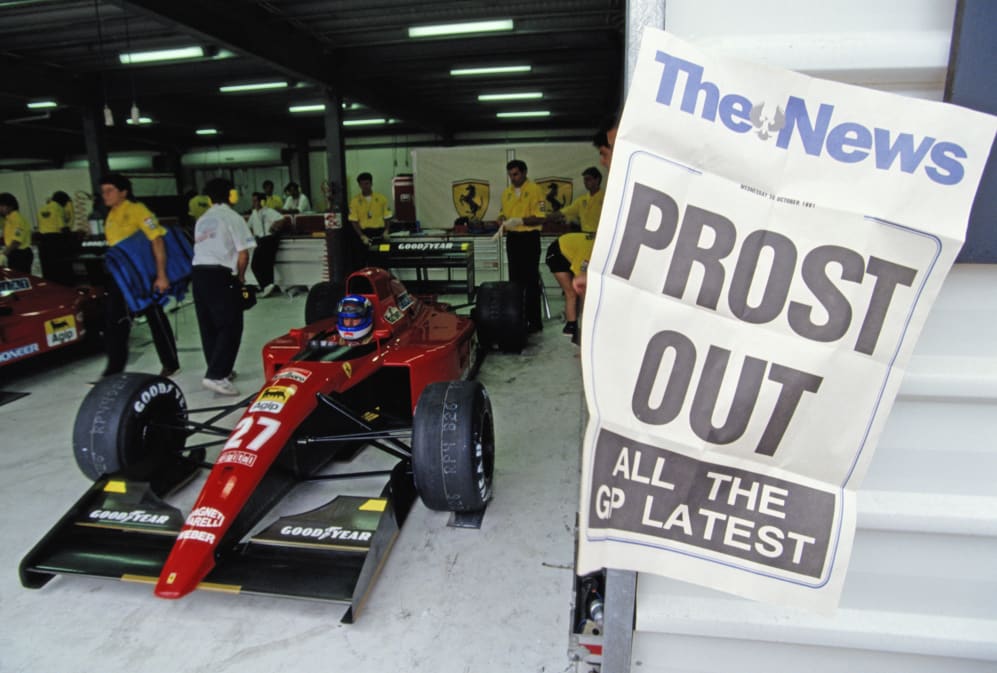 3. It's the first chance to see Sainz in a top drive
While Sainz graduated to F1 in the same 2015 season, and in the same team, as Max Verstappen, it's taken him far longer to get a top drive.
Why? It all stems from Red Bull's decision to replace Daniil Kvyat with Verstappen midway through 2016. With Sainz kept on at Toro Rosso for that season and into 2017, the frustration of what looked set to be a fourth year spent at Toro Rosso in 2018 made him rebel, leading to him joining Renault, before eventually cutting ties with the Red Bull company altogether and moving to McLaren as team leader for 2019.
READ MORE: 'Everyone thinks me and Max hate each other and that's absolutely not the case' – Carlos Sainz on his 'rivalry' with Max Verstappen
At the improving Woking squad, Sainz was able to show why he's so highly rated in certain quarters, as he swept to sixth in the standings, ahead of both Pierre Gasly and Alex Albon, who'd both wielded Red Bull machinery for half a season, before then being handed the Ferrari drive.
Sainz was the stand-out non-top three driver of 2019, and as such, it will be fascinating to see, after his circuitous route to the top, how he fares in his first ever 'top team' drive, against a talent as remarkable as Leclerc's, and in a car that should be capable of taking poles, wins… and maybe even claiming the world championship.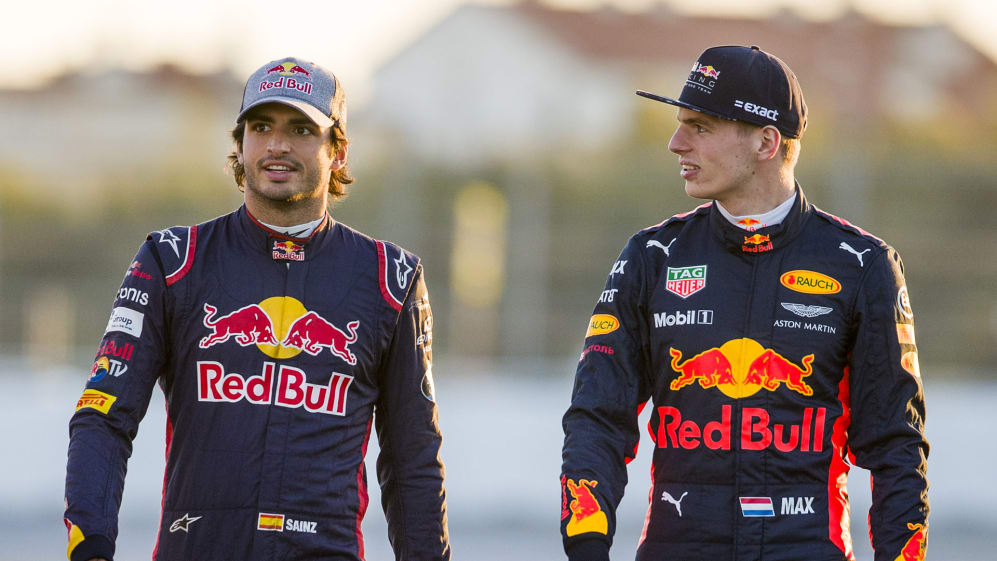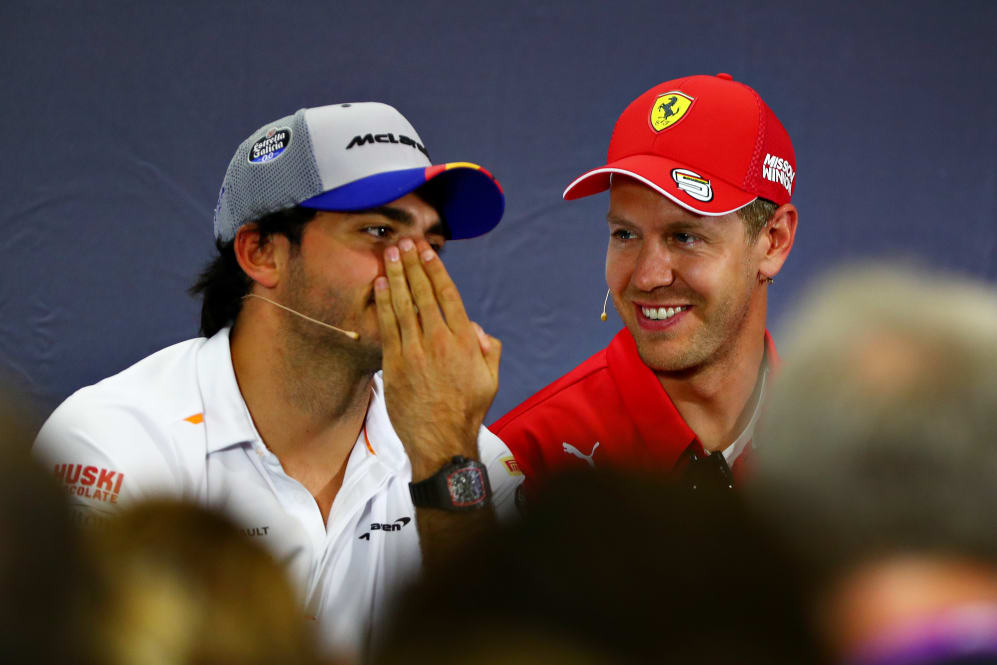 5. Ferrari now have two young chargers with plenty to prove
Even more than Leclerc and Sainz's ages, you have to go back to 2007 for the last time Ferrari fielded a driver line-up that didn't include at least one world champion (Felipe Massa and Kimi Raikkonen – although Raikkonen would be one by the end of the year).
Both Sainz and Leclerc still have plenty left to prove in their careers, with Leclerc undoubtedly keen to add to his two F1 victories so far and become world champion in the not-too-distant future, while Sainz will be eager to become a race winner himself in 2021, and make Red Bull's motorsports advisor Dr Helmut Marko live to regret his comments that the Spaniard was "quick… [but] no Verstappen".
Meanwhile, memories of some of their stunning performances from last season – think of Leclerc's brilliant elbows-out defence from Verstappen at Silverstone, or Sainz's last-gasp grabbing of sixth place in the drivers' championship at Abu Dhabi with his brilliant move on Nico Hulkenberg – suggest that the 2021 Ferrari line-up is going to be an explosive one.