McLaren driver Ricciardo will have to face 'much stronger' Alpine team this season, says Abiteboul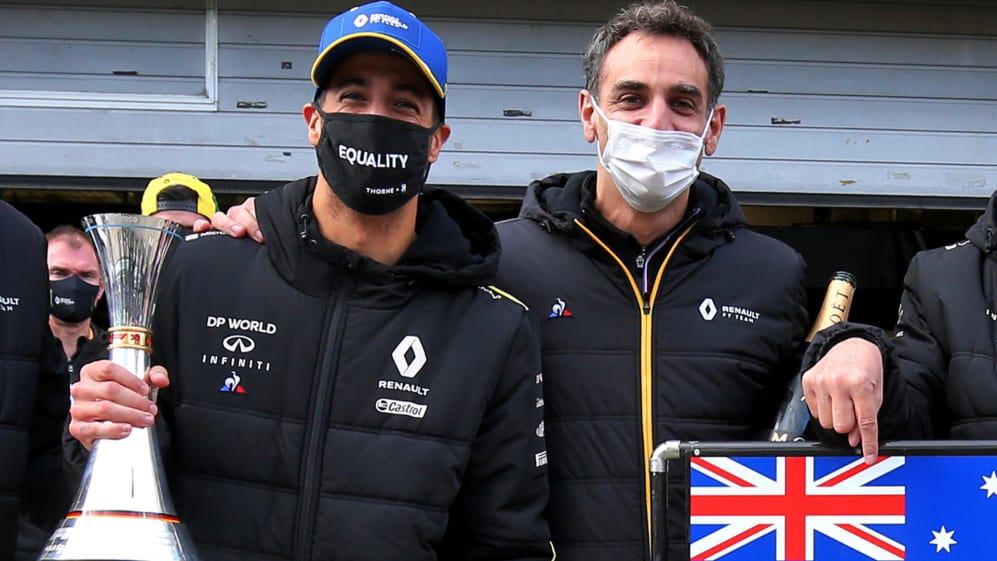 Ahead of Daniel Ricciardo's switch to McLaren, Renault boss Cyril Abiteboul has pointed out the irony that the Australian's hard work over the past two years with the French squad means he will be racing against a much stronger outfit in 2021 than the one he joined for 2019.
Abiteboul said Ricciardo had "delivered positively" in his two-year stint at Renault, but added that when he is wearing McLaren colours this season, he will have a fight on his hands to beat the team he has just left, which will be rebranded as Alpine for this year.
READ MORE: 5 bold predictions for the 2021 F1 season – how many will come true?
"He has delivered positively and the irony in all of this is that I believe we are a much stronger team now and he will have to race a much stronger team next year," said Abiteboul at the final race of 2020.
"[But] we're also glad to see him in a great team and we look forward to an exciting battle against McLaren and Daniel next year."
Abiteboul conceded that Ricciardo had helped Renault become a stronger squad and said the Australian, who moved there from Red Bull at the end of 2018, didn't expect his new employers to be competitive from the off. In 2020, Renault scored 181 points and three podiums – compared to the 91 they managed in 2019.
READ MORE: Sainz 'exceeded expectations' at McLaren, says Brown
"Frankly when he joined we knew that it would take a bit of time, that he was not coming into a turn-key organisation," explained Abiteboul.
"I think I remember those exact words said to Daniel back in the first meeting back in 2018. It was not a turn-key organisation, but he made an impact and we are so different today to what we were two years and a half ago when we decided to form this partnership."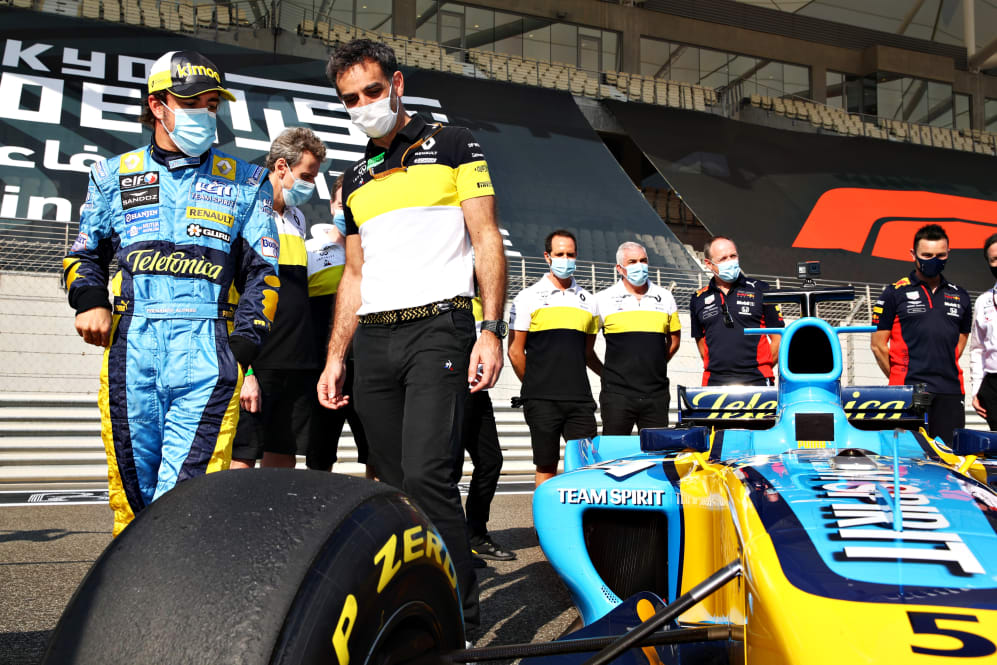 Asked how Ricciardo has shaped the team, Abiteboul cited the Australian's leadership and positive presence; qualities that he will now bring to McLaren, who finished third in the 2020 constructors' championship ahead of fourth-place Racing Point and fifth-place Renault.
"He's given a lot. What he's given first and foremost as a driver, he's been remarkable, in particular this year. I think there is no doubt about the progression of the team this year," said Abiteboul.
READ MORE: 10 things every F1 fan should be excited for in 2021
"It's very much a credit to Daniel who's been clearly leading the charge of the team and behind him a group of people and a group of mechanics and engineers who are doing a remarkable job on track. Off-track, obviously we know Daniel is a great ambassador, is a team leader. He has clearly been instrumental to the changes that we've done last year when we had altogether a disappointing season," he concluded.
Alpine, of course, will have a two-time champion in their ranks as Fernando Alonso returns to Formula 1 to drive for the team after two years out of the sport.