Sainz 'exceeded expectations' at McLaren, says Brown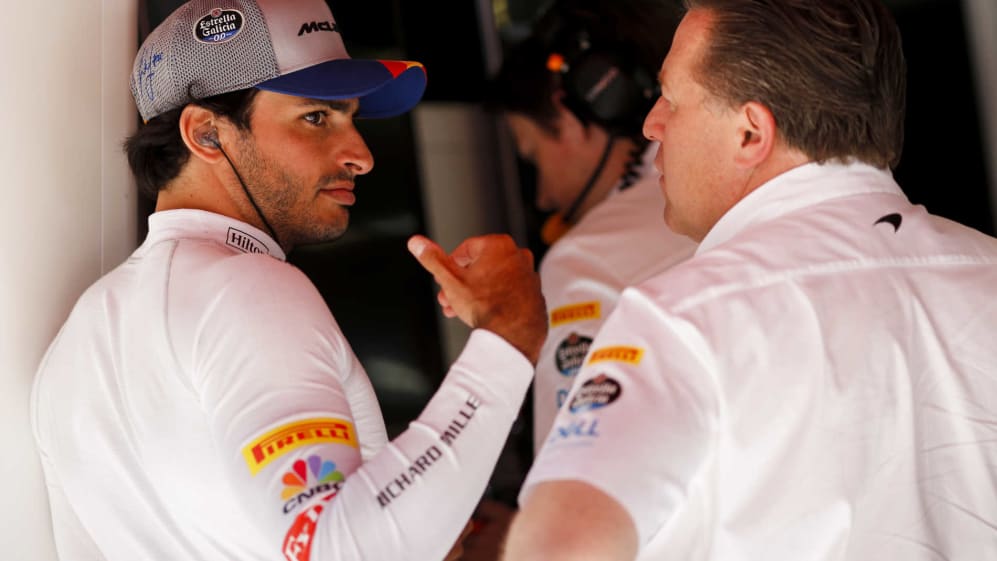 McLaren Racing boss Zak Brown has paid tribute to his departing driver Carlos Sainz, saying that the Spaniard "exceeded expectations" during his two-year stint with the Woking team.
Sainz was something of a surprise signing to replace Fernando Alonso as de facto team leader at McLaren the start of 2019, the Spaniard joining up with Lando Norris after migratory couple of years that had seen him start three consecutive seasons with three different teams – Toro Rosso in 2017, Renault in 2018 and then McLaren in 2019.
READ MORE: How McLaren emerged as Mercedes and Red Bull's biggest threat – and why they could be a factor in 2021
But Sainz appeared to relish the McLaren environment, starring in 2019 as he finished sixth in the drivers' standings, while 2020 also saw some stand-out moments from him, whose impressive performances the year before had seen him signed in the off-season to replace Sebastian Vettel at Ferrari. And ahead of his departure to the Scuderia, McLaren Racing CEO Brown praised the contribution that Sainz had made to the team.
"Carlos has done an outstanding job I think," said Brown. "We would never have signed him if we didn't think he was an excellent Grand Prix driver. I think it's fair to say he exceeded our expectations. I think he really came into his own in our environment. He's done an outstanding job and he and Lando have helped lead the way these last couple of years.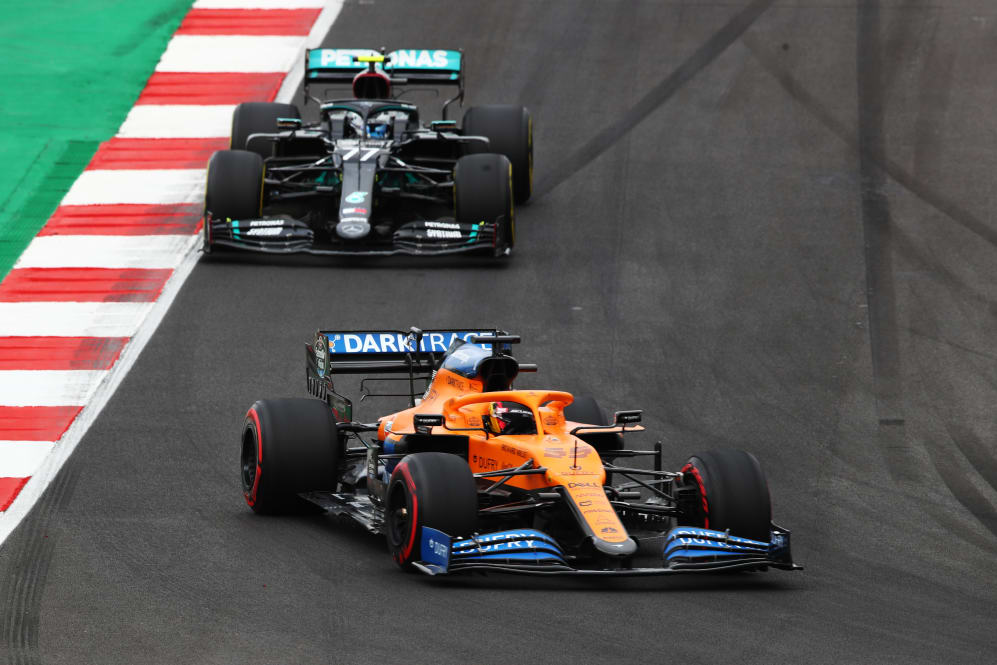 "But as you know, in a racing team, your drivers are the superstars, they've been big contributors, so have everyone at McLaren to give them a good, reliable race car. Renault have been a good partner, so it's all really come together and Carlos and Lando have made the most of the opportunity."
Sainz's departure from McLaren has made way for Daniel Ricciardo to join from Renault, with the Australian having originally been approached by McLaren in 2018 for the drive that Sainz ended up getting. And Brown reckoned that, off the back of the team's most successful season since 2012 last year – as they claimed P3 in the constructors' standings, ahead of Racing Point, the Renault works team and Ferrari – McLaren in 2021 would boast the most exciting driver line-up, both "on and off the track", with Ricciardo and Norris.
READ MORE: 5 bold predictions for the 2021 F1 season
"Daniel is someone that we're very excited to have join," said Brown. "He's obviously a proven race winner. He's somebody we tried to get into our car a couple of years ago. Lando has continued to mature. He has had a great second season and I think the combination of our driver line-up is awesome and looking forward to both of them working together.
"I don't think there is a combined driver line-up that will be more exciting next year on and off the track. I'm very confident we have got a very strong driver line-up."