Feature
10 things every F1 fan should be excited for in 2021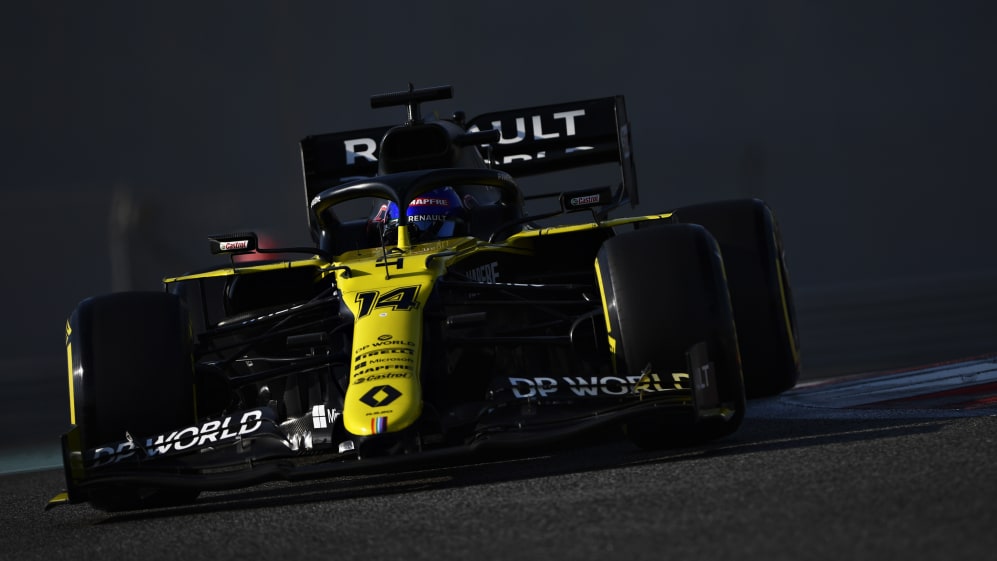 Well, 2020 was weird wasn't it? But while life off-track was hard, on-track F1 fans were treated to one of the most entertaining seasons in recent memory. So what does 2021 have in store? Here are 10 things to get excited about this season.
1. The Schumacher name back on the grid
The evocative Schumacher name will return to the grid for the first time since 2012 this year, when Michael's son Mick makes his F1 debut with Haas. Don't go thinking that the Ferrari-backed Schumacher Junior's presence in the sport is merely some PR exercise though...
The son of the seven-time champion already has his own impressive junior formula CV, having won the 2018 European F3 title before a ruthlessly consistent 2020 F2 campaign saw him crowned champion in the F1 feeder series, succeeding the likes of Charles Leclerc and George Russell. Comparisons to his old man are both inevitable and unfair – but there's no doubt that Mick has earned his spot on the grid.
READ MORE: Vettel happy to tell Mick Schumacher 'everything I know' ahead of young German's F1 debut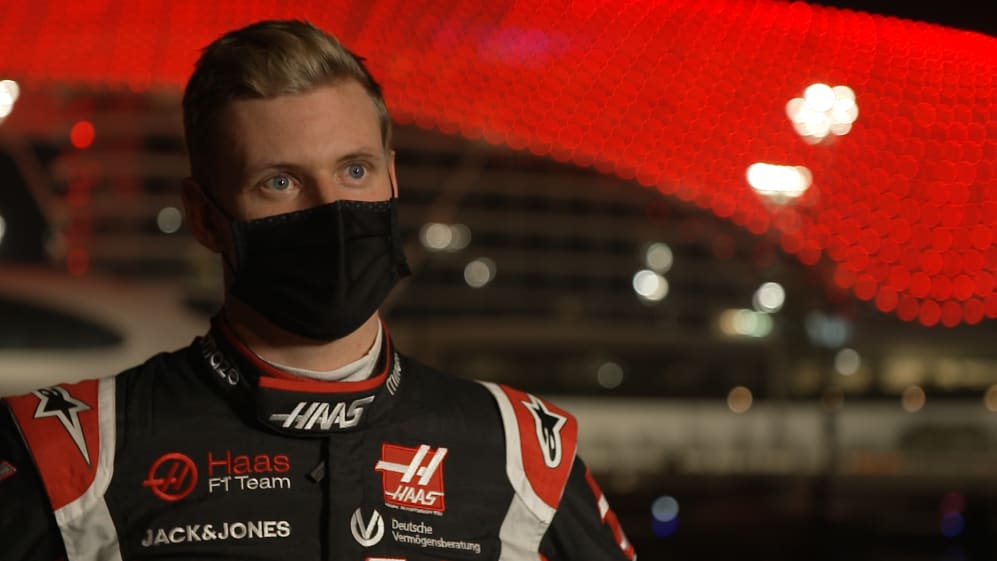 2. The return of Alonso
Meanwhile, one of Michael Schumacher's old nemeses returns to the F1 grid in 2021 too, with Fernando Alonso poised to replace Daniel Ricciardo at the Renault team (rebranded Alpine this year) with whom he won his two world titles in 2005 and 2006.
Having left F1 in 2018 before sensationally signing up to come back with Renault in July of 2020, Alonso – in true Alonso fashion – has already set pulses racing and caused controversy by heading the timesheets in the Abu Dhabi Young Driver Test in December – while if you're reading this on New Year's Day, spare a thought for the poor engineers who Alonso has ordered to appear at the team's Enstone factory today to begin work on the 2022 car as soon as legally permissible. Alonso has promised to be there too, though – take it from us, the Spaniard is properly fired up about his F1 return.
READ MORE: 'It ignited the competitive spirit' says Alonso after posting fastest time in Abu Dhabi test
3. Hamilton's chance to take title #8
Lewis Hamilton broke a whole heap of records in 2020, beating Michael Schumacher's tally of 91 victories (Hamilton stands on 95 ahead of the 2021 season start) as well as taking the record for highest number of victories for a single manufacturer from the German (Hamilton now has 74 with Mercedes).
All that record breaking helped Hamilton to claim a dominant seventh championship, matching Schumacher's record – but 2021 could see Hamilton move to the absolute top of the tree with his eighth title triumph. And having claimed his 2020 crown by a full 124 points, despite even missing one race, he'll be odds-on favourite to get the job done.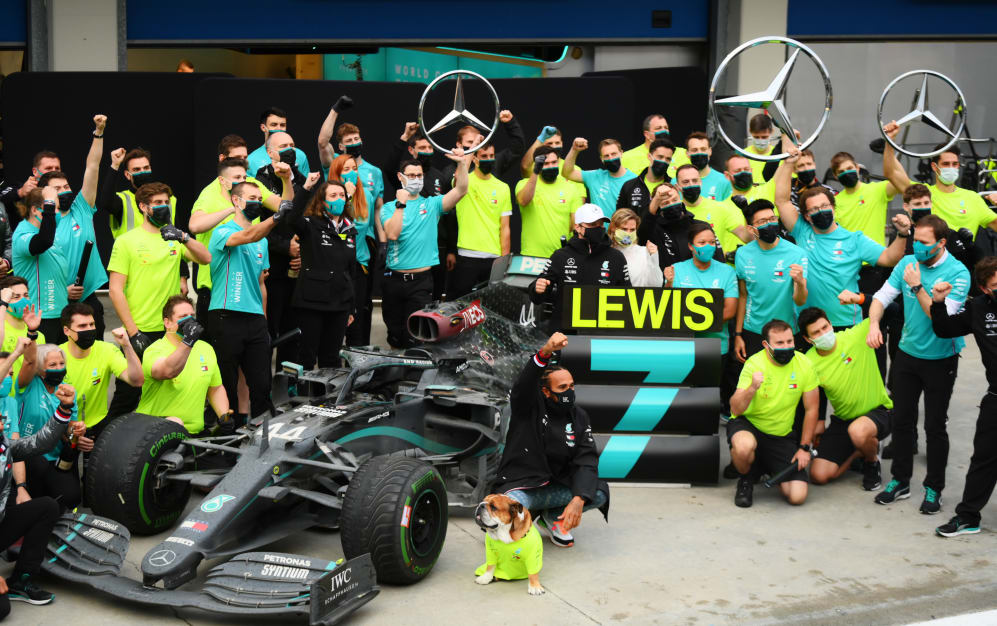 4. Red Bull with momentum - and a strong new line-up
As if Mercedes' turbo-hybrid dominance hadn't been demoralising enough for their rivals in previous years, since 2014 the Silver Arrows had always enjoyed a 100% pole and win record at the Abu Dhabi season finales. But 2020 saw Max Verstappen unexpectedly break that streak with a surprise victory at Yas Marina, meaning this year it's Red Bull's engineers, rather than Mercedes', who'll have a spring in their step over winter.
And with Red Bull set to field their most tried and tested line-up since Verstappen was last paired with Daniel Ricciardo back in 2018 – with Sergio Perez having been signed up to replace Alex Albon – the Bulls must surely fancy their chances against the Arrows in 2021.
READ MORE: Verstappen hopes Perez 'keeps him on his toes', as Hamilton admits Mexican's arrival makes Red Bull stronger
5. Refreshed Ferrari looking to get back to the front
So Red Bull will be looking to stop Mercedes in their tracks in 2021 – but could Ferrari too? The Prancing Horse will be confident from a driver line-up point of view, with Charles Leclerc joined by Carlos Sainz, a driver who has blossomed in the previous two seasons spent with McLaren.
Allied to that, having suffered a horsepower drop following an FIA Technical Directive at the start of 2020, Ferrari have opted to rip up their power unit and start again – and will have high hopes of the new unit propelling Sainz and Leclerc back to the front of the pack, after the team finished P6 in the 2020 constructors' standings, their lowest finishing position since 1980.
READ MORE: Ferrari's all-new 2021 engine delivering 'very promising' dyno figures, says Binotto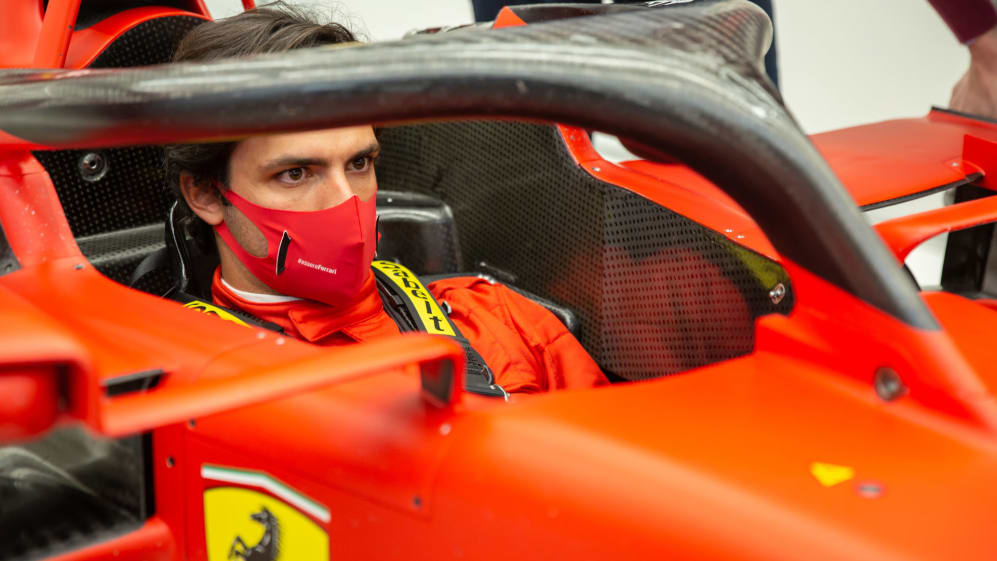 6. New races as part of F1's biggest ever calendar
While 2020 saw Formula 1 head to the new circuits of Portimao, Mugello and Bahrain's Outer Track – as well as return to the Nurburgring, Istanbul Park and Imola – there'll be more novelty coming in 2021 too, starting with the Dutch Grand Prix at Zandvoort on September 5.
That will mark a return to the classic circuit in the Dutch dunes for the first time since 1985 – but then on November 28, Formula 1 will breach truly uncharted waters for the sport with the first race in Saudi Arabia, with the Jeddah Street Circuit set to host the 22nd of 23 races in 2021, as part of Formula 1's biggest ever calendar.
READ MORE: Everything you need to know about F1's new race in Saudi Arabia
7. Electric Japanese youngster Tsunoda set to debut with AlphaTauri
There was a sense of inevitability about Formula 2 racer Yuki Tsunoda clinching Daniil Kvyat's spot at AlphaTauri for 2021, with Tsunoda impressing the team during his first test of F1 machinery at Imola, then getting the nod to run for AlphaTauri at Abu Dhabi in the Young Driver Test, one day before he was announced as Kvyat's replacement.
It would be easy to write off Tsunoda's ascension into the Red Bull sister team as a sop to Honda, with Red Bull thought to be keen to continue using the Japanese firm's power units beyond Honda's withdrawal at the end of 2021. But Tsunoda proved plenty of times in the 2020 F2 season that he was possessed of the right stuff, with a pole, Feature Race win and Sprint Race podium at the Sakhir finale ensuring his P3 in the standings behind Schumacher and Callum Ilott. We wait and see what the 18th Japanese driver to start a Grand Prix can achieve.
ANALYSIS: Why Red Bull promoted Tsunoda to Formula 1 – and what now for Kvyat?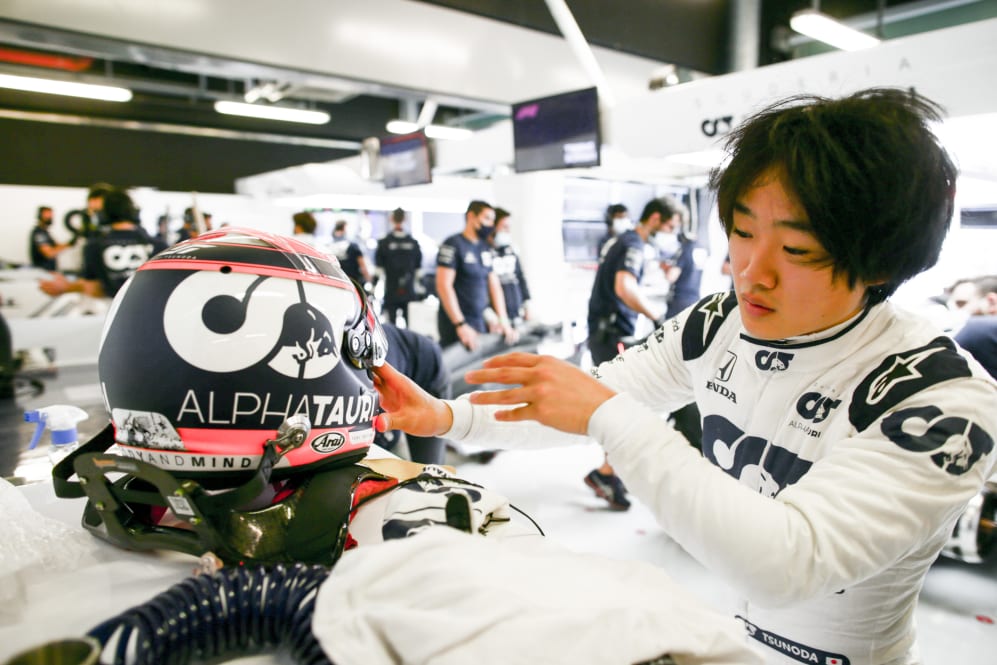 8. Vettel looking to rediscover his mojo as Aston Martin return to F1
If ever a driver was in need of a career palette cleanser, it's Sebastian Vettel. 2020 was his worst full season in F1, as he limped to 13th place in the drivers' standings with just 33 points – 15 of those earned with his Turkish Grand Prix podium – having been unceremoniously chopped by Ferrari before a racing lap was completed in 2020.
Still, with four titles behind him, Vettel had enough star power to book himself a berth at Aston Martin, the brand returning to the sport as a works team for the first time since 1960. And with a car likely to be both wieldier and more suited to Vettel's driving style than the one he had in 2020 – given that Racing Point's strong 2020 chassis is set to be re-used for 2021, with some aerodynamic tweaks which you can read about here – plus the fact that he's back in the British team environment that so suited him at Red Bull, Vettel could thrive.
READ MORE: 'We all need a bit of love sometimes' – Szafnauer on why Vettel can flourish with Aston Martin
9. Ricciardo and Norris form a meme dream team at McLaren
Banter levels over Woking are set to be dangerously high in 2021, as Daniel Ricciardo moves over from Renault to McLaren to join forces with Lando Norris. Aside from being a very potent driver line-up – with Norris and Ricciardo both having put in some starring drives in 2020 – it's also a PR dream for McLaren, who have doubtless got plenty of LOLsome content mapped out for the duo in 2021.
But with the team set to be powered by Mercedes this year as they look to build on their impressive P3 in the constructors' standings from 2020, expect both Ricciardo and Norris to be all business when they hit the track.
TREMAYNE: McLaren have found their way again – and more good times may be just around the corner
10. A new look for F2 and F3
The Road to F1 is set for a boost in 2021 too, with exciting new formats coming to Formula 2 and Formula 3. The two championships will be separated out so that they no longer feature on the same race weekends, while that move will be accompanied by an increase from two races to three per round.
READ MORE: 8 key questions on Formula 2 and Formula 3's new cost-cutting measures answered
Those changes were made with cost-cutting in mind. But with F3 set to become the lead support series on seven Grand Prix weekends – including tackling Zandvoort and the Circuit of The Americas for the first time – while Formula 2 heads to the blue riband events of the likes of Monaco, Silverstone and the new Saudi Arabian Grand Prix, it's set to be an exciting year for the talented drivers bubbling under Formula 1.