McLaren drivers 'expected a bit more' from qualifying as they reveal shock at AlphaTauri pace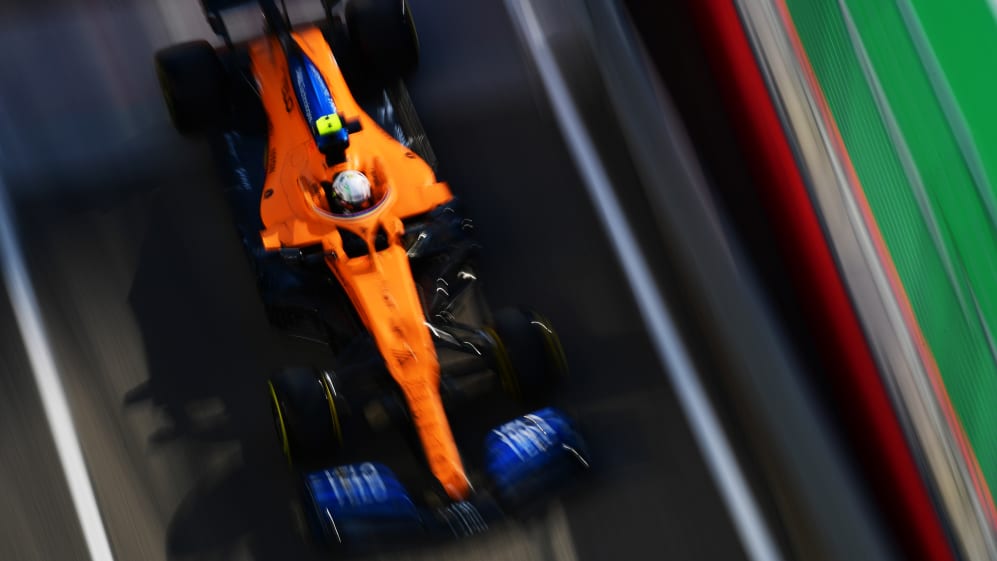 McLaren may have got both Lando Norris and Carlos Sainz into Q3 for the Emilia Romagna Grand Prix. But with the pair ending up ninth and 10th on the grid, and beaten by both AlphaTauris, neither driver could hide their shock at the pace of their Italian rivals.
Despite a disappointing showing on the timesheets in the Imola weekend's only practice session on Saturday morning, Sainz – who finished 14th to Norris' 16th, as the pair had quick laps deleted for track limit infringements – felt confident of an improved performance in qualifying.
But traffic on his first flying lap in Q1 forced Sainz to use up an extra set of tyres, leaving him on the back foot for the rest of the session, as he eventually took P10 on the grid behind Norris – as AlphaTauri's Pierre Gasly and Daniil Kvyat took P4 and P8 respectively.
READ MORE: Bottas beats Hamilton to take pole at Imola as Verstappen survives Q2 scare to take 3rd
"I think today, we all expected maybe a bit more," said Sainz. "We were quick in free practice and we were comfortable with the car. But in Q1, I had to run two sets of tyres, the feeling went a bit away, and then we were just playing catch up, which meant for Q3, I only had one set of tyres left, and I had to put together a decent lap, that was nothing special.
"So we're a bit far off from where we want to be. That AlphaTauri [of Gasly] was nearly four-tenths quicker. So the AlphaTauri, the Ferrari [of Charles Leclerc in P7], the Renault [of Daniel Ricciardo in P5] were just quicker than us today and we need to play catch up tomorrow."
The McLaren pair at least outqualified both Racing Points and the Renault of Esteban Ocon, with the Woking squad locked in a tight battle with those two teams for P3 in the constructors' standings currently. But Norris echoed his team mate's surprise at AlphaTauri's performance on Saturday afternoon.
READ MORE: Gasly dedicates P4 at Imola to Senna after equalling best ever qualifying performance
"I felt like we did a good job, but the other cars are just quicker, especially the AlphaTauris seem very quick this weekend," he said.
"Some races they're very, very good, and other races, not so good, and this track seems to be one that they're very good at and confident," he added. "Last weekend [at Portimao] it was just Pierre that was very strong, and now both cars seem to be very strong, so I guess that puts us two positions down from normal.
"We're still ahead of two Racing Points, one of the Renaults, so it's a good day, but [the AlphaTauris] still have that bit more pace that we were lacking today. But the car was nice to drive, I felt confident, we just weren't quite quick enough."
READ MORE: Bottas says he had 'the shakes' after risk-taking pole lap at Imola
Meanwhile, Sainz revealed that he'd relished his day behind the wheel at Imola, as he called the northern Italian circuit, which F1 is racing at for the first time since 2006, "really special".
"I think the circuit is something really, really special," he said. "Hopefully it produces some good racing tomorrow and if not, I'm sure I will enjoy every single lap around here, because it's really good fun."