McLaren focused on better on-track correlation for 2019 – Norris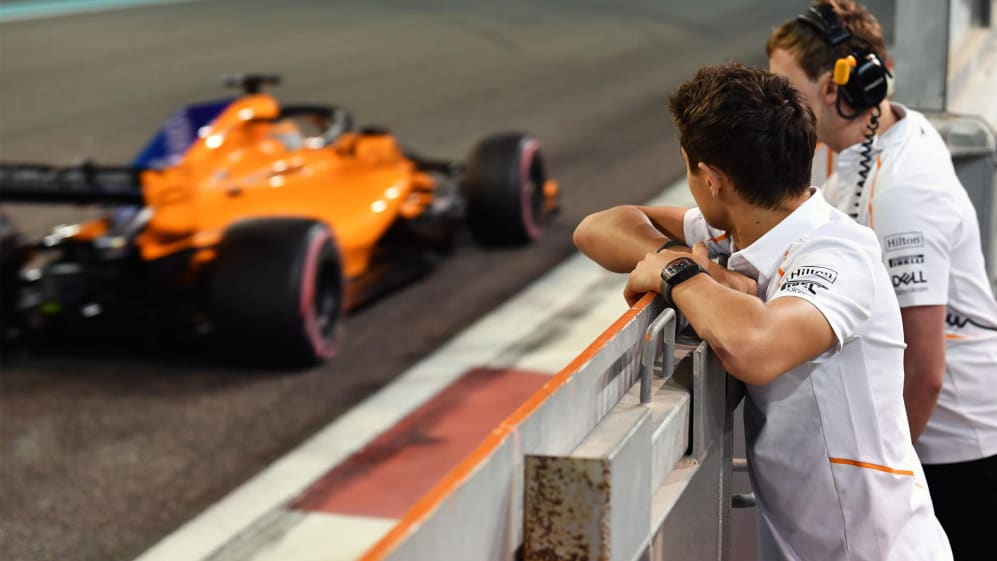 After a year as McLaren's test and reserve driver, Lando Norris is expecting to see a different approach to car development from the team when he steps up to a race seat in 2019.
McLaren struggled after an encouraging start to this season, picking up 40 points in the opening five rounds but then adding only 22 to that tally through the rest of the year. Norris will be partnered up with Carlos Sainz in the team's all-new driver-line-up next year – and having seen a number of changes to the technical team take place over the past 12 months, he's expecting a modified approach to the development of the car they'll both be piloting in 2019.
"I guess [the engineers] have decent ideas of things that they're working on, bits they're trying to improve," said Norris. "All those little things which they've had a lot of data on to say it's better, but things can always change, and sometimes it looks good in the windtunnel and in all the aeromapping, and then you get to the track and it does something slightly different to what you expect.
"Of course, they're confident they're making the right changes. There's been quite a lot of changes in the team and how they're approaching things and approaching the work for next year and the development.
"I think they're focusing more on making sure something is 100 percent better rather than just going, 'Ah it looks like it's going to be better' and... putting it on, something like that. I think they have a much better understanding, but time will tell."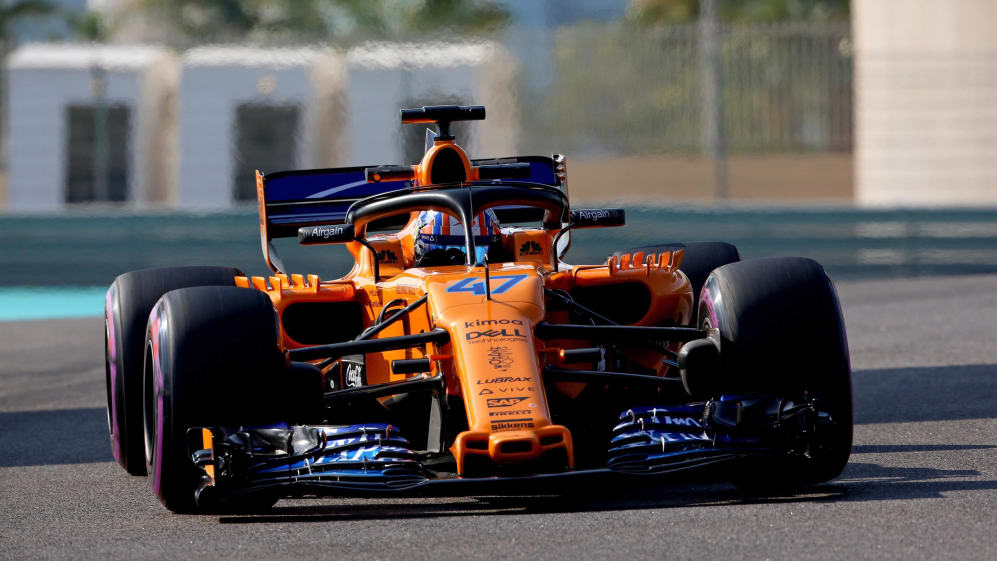 McLaren Racing CEO Zak Brown admitted the team built a "very poor race car" for the 2018 campaign and that it "has not responded much to the development we've put on the car".
However, he believes the team have learned from their mistakes and that gives him hope for next season.
"We developed the car all the way up until the US Grand Prix," he added. "Some of the development in the second half of the year was about learning for next year's car.
"I'm confident the team is working hard together and we've obviously made changes to understand and identify where we've made mistakes and we are looking not to repeat those going into next year."
Norris set for more simulator time
Norris may have driven the 2018-spec MCL33 on several occasions this year, but by carrying out a number of FP1 sessions the Briton has missed simulator time back at the McLaren factory – and he expects his input on 2019 to start to ramp up now that the season is over.
"I think a lot more is going to happen over the winter," he said. "Of course a lot of the work's already been done. I haven't tested the car for next year yet. I've obviously tested little bits, and things throughout the season and of course there's always development for this year's car.
"There were a couple of things I was testing for next year, but not too much. I think Rudy [van Buren], Nyck [de Vries], Ollie Turvey, I think they've done a lot more than I have lately [in the simulator], because I've been doing FP1s and so on for the development for next year."