Feature F1 Unlocked
McLaren in the mix and a thrilling podium scrap – What To Watch For in the British GP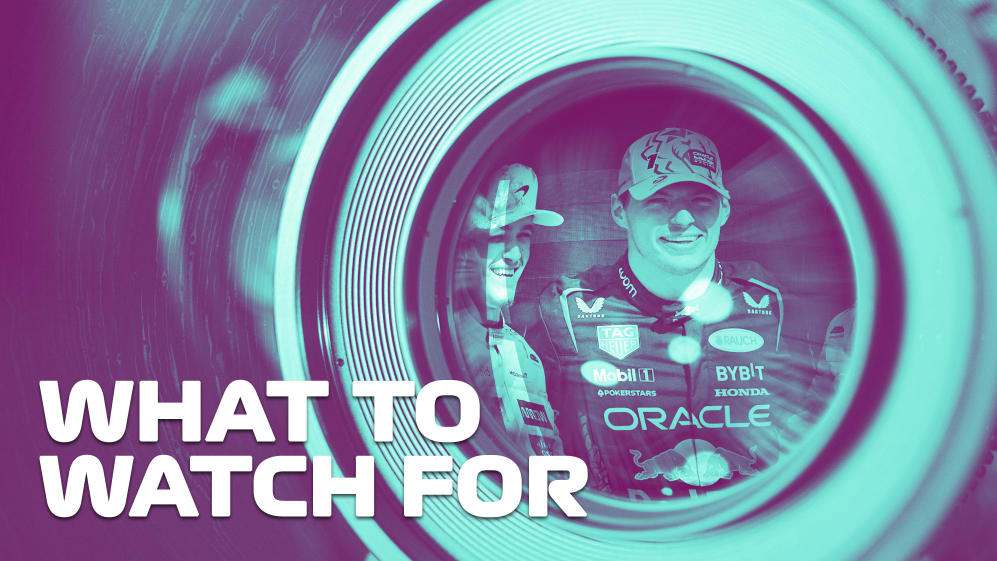 From an unexpected challenger to Max Verstappen to the thrilling fight for best of the rest, and from Sergio Perez needing to fight his way through the field once again to Williams showing ever-improving pace, we highlight some key areas to look out for when the lights go out on race day at Silverstone...
1. McLaren in the mix at the front
Max Verstappen taking pole position was hardly a major surprise, but the fact he had to usurp Lando Norris with his final lap in Q3 certainly was.
READ MORE: Verstappen beats Norris to pole in thrilling wet-dry qualifying at Silverstone
McLaren brought a major upgrade that Norris ran in Austria and he was impressively quick as he finished fourth in that race, but that was a track that he had always been strong at in the past.
So Silverstone was viewed as a more representative display of McLaren's step forward as the upgrade was also ready for Oscar Piastri's car. And after an underwhelming Friday the progress overnight was clear to see.
Norris was quick in all conditions in qualifying and even topped Q1, but his final lap had the home crowd on their feet and cheering as he took provisional pole.
And then Piastri produced an equally impressive time, ending up just over 0.1s off his team-mate and ensuring there will be two McLarens in the top three. For Piastri it is the best qualifying result of his debut season so far, and the race pace shown in Austria suggests McLaren will not be easily overhauled.
2. Ferrari, Mercedes and Aston Martin's battle
The battle for second place behind Verstappen has often been a thrilling aspect of races in recent rounds, and that promises to be the case once again here at Silverstone.
While McLaren grabbed the headlines with their impressive qualifying performance, it was remarkably close as the two Ferraris and Mercedes pair of George Russell and Lewis Hamilton were all within 0.119s of Piastri and a spot in the top three.
READ MORE: Norris hails 'insane' run to P2 in qualifying as team mate Piastri backs him up in McLaren 'rocket ship'
And Aston Martin also had a more encouraging day on Friday than they did on Saturday, so the three teams fighting for second place in the constructors' championship will all be chasing big points on Sunday. For Fernando Alonso that means he will need to make his way forward from ninth on the grid, and Lance Stroll from 12th place.
All three teams will have their eyes on the podium, especially if the conditions are as mixed as they were during qualifying, where even the slightest wheel off-line could prove costly on a greasy track surface after intermittent light rain.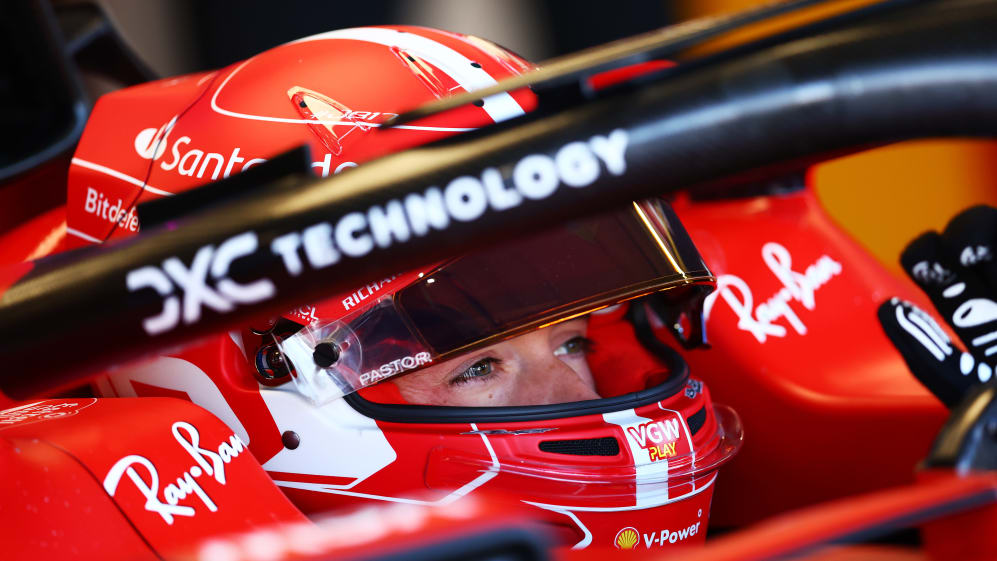 3. Perez from the back – again
How many times am I going to have to write that this season? Perez has been on pole twice this year but his average grid position is now P10 after a run of five consecutive eliminations before Q3.
This weekend Perez was at the front of the queue for the resumption of Q1 after a red flag but had to wait for a long time for the green light so his tyres were far from warm by the time he joined the circuit.
READ MORE: Verstappen delighted to emerge on top in 'crazy' Silverstone qualifying while Perez rues 'terrible' session
In low grip conditions the Mexican struggled to find the lap time he required and slipped down to 16th place, dropping out in the first part of qualifying.
While Perez admits such conditions are his weakness at the moment, his strength is in his race craft and in Austria he impressively climbed through from 15th to finish on the podium. After Valtteri Bottas was excluded from qualifying for failing to provide a full fuel sample, Perez again starts 15th on Sunday – could history repeat itself?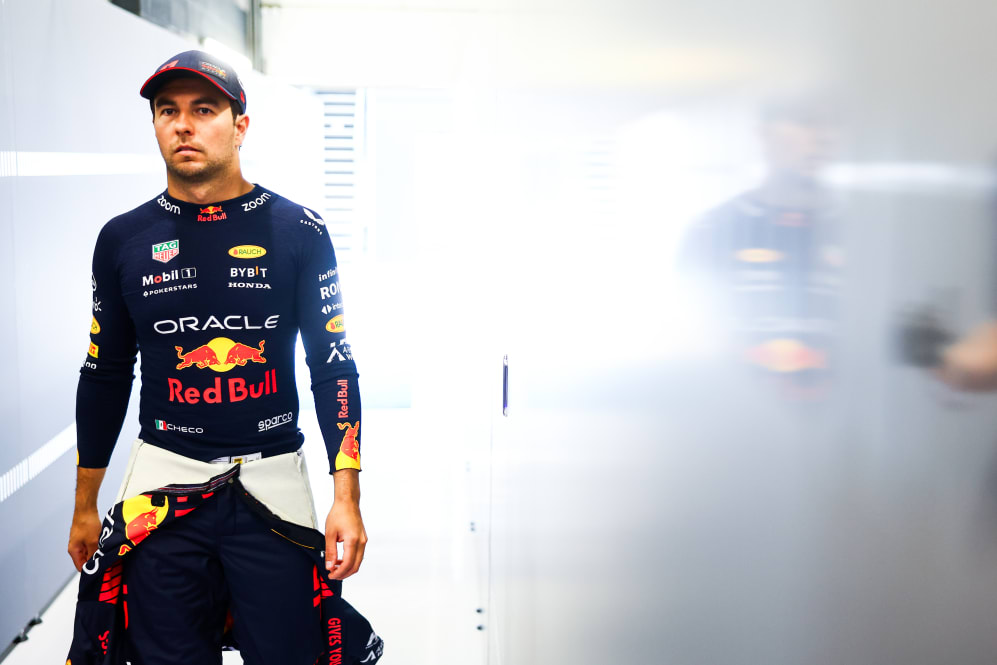 4. The Williams resurgence continues
When I included Alex Albon in this feature in Canada, it was because Williams looked genuinely quick, and he duly delivered with a very impressive seventh place. And then in Austria some of that form carried over so they were too hard to ignore again.
But Silverstone was not expected to be quite as productive for Williams heading into the weekend, and certainly not to the extent that we've seen throughout Friday and Saturday. FP1 ended with Albon a remarkable third in the standings, and to prove it wasn't a fluke he backed it up with the same result in FP2, with team-mate Logan Sargeant joining the party in fifth place.
READ MORE: Check out the special driver helmets and car liveries for the British Grand Prix weekend
In FP3 Albon went one better with the second fastest time before rain hit, and Sargeant once again was up there in seventh, so hopes were heightened ahead of qualifying. While Sergeant couldn't quite get it together in Q2 and dropped out in 14th place, Albon once again advanced to Q3 and secured a place on the fourth row, 0.8s off Verstappen's pole time.
The past two races have shown Williams to have strong race pace that matches their qualifying performance, and while Albon will be looking to hold station at the very least, Sargeant's junior record at Silverstone suggests he could move forward and threaten a first point of his F1 career.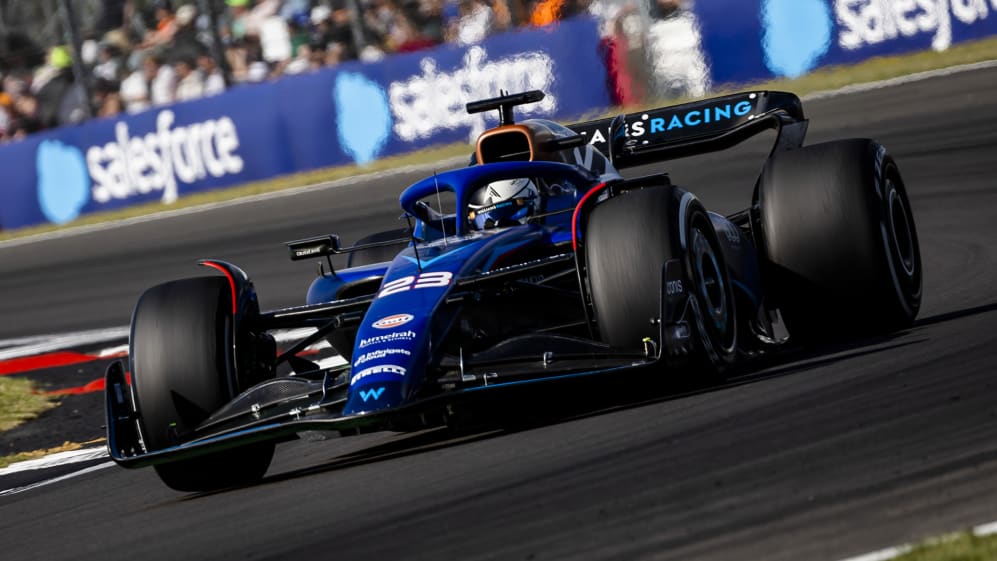 5. The potential for epic battles
The latest generation of F1 cars have provided a clear step forward in terms of close racing, with drivers able to follow each other more closely and the tyres capable of recovering from overheating so they can launch multiple attacks.
Nowhere was that more obvious than at Silverstone a year ago, when multiple teams were fighting with each other right up to the closing stages.
HIGHLIGHTS: Watch the action from a sensational Silverstone qualifying as Verstappen pips the two McLarens
The standout moment was when Perez and Charles Leclerc fought into Vale at the end of the lap, but ended up drifting wide at Club to open the door for Hamilton to sweep past both, much to the delight of the home crowd. The noise was incredible and the battle didn't end there as both Perez and Leclerc made their way back through a few corners later and then Hamilton had to hold off the attentions of both Alonso and Norris behind (see the clip below).
Given how closely matched many of the front-running teams have appeared so far this weekend, there could well be more opportunities to have some thrilling racing.
To read on, sign up to F1 Unlocked for free
You'll unlock this article and get access to:
Live leaderboard data
Epic experiences and rewards
Money-can't-buy competitions