Meet cardboard Seb and Charles! Vettel buys slots in Monza grandstand for Ferrari team members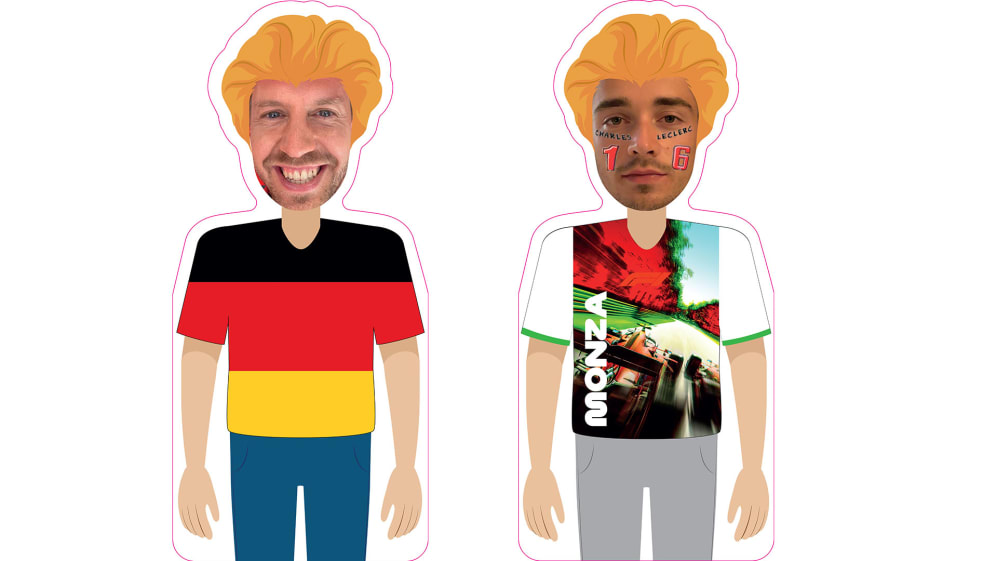 On Thursday evening, as the Monza F1 paddock started to wind down, Sebastian Vettel was busy. His media commitments done for the day, the Ferrari driver grabbed his smartphone, took a selfie – something of a rarity – and then took close-up shots of as many of his team as he could. But why?
The Italian Grand Prix promoters have run a campaign allowing fans to support their F1 idols, despite not being allowed to attend as it's a closed-door event, by creating cardboard cut-outs of themselves which can then be placed in one of the grandstands on the start-finish straight.
The proceeds from the initiative go to charity, supporting Italy's National Institute for Infectious Diseases IRCCS Lazzaro Spallanzani, the IRCCS CA 'GRANDA Ospedale Maggiore Policlinico Foundation and the Brianza Association for the ONLUS Heart which deals with preventing and fighting cardiovascular diseases.
READ MORE: The lesser known Sebastian Vettel – getting to know the man who snubs social media
Vettel decided to get involved, but he wanted to have a little fun with it. So he collated all of the photos – 76 in total – and uploaded them on the Face for Fan site, paying €40 apiece plus an additional personal donation.
The plan is for them to be placed altogether, along with one of Charles Leclerc who did his ahead of the weekend, in the central grandstand ahead of Sunday's race – a mini Tisofi to represent those most passionate of fans who can't be in attendance.
This is not the first time Vettel has made a gesture like this, the German taking photos behind the scenes throughout the year and making a photobook that he then distributes to the team as part of his Christmas gift to them.
Oops! Error retrieving Twitter post