Feature
LONG READ: The lesser known Sebastian Vettel – getting to know the man who snubs social media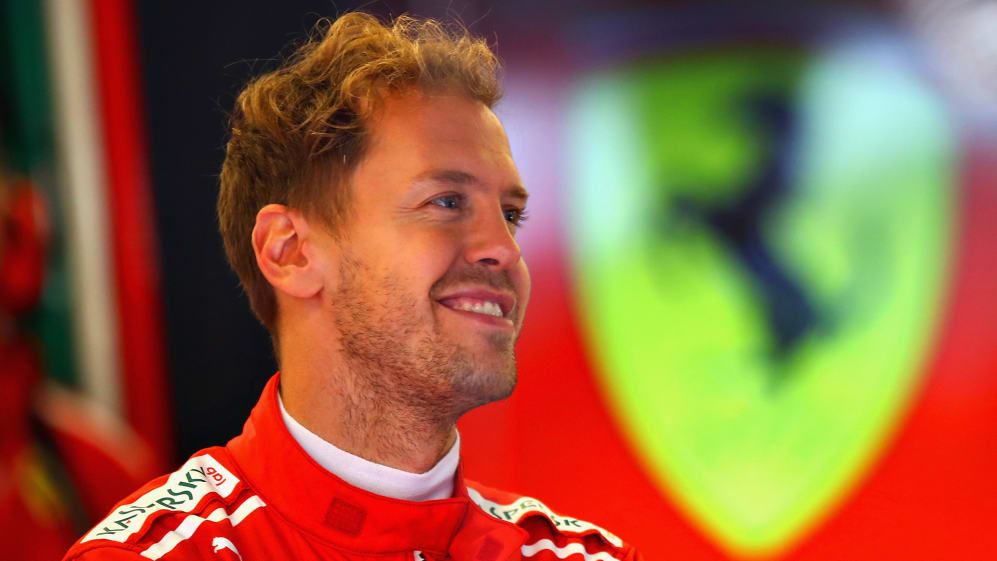 Sebastian Vettel is that rarity in the modern era – a superstar sportsperson who doesn't have a presence on social media. While his peers, including even his famously media-shy former team mate Kimi Raikkonen, offer us a window on their personal lives through Instagram and Twitter, Vettel prefers to keep a low profile. So just what is he like?
In a gap between photoshoots at pre-season testing in Barcelona, I sat down with the German and attempted to find out a little more about what makes him tick, outside of racing. It turned out to be one of the most engaging interviews I've ever done. Vettel tuned in for the duration, never once looking at his watch – even when we ran over time.
READ MORE: DRIVER MARKET: 'Exciting times for me' says Vettel as he continues to weigh up future plans
Great rival Lewis Hamilton is often referred to as a true original. But Sebastian is exactly the same in that sense, his thinking and ideas very different to many of his peers…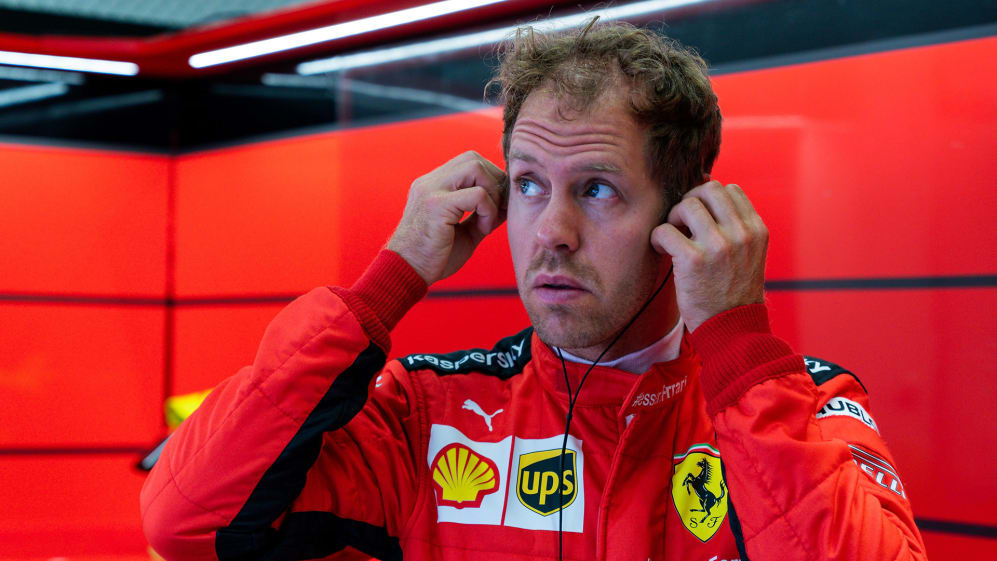 ON HIS LOVE FOR TAKING NOTES
"When you write with a pen, it's like you write it into your head"
Mario Thiessen, who was in charge at BMW when they backed Vettel, previously recalled one of the standout things about the German was that during his Formula BMW days, he would diligently take notes about every session, and would bring them to the next race. Vettel has always been a notetaker, and still is.
"In general I love to take notes," he says. "I take digital notes with an iPad a bit now, but I prefer just pen and paper. When you write with a pen, it's like you write it into your head, you remember it.
READ MORE: Vettel 'knows how to win' says Szafnauer as Racing Point link lingers
"Also, these days, the hardware in the iPad or computer changes so often and while I'm very organised in life, with that stuff, I'm not so organised. So I don't have folders to keep for the next generation of computer/platform, and so a lot of the stuff gets lost. But if I write it down, I'm not going to chuck the notebooks away, I still have notebooks from 2007 and so on. They are useless now, but they are still there. They are all stacked up in a bookshelf."
Vettel is pretty tough on himself. Despite being among the most diligent drivers in F1, he feels like he isn't doing enough. "I should write down a lot more," he says. "It is important to make the time. My idol is [German race and rally legend] Walter Rohrl. He said any lap you didn't write down is a lost lap, a waste, so in his terms, I'm a bit wasteful, but it's impossible to remember everything."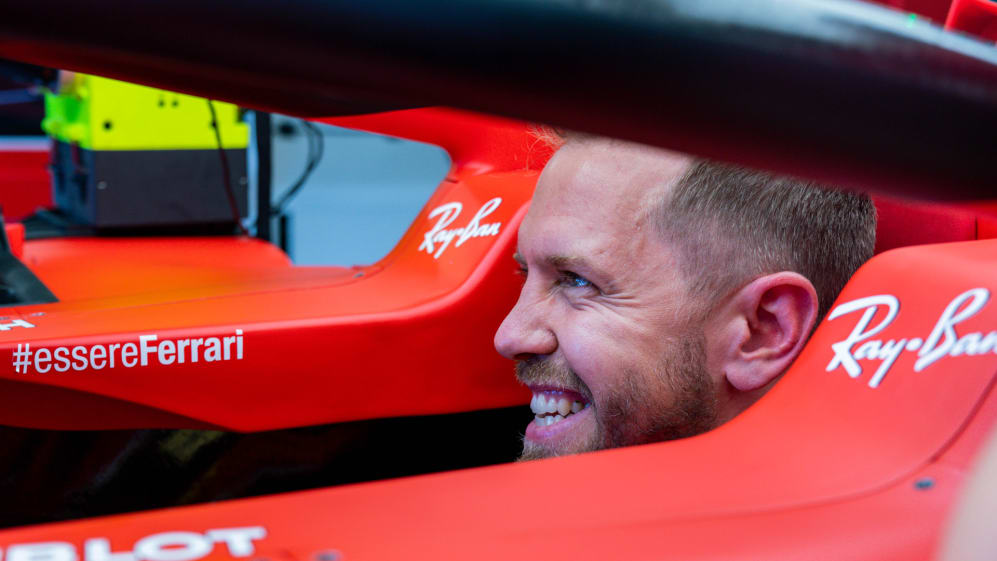 ON HIS LOVE/HATE RELATIONSHIP WITH TECHNOLOGY
"It's designed to give you more time, but it actually does the opposite"
"I'm quite a fan of the written word. I get the whole point of emails but I think the actual letter is very nice, and very personal." Emails, and specifically technology, is a subject that Vettel has a very clear view on. While he realises some technological advances "are great, it has helped us to be so much faster and more efficient" he thinks it's a "fine line".
READ MORE: Midfield move would put Vettel in 'foreign territory', says Ricciardo
By that, he means some has a negative impact. "A lot of the stuff is designed to actually steal your time to get you hooked. It annoys me, so I'm not a fan of that. Ultimately there is no solution, there is only yourself, and your behaviour with the tools you have and the funny thing is that a lot of the stuff is designed to make life simpler and give you more time, but it actually does the opposite, it makes it complicated.
"I use the stuff, and I think some of the stuff is great, but sometimes I wish it didn't exist so there wouldn't be the temptation. So I think it's a fine line. It allows us to do a lot of stuff, so generally it's progressive and happy to go forward - I don't think we should go back to only pen and paper but I just think as a side effect, it speeds up life in areas where it shouldn't and that's not good for us, for the bigger picture, for our stress and our health."
ON MOBILE PHONES
"If it's an emergency, you get hold of people, but nowadays we treat everything as if it is an emergency"
Vettel's friend and former team mate Kimi Raikkonen isn't a fan of phones, particularly text messages – so don't expect a quick reply, if there's a reply at all. His view is if someone has something important to say, they will call. Vettel is in that same camp.
"How many times does your phone ring in a day? Almost never. And it's supposed to be a phone and now it's doing everything else," he says. "What I mean is, if it's an emergency, you get hold of people, but nowadays we treat everything as if it is an emergency, but we actually don't act the same way about it. People send an email and they want a reply straight away, but it's not important. Not all the emails are important."
READ MORE: 5 headline-grabbing rivalries set to dominate the 2020 season
Does he have the latest Apple iPhone, though? "I do. To be honest, the main motivator for that is for the camera. I tried to go back to digital camera because I hated the fact you could do everything with your phone. I would say the coolest thing about the phone is maps. I really love directions and stuff like this. And then the pictures, which allows you to capture a moment, especially with kids and so on. I think that's great. It's also very small. I went back to a digital camera, but it's quite clumsy to have in your pocket."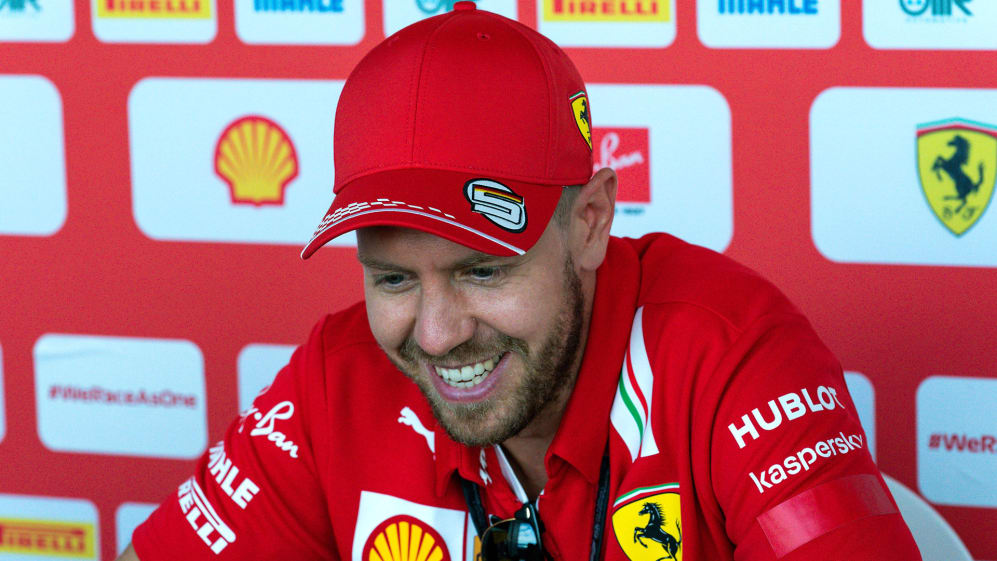 ON WHY HE'S NOT ON SOCIAL MEDIA
"I have never tried it so I'm not missing it"
Vettel is the only driver on the grid who doesn't have a social media presence. And that extends to not even having the apps to follow other people. The various platforms are of no interest to him. "I'm not big on apps, so I don't have lots of apps on phone," he says. "I don't do social media and also don't do the social media apps, so I am not following other people.
WATCH: How F1's biggest stars made their names – the top-10 breakthrough moments in F1
"I never tried it and I think it's a good thing because a lot of people tell me they can't get away from it. I have never tried it so I'm not missing it. I've seen how it works with other people roughly and as far as I can tell, it's done in a way that obviously you're addicted. So yeah. Not for me."
ON HIS LOVE OF READING
"I have to finish it, because otherwise I feel guilty"
Vettel admits that he watches Netflix, but not that often. If he gets time, he prefers to read – and by this he means physical books or newspapers rather than the e-version.
"I'm a big fan of Sunday newspapers," he says. "I don't read news online, more newspaper. A lot of the news nowadays are just headlines, there's actually no content. Nothing against the journalists behind it, but it's mostly the headline, then it's repeating the headline, but actually no new information in the article. That's why Sunday newspapers or certain magazines are good - you know they have to do proper research."
READ MORE: 'There was never an offer on the table' – Vettel confirms there were no talks on a new Ferrari deal
"I read about all sorts, I don't like one particular subject. It's more about the people I find interesting. If this guy looks funny, I read the article. Of course the headline grabs you as well and then you read. But once I've started, I have to finish it. I have to finish the article, even if it bores me and it's stupid. I always hope it gets better, so I have to finish it, because otherwise I'd feel guilty. I shouldn't – that I haven't read the whole thing. I can't judge until I've read everything."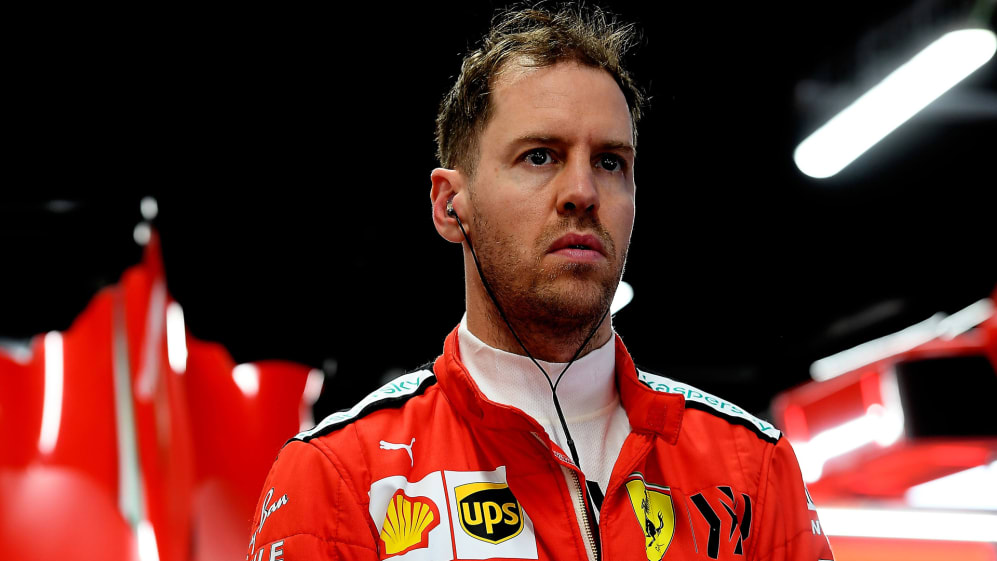 ON HIS CHANGING ATTITUDE TO FOOD
"When I was young, I just accepted it as fuel"
The aroma of a fresh batch of pancakes, ones with large chunks of locally sourced apples, swept through Sebastian Vettel's Swiss home during lockdown. The four-time world champion admits he sticks to simple stuff when he's in the kitchen and pancakes using his mother's recipe – "she used to make them in a particular way" - is one of his specialities.
READ MORE: Uncovering the mental tools drivers like Vettel and Leclerc use to win in F1
Vettel admits his outlook on food has changed as he's grown up. "When I was young, I just accepted it as fuel," he says. "Being a sportsman, you get the fact it literally becomes fuel, you fuel your body to perform blah blah blah, so you try to get the best mix to enhance your performance and have a positive impact on your health.
"But going even further, I think there is more dynamics around this, as to where does the food come from? To become aware of what you're eating, not just which ingredients, how many calories and what it does to my body, but where does it come from? How was it grown? How was the animal grown/treated?
"That I find is not yet present enough in our society, and should be. Now it's completely left to the consumer in a way. But I think there should be some way of organising where you take the responsibility a bit away from the consumer, and equally the consumer should be educated more, awareness should be improved so you can make better decision in a big picture."
WATCH: Top 10 wet weather drives in F1
Travelling makes trying to source food the right way difficult – "travelling is the bitch really, as you don't always have time to look behind the scenes" – but when he's home, which is in an area of Switzerland where he's surrounded by local farmers, he makes the effort.
"I go to meet them, and see what they do," he says. "I want to first-hand convince myself, not that I'm super sceptical with everything, but you're more at peace with yourself. If you have seen it, if you see how it works, and if you've spoken to the guy, and you think generally it stacks up, you can make a judgement."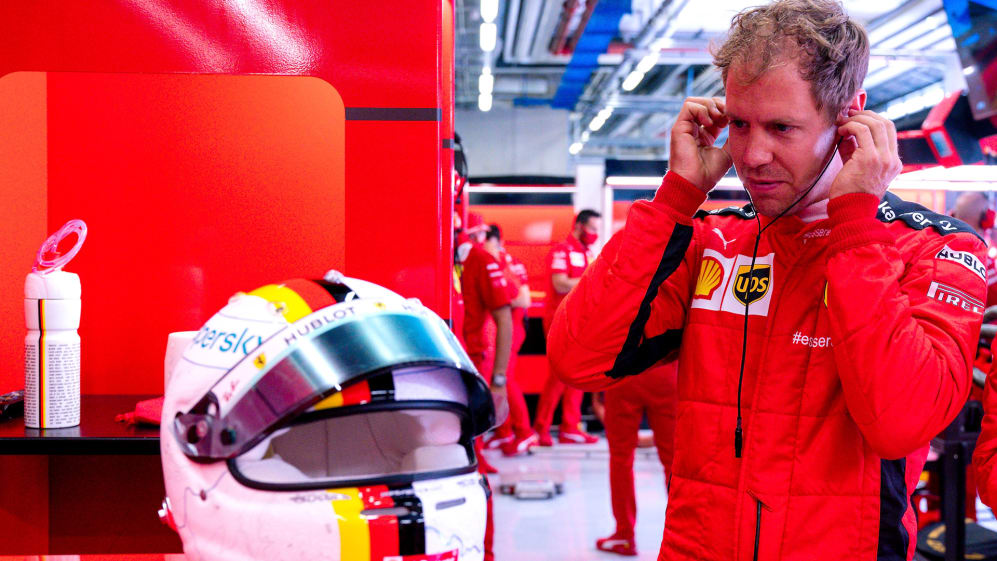 ONE OF A KIND
It's this attention to detail that has helped focus Vettel's mind on the F1 challenge and has seen him amass 53 Grand Prix victories, 120 podiums and four world championships. He hasn't simply scratched the surface, but instead dug deep into the sport he wants to conquer.
It's why he's among the last to leave a circuit, so deep in conversation is he with the engineers. It's why he asks so many questions of his Team Principals and lead engineers about the intricacies of his racing car or the minute detail of the strategy plans they have.
READ MORE: ALTERNATIVE HISTORIES - What if Hamilton hadn't joined Mercedes?
He wants to be across it all, as his hero Michael Schumacher was, so that he has the best chance of winning. Will he be on the grid next year? We are yet to find out – the decision, it seems, lies with him.
But if he does go, F1 will undoubtedly be losing a unique character from the paddock.