Mercedes admit overhauling Ferrari for P2 in the constructors' will be 'a tremendous ask'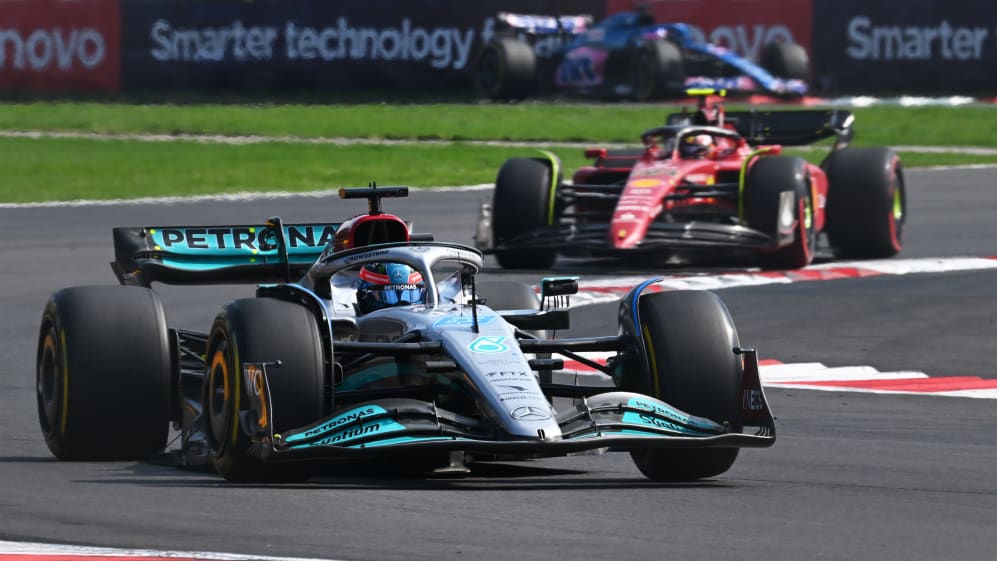 Mercedes' strategy chief James Vowles has played down Mercedes' chances of eclipsing Ferrari in the constructors' championship, despite the Silver Arrows' competitive showing in Mexico City.
Last time out, Lewis Hamilton and George Russell were in pole contention until Q3 in Mexico City, while the pair also fought for the podium, with Hamilton eventually finishing P2 and Russell P4 as Max Verstappen dominated and Sergio Perez rose to P3 at home.
Heading to Sao Paulo, Mercedes are 40 points behind Ferrari in the chase for P2 in the championship – and Motorsport Strategy Director James Vowles gave a frank assessment of their chances.
READ MORE: Could Mercedes have beaten Verstappen in Mexico City with bolder calls from the pit wall?
"We are here to finish second in the championship," said Vowles in the team's latest Race Debrief video, "and every single race that we can start pulling that points gap down is a success. In Mexico we took just 13 points out of them, so there are still 40 left to go with two races; fortunately, one of those is a Sprint race. I think we have a package now, unlike the beginning of the season or the mid-season, that can really bring the fight to them.
"But 40 points is a tremendous ask – it will need us really having everything perfect, everything right – and Ferrari perhaps to give us opportunities to open the door for us to pick up second. What I can tell you is that we are not giving up until the chequered flag in Abu Dhabi."
Mexico City's high altitude and thinner air perhaps dampened Mercedes' deficit to the top-two teams as Vowles admitted that he had expected Ferrari "to be closer than they were in Mexico". The strategy chief added that, in his opinion, Ferrari still hold the advantage going into the final two rounds of the season.
"Ferrari won't be that far back and away from us as they were in Mexico," he said. "They will be closer in Brazil and Abu Dhabi and it will be a very close fight between our two teams… Relative to Red Bull they still hold the edge [compared] to us. I don't think it is quite the three-tenths they [Red Bull] outqualified us by, but it will be a few tenths across the next few races."
POWER RANKINGS: Who tops the charts after the Mexico City Grand Prix?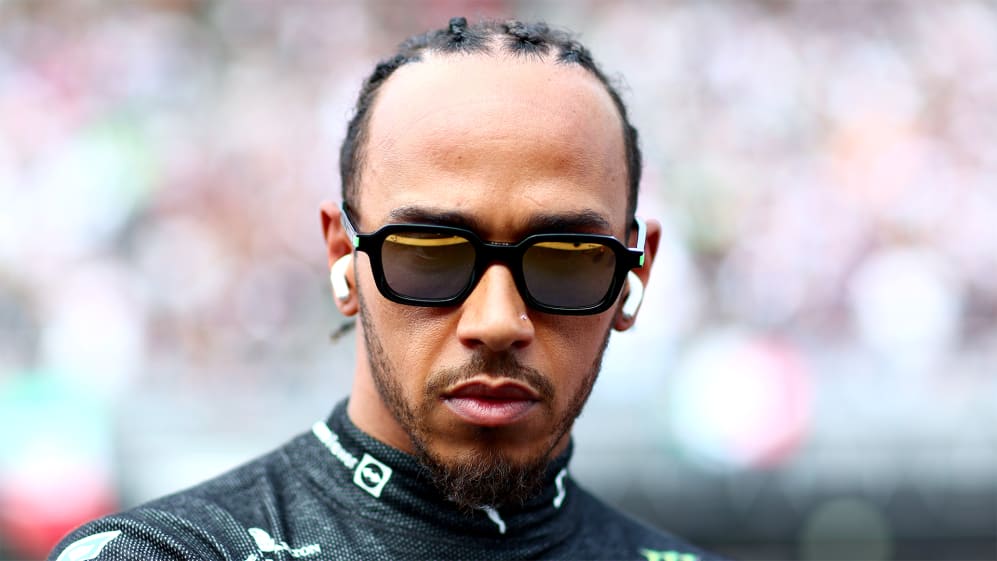 Vowles concluded that Mercedes are still on the edge of fighting for their first victory of the season.
READ MORE: How does the F1 Sprint work? The format explained for 2022
"We are getting closer and closer, compared to where we were at the beginning of the season where, at times, we were struggling to get out of Q1 or into Q3 to where we are now, which is we are within a whisker of fighting for our first win.
"We have moved forward. In Brazil, it's a track that both of our drivers have typically gone well at and it is a Sprint race where we can pick up more points. And when you have a car within a few tenths of your competition, you can make things happen."