Mercedes-AMG High Performance Powertrains awarded prestigious Dewar Trophy for Project ONE hypercar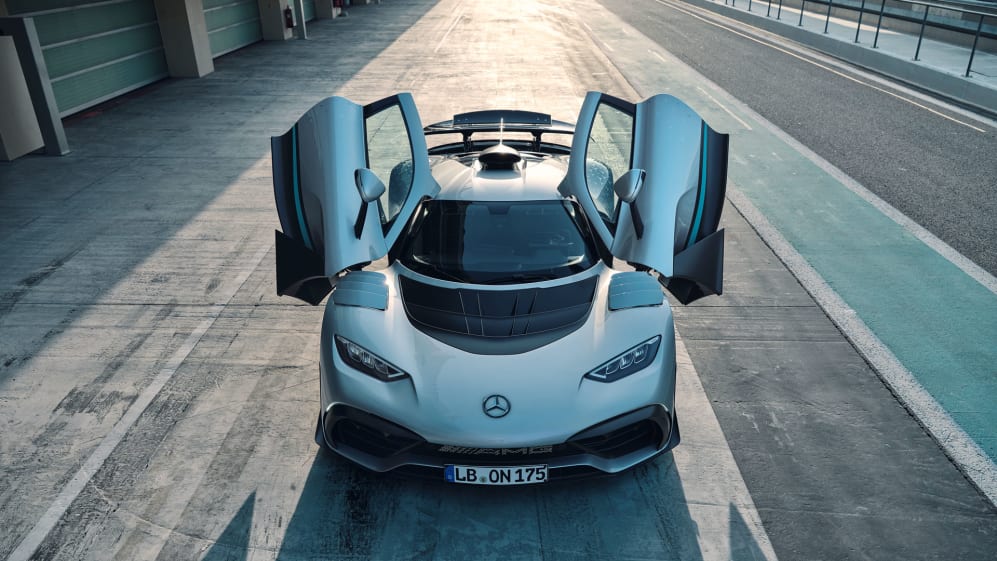 Mercedes-AMG High Performance Powertrains have been awarded the prestigious Dewar Trophy by the Royal Automobile Club for the implementation of their Formula 1 powertrain in the Mercedes-AMG Project ONE hypercar.
Since 1957, the Dewar Trophy has been awarded for an "outstanding British technical achievement in the automotive field during the preceding year". Previous winners include Keith Duckworth, for the revolutionary Cosworth DFV Formula 1 engine, and Mercedes HPP themselves for their Kinetic Energy Recovery System in 2009 – and their F1 championship-winning PU106A hybrid power unit in 2014.
Net Zero Carbon: How Formula 1 is going to meet this ambitious target by 2030
This year, Mercedes HPP have won the Dewar Trophy for bringing F1 technology to the road, as their marque's ONE hypercar is powered by an F1-derived 1.6-litre turbocharged petrol engine with four electric motors and an 800-volt battery with a quoted power output of 1,048 horsepower.
Along with a Drag Reduction System (DRS), the hypercar also features active aerodynamics, adaptive suspension, a carbon monocoque and a high-tech transmission.
"Receiving the Royal Automobile Club's Dewar Trophy is a tremendous honour for everyone involved in developing the Mercedes-AMG ONE," said Mercedes-AMG HPP's Advanced Technology Director, Adam Allsopp.
WATCH: F1 explained – What is the Coanda effect?
"Giving owners the opportunity to get a little taste of what has helped make the Mercedes-AMG PETRONAS F1 Team so successful in Formula 1 during the hybrid era, and making it road legal without losing that Formula 1 DNA was a huge challenge, but one that we fully embraced. We're very excited to have made it a reality."
The Dewar Technical Committee's chairman, Ben Cussons, said: "Presenting the Dewar Trophy to Mercedes-AMG High Performance Powertrains was a unanimous decision. Bringing the AMG ONE to production is a remarkable achievement, and with the power units being made in Northamptonshire and the cars being assembled in Coventry – a city with a rich motoring heritage – it's a great story for British engineering."