Mercedes announce F3 racer Frederik Vesti as latest recruit for junior driver programme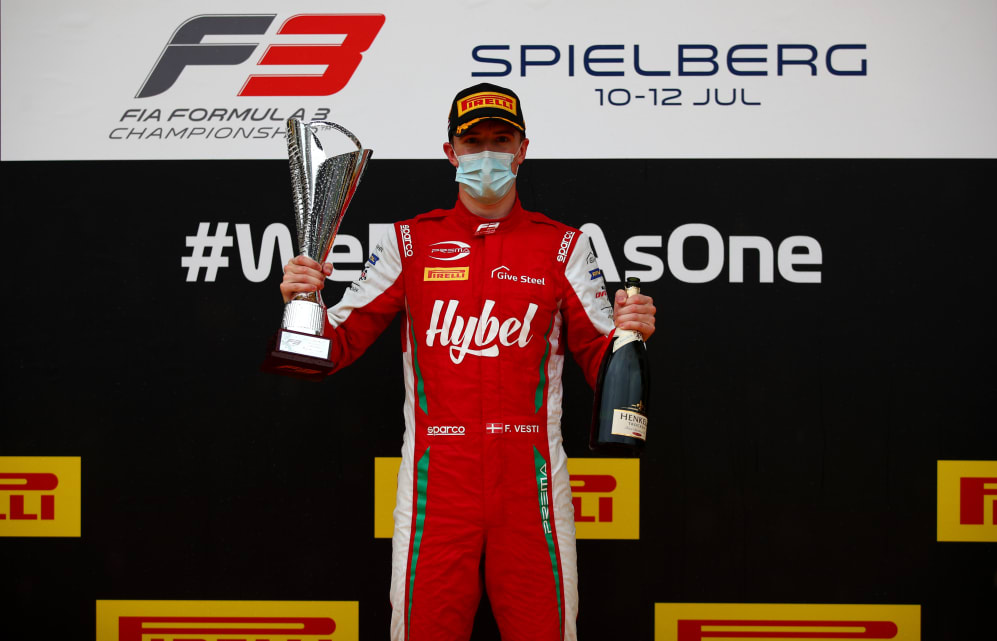 2020 Formula 3 title contender Frederik Vesti has been announced as Mercedes' first junior team recruit in over a year, while it has also been confirmed that he will switch from 2020 Champions PREMA to French side ART Grand Prix for his second F3 season.
The Danish racer becomes just the fifth member of the Mercedes driver programme, joining current Formula 1 driver George Russell, as well as Andrea Kimi Antonelli, Paul Aron and Alex Powell.
Vesti ended his rookie season of F3 in superb form, taking two wins and a podium in the final three rounds of the campaign with PREMA, falling just short of eventual champion Oscar Piastri.
WATCH: Oscar Piastri relives his 2020 F3 title glory at Mugello
Finishing 17.5 points off the Australian, Vesti settled for fourth overall with four podiums and three wins in total.
The 19-year-old first rose to fame in the 2019 Formula Regional European Championship, taking 13 wins and 20 podiums from just 24 races to win the title.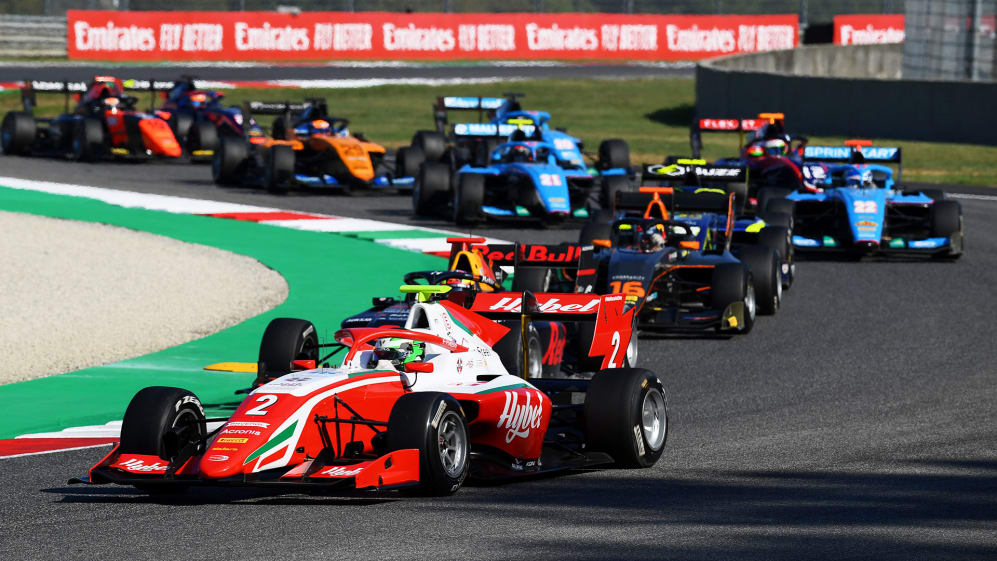 "I've dreamed of being a Mercedes junior and worked so hard for it, for so many years and that motivation has lifted me every single day," Vesti said, on joining the junior team. "To now be working with Mercedes, the best team in the world, is a massive boost for my career and I am really looking forward to building a powerful relationship in the future.
"I admire Mercedes so much for their mentality and their hard-working attitude, which has helped them become so successful. They choose their junior drivers very carefully, so I am really excited to be part of the programme, working with them and developing as a driver. Thank you to Toto [Wolff, Team Principal] and the team for their trust in me and my future."
READ MORE: Red Bull announce F2 and F3 seats for junior drivers, with Daruvala set to stay with Carlin for 2021
And on his switch to a new F3 team for 2021 he added: "I am changing to ART, to evolve further as a driver and learn to work within a new environment. I'm convinced that will take me one step closer to my goal, which is to reach Formula 1. The collaboration between ART, Mercedes and me, is the beginning of an incredibly exciting journey for me.
"The thing I find most interesting about ART, is their incredible success with young drivers. ART is a tough team in the most positive sense, and they focus a lot on data and my development as a driver. What I look forward to the most is starting the teamwork and learn from skilled people that I trust will take me to my limit."