Mercedes' Bahrain result 'extraordinary', says Russell – but team still 'a long way behind rivals'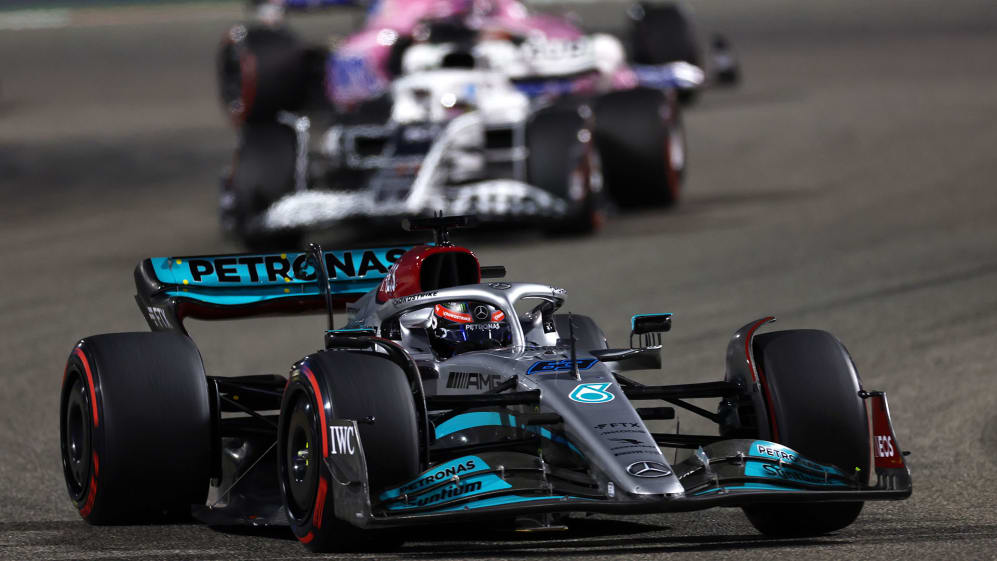 Bahrain was the location of George Russell's last race in a Mercedes, but the opening race of the 2022 season could not have been more of a contrast to his unlikely debut for the Silver Arrows, where poor luck robbed him of what would have been a famous win. Fast forward 18 months, and he is now a full-time Mercedes driver – but this time around, the car is in a very different place to that fateful night in Sakhir, where it was the class of the field.
The issues Mercedes have had with porpoising during pre-season testing have been well documented, and the team admitted after qualifying that they were the third best car. That fact, coupled with a too-vigorous out-lap from Russell on his last run in Q3, saw the Englishman qualify ninth, with no guarantee of how the W13 would hold up in race conditions.
But a decent start for Russell saw him gain a couple of places and from there he was able to tail his team mate for much of the race, inheriting further positions after the double DNF for the Red Bulls. Finishing fourth was beyond his pre-race expectations, and Russell was keen to take the positives.
READ MORE: Why Bahrain's unique layout was always going to make it hard for Verstappen to topple Leclerc
"I made a good start, made up two positions on Lap 1, felt comfortable in the car but we know where we're at at the moment," he said afterwards. "To be honest we probably didn't get the balance quite right but that isn't the main limitation as well, we've got this overarching issue with the bouncing and I think to come away with a P3 and a P4 for the team is extraordinary."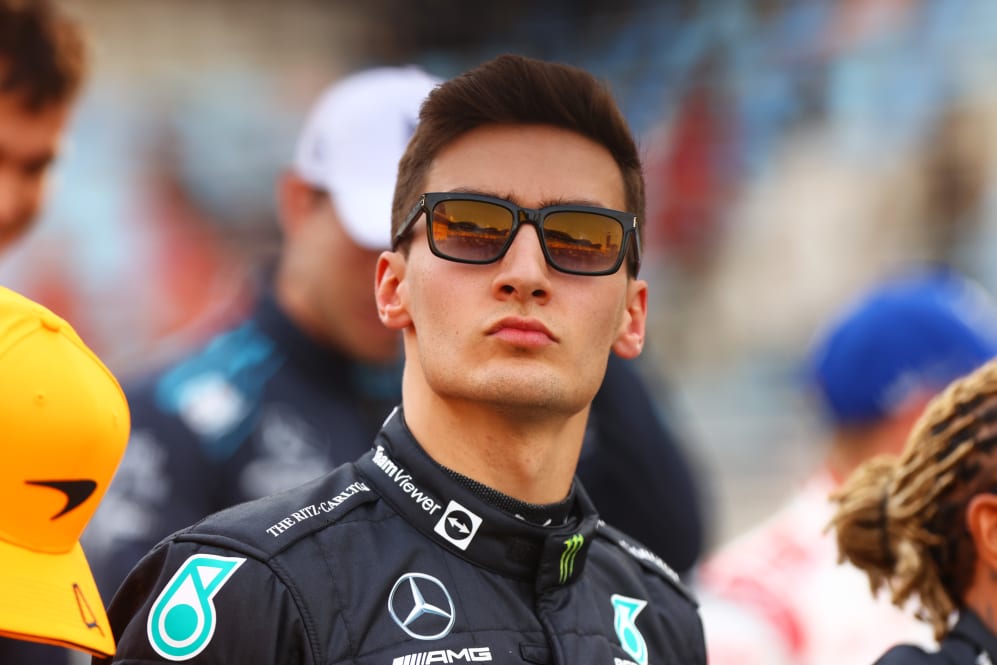 Championship campaigns have often been built on much weaker starts than Mercedes ultimately managed in Bahrain, but the big question for many in the paddock is how long will it take for the team to get on top of their issues and start extracting pace from that slim-lined W13? And it isn't a question that Russell can answer just yet.
"I think we need to be pleased coming home P3 and P4 knowing there is a huge amount of performance there. But we've got to be realistic and recognise we are a long way behind our rivals, so we know there's more to come but they are a real step ahead of us."
READ MORE: 6 Winners and 5 Losers of the 2022 Bahrain Grand Prix – Who shone under the lights in Sakhir?
The good news for Mercedes is that while they were seven tenths of a second off the pace in qualifying, they closed that gap to the likes of Ferrari in the race – while they'll get a chance to see how the W13 fares at the sinuous Jeddah Corniche Circuit this weekend.