Feature
6 Winners and 5 Losers of the 2022 Bahrain Grand Prix – Who shone under the lights in Sakhir?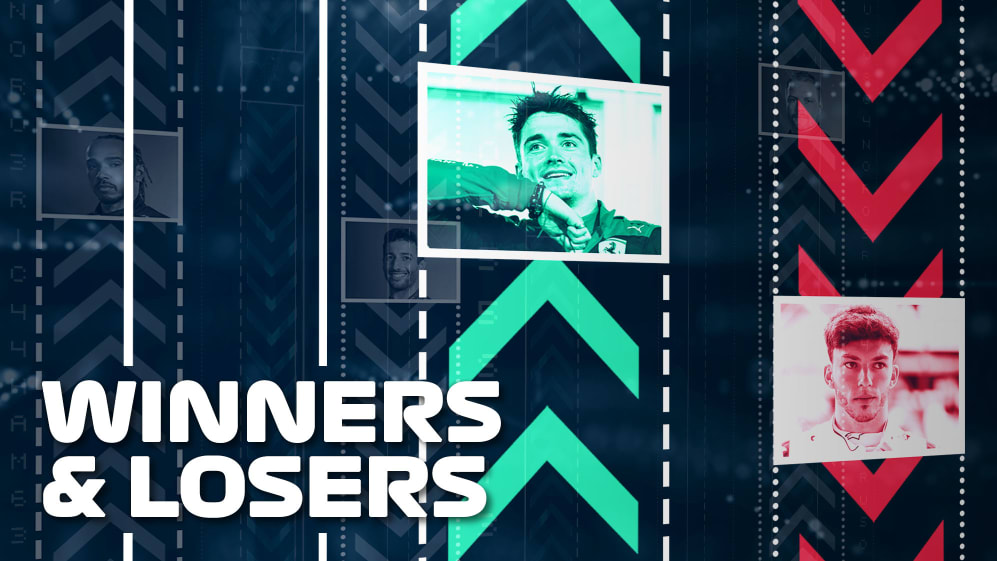 The Bahrain Grand Prix delivered a plethora of stories – many of them feelgood but others telling a tale of woe. We've picked out six winners and five losers from the season opener in Sakhir.
Winner: Charles Leclerc
When I chatted to Charles Leclerc on Thursday afternoon for our F1 TV pre-race show, the Monegasque said "it's time for us [Ferrari] to be back at the top". And that's exactly what the 24-year-old delivered in Bahrain.
His lap for pole was one of his best ever and the way he controlled the Grand Prix, fearlessly fighting defending world champion Max Verstappen and coming out on top, was a reminder – not that it was needed – that he is world champion material himself.
READ MORE: Leclerc hails 'perfect start' for Ferrari after 'tricky' fight with Verstappen in Bahrain
He's the first Monegasque to lead the drivers' World Championship and this was his first win since the 2019 Italian Grand Prix. There is a long way to go this season – but Leclerc has got off to the best possible start.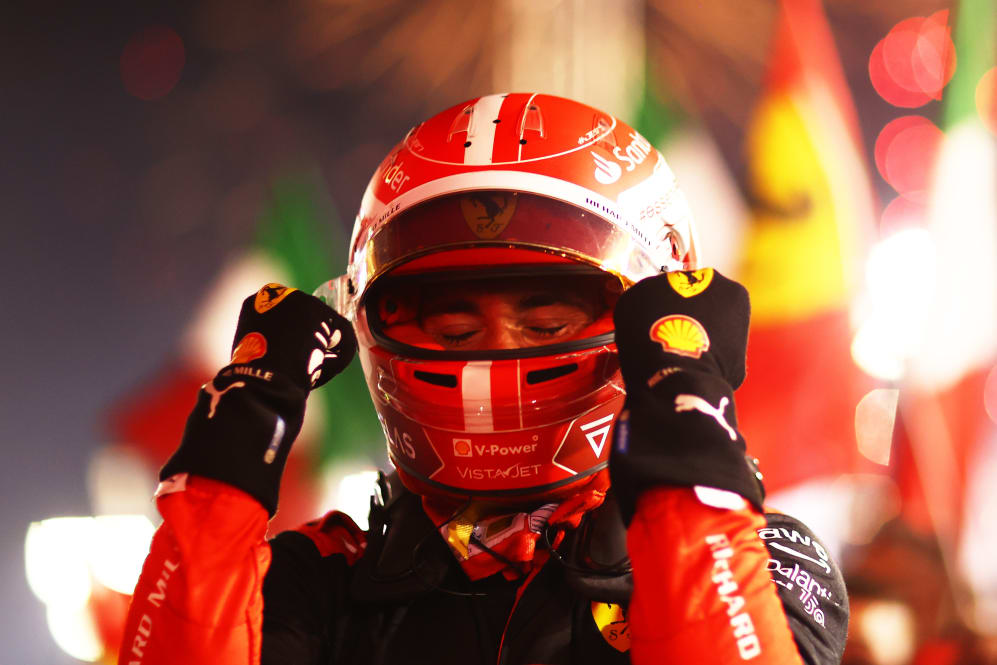 Losers: Red Bull
Red Bull were heavy favourites for this weekend after impressing in Bahrain testing – and while they were outgunned by Ferrari for pole and the victory, they looked on course to finish second and fourth for a healthy haul of points to kickstart the year.
But it all unravelled in the final few laps with Verstappen retiring with what boss Christian Horner said was a fuel system issue. That had come after Verstappen had to back off after cooking the brakes in attacking Leclerc and then lost performance with a steering issue.
READ MORE: 'Brutal' double Red Bull retirement 'extremely painful' says Verstappen, as team reveal cause of Bahrain issues
The other Red Bull of Sergio Perez was set for a podium following Verstappen's retirement but spun at Turn 1 on the final lap. Horner said the Mexican had encountered the same fuel system problem. It meant neither Red Bull saw the chequered flag for the first time since Austria 2020.
Winner: 2022 F1 car
The new generation 2022-spec Formula 1 car has been years in the making – and while we only have a sample of one race with which to judge it, the early signs are positive.
Throughout testing, drivers said it was easier to follow – and we saw in the race that cars could stay within one second of the car in front without suffering too much understeer or oversteer.
That enabled some beautiful fights, headlined by the two-lap ding-dong between Verstappen and Leclerc, which saw four overtakes in total. Let's hope for more of the same as the season progresses.
READ MORE: What the teams said – Race day in Bahrain
Losers: McLaren
McLaren anticipated a difficult weekend in Bahrain after front axle issues in testing the week before, but they didn't expect their performance to be as bad as it turned out to be.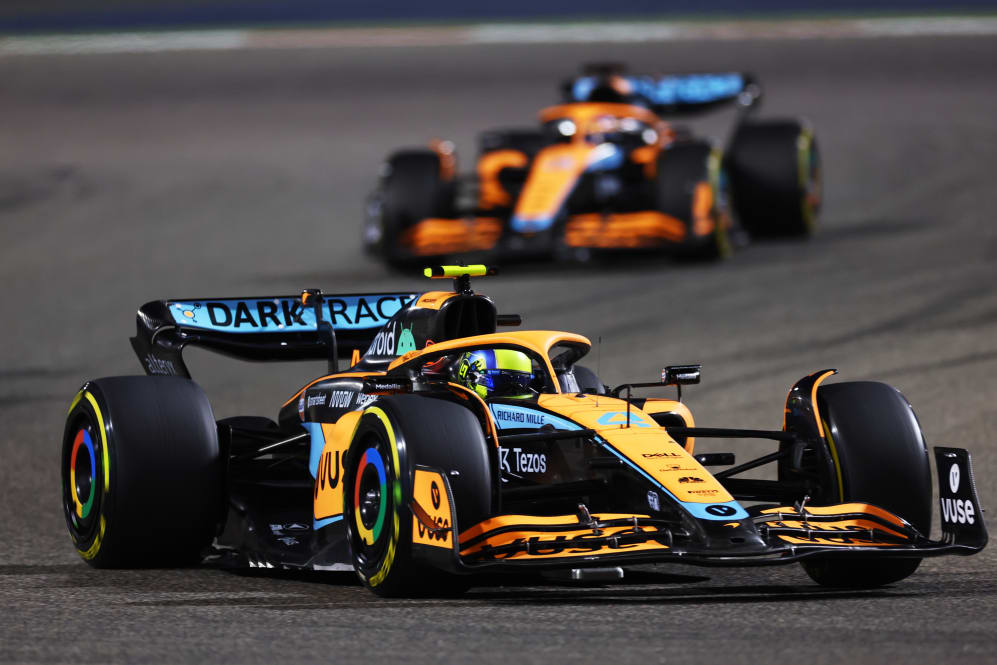 Neither Lando Norris or Daniel Ricciardo, the latter having missed Bahrain testing after a positive Covid-19 result, came close to reaching Q3 and in the race, having started on the medium tyres, they went nowhere and ultimately ended up 15th and 14th respectively.
That's McLaren's first non-scoring race since last year's Hungarian Grand Prix and leaves them with a mountain to climb to recapture the fine form of the last three years.
HIGHLIGHTS: All the action from the season-opening Bahrain Grand Prix
Winner: Kevin Magnussen
Kevin Magnussen had just over a week to prepare for his shock returning to Formula 1 with his former team Haas – but you wouldn't know it, so seamlessly did he ease back in.
The Dane made good use of a revitalised Haas team who have delivered a car – the VF-22 – that appears capable of scoring points regularly. He made it into the top 10 shootout and qualified P7, giving Haas their first Q3 appearance since Brazil 2019.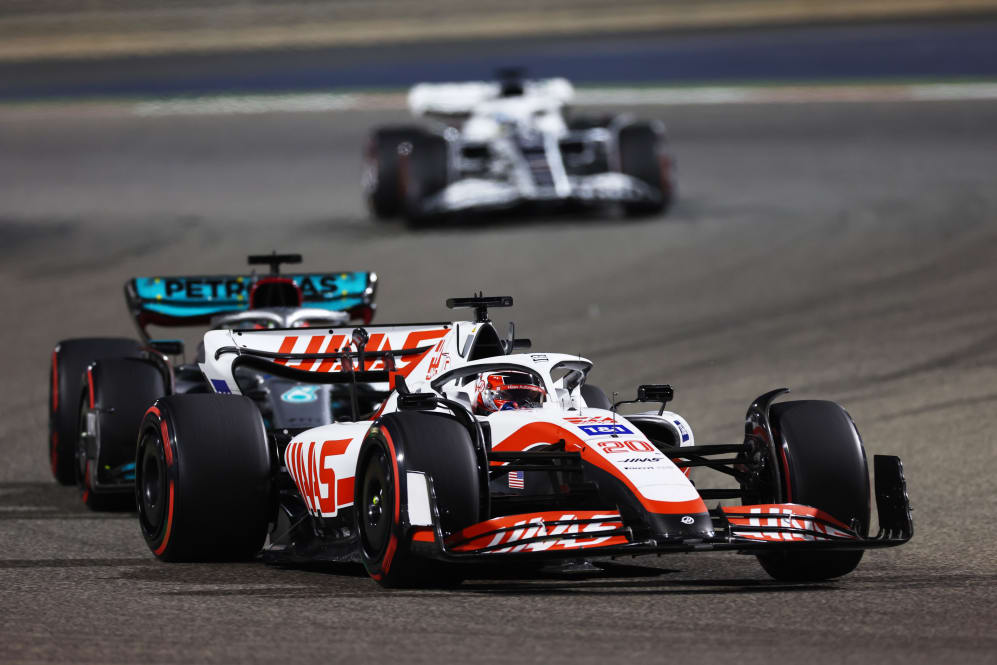 He then converted that into P5 on Sunday, helped in part by the double Red Bull retirement, to give Haas their fifth-ever top five finish and 10 points, which is more than they've scored in the last two years combined.
Loser: Pierre Gasly
AlphaTauri struggled to unlock the potential of the AT03 through testing and into the Grand Prix weekend. But Pierre Gasly pulled out a cracker of a lap to sneak into Q3 and then showed better race pace, which the Frenchman admitted was a surprise, to sit comfortably in P8.
But with 12 laps to go, the rear of the car caught fire and it was game over. The team are still investigating what the problem was.
WATCH: Gasly endures a fiery end to his Bahrain Grand Prix
Though frustrating, Gasly took plenty of heart from the pace of the car in race trim – and his ability to make progress through the field with passes on the likes of Fernando Alonso and Magnussen – while team mate Yuki Tsunoda took eighth to ensure the team didn't leave Bahrain empty-handed.
Winner: Alfa Romeo
Having started pre-season on the back foot with a series of little glitches and gremlins, Alfa Romeo have come back fighting. Armed with what appears to be a class-leading Ferrari power unit and a very refined chassis, Valtteri Bottas followed up a fine sixth in qualifying with the same result in the race.
He made hard work of it, mind, dropping out of the top 10 on Lap 1 after suffering a lot of wheelspin. But he fought back valiantly, pulling off a string of passes to give the team their best result since 2019.
With Zhou Guanyu having made Q2 on his debut and then fighting his way into the top 10 to score a point, this was a very productive first race for Alfa Romeo, who scored more points from one race than they managed in the entire 2020 season.
READ MORE: 'The craziness continues!' – Magnussen ecstatic with P5 on F1 return
Loser: Aston Martin
During the Bahrain Grand Prix weekend, Aston Martin said porpoising was costing them between 0.5-0.7s per lap. With such a loss of time, getting out of Q1 was always going to be challenging.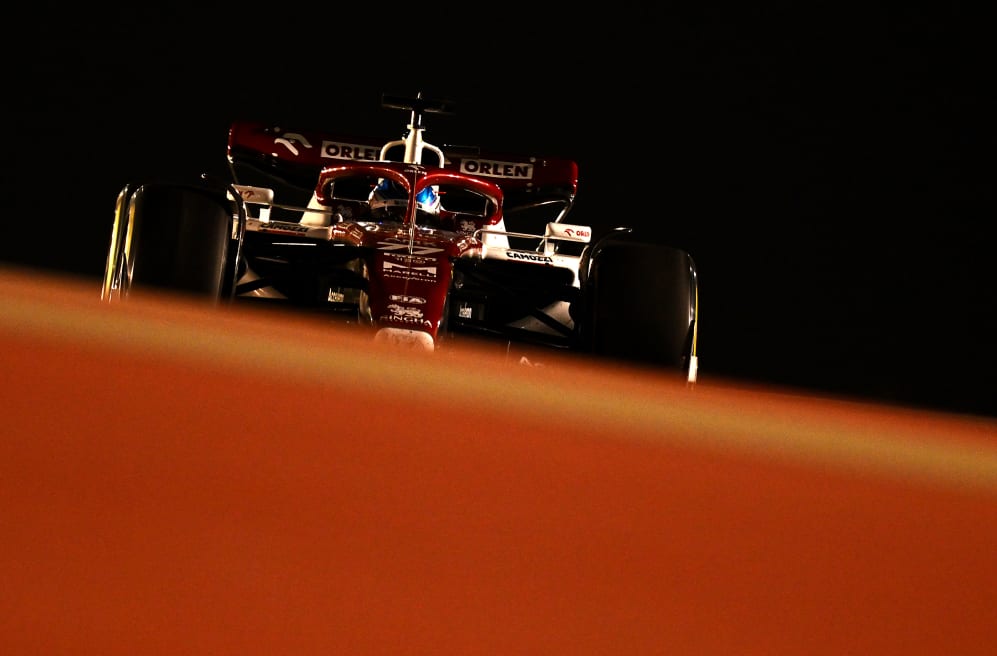 Their race performance was marginally better, but 12th and 17th simply isn't good enough for a team that have had a surge in resources, and pointedly loftier ambitions as a result.
Nico Hulkenberg did a very solid job after being parachuted in late on following Sebastian Vettel's positive Covid-19 test – and the team did at least get both cars to the finish to give them more data about the new car and tyres.
Winners: Mercedes
Mercedes enter this season struggling to unlock the potential of their W13 and suffering more than anyone else with the phenomenon of porpoising.
READ MORE: Hamilton calls Bahrain podium 'pretty remarkable' after troubled start to 2022 for Mercedes
So they were pleasantly surprised to be leaving Bahrain having finished P3 and P4 with Lewis Hamilton and George Russell – though they accept that result is flattered by Red Bull's double retirement late on.
Hamilton now leads Verstappen by a greater margin (15 points) than at any time during the entire 2021 season. It's a long way to go, and Mercedes have so much to do to fight for pole and victory – but to be in contention, you need to score well on your bad days, and the Silver Arrows did just that.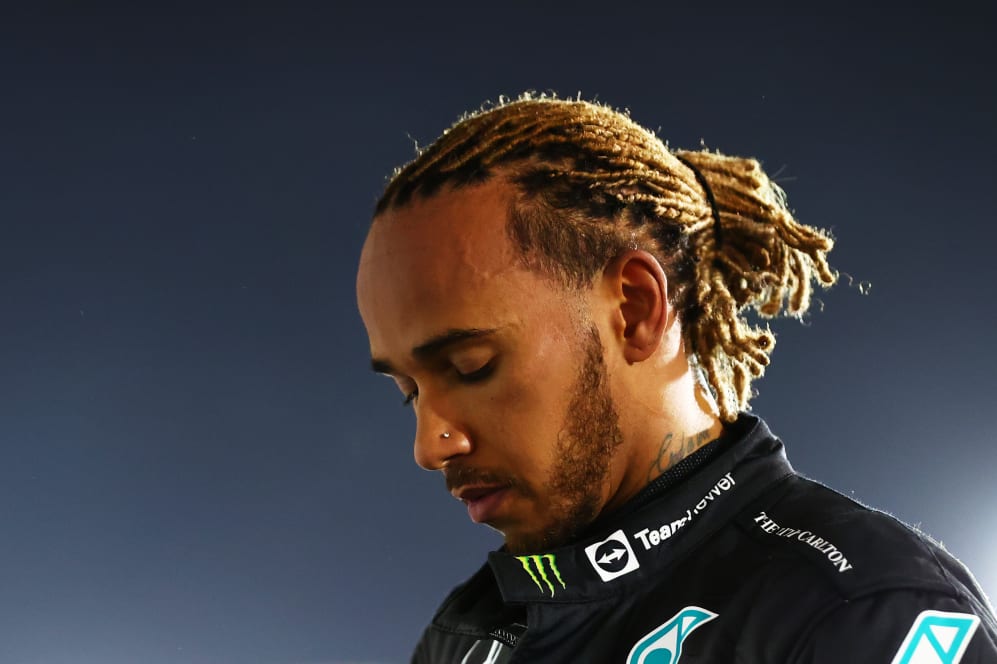 Loser: Nicholas Latifi
Nicholas Latifi was in a world of pain all weekend in Bahrain, the Canadian struggling significantly more than new team mate Alex Albon to get the new 18-inch tyres into the right window.
That meant he was not close to escaping Q1 and subsequently in the race, he said he struggled for overall grip and tyre degradation which culminated in a frustrating lack of pace.
His team mate Alex Albon did make it into Q2 and was as high as 11th after a sensational start, but the lack of pace in the car meant he couldn't hang on. Plenty of work to do, then, for Williams ahead of the next race in Jeddah.
Winners: Ferrari
Ferrari have looked good throughout pre-season but they refused to let themselves get carried away. However, from Friday practice, it was clear they had a car capable of fighting at the sharp end – and Leclerc delivered on that potential with pole, as Carlos Sainz settled into P3.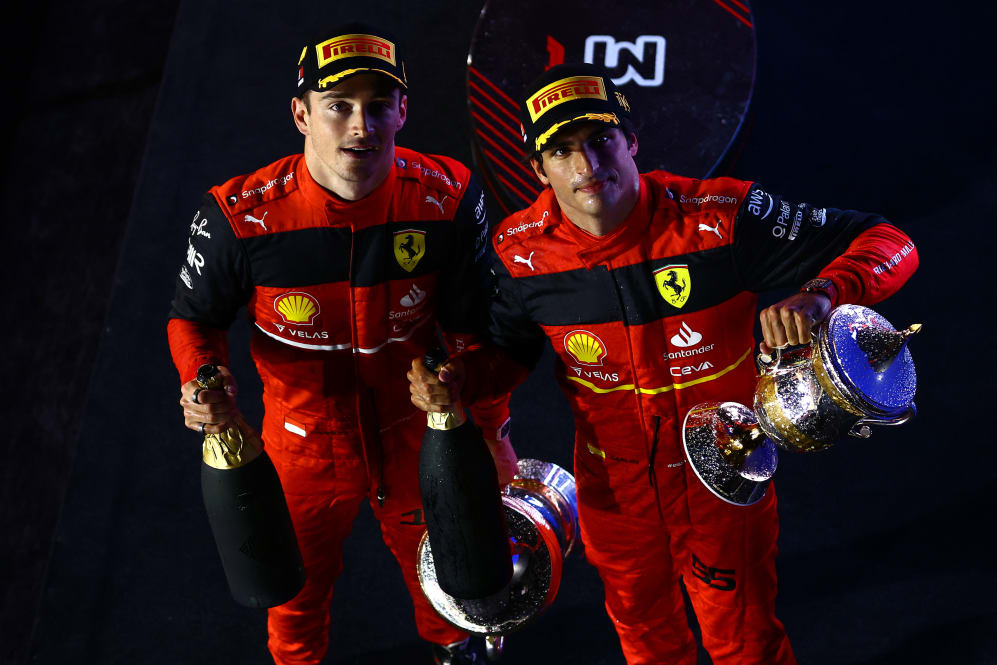 While Sainz struggled a little for race pace versus his team mate, he was there to take the opportunity when Verstappen retired to upgrade his podium from P3 to P2 and that gave Ferrari their first one-two since Singapore 2019.
Leclerc's victory ended a 45-race winless streak, the second longest in their history, and confirmed the red cars as contenders for both championships this season.
FACTS AND STATS: Ferrari end 45-race win drought in Bahrain Grand Prix, as Zhou scores on debut