Mercedes duo can work together to beat Verstappen says Hamilton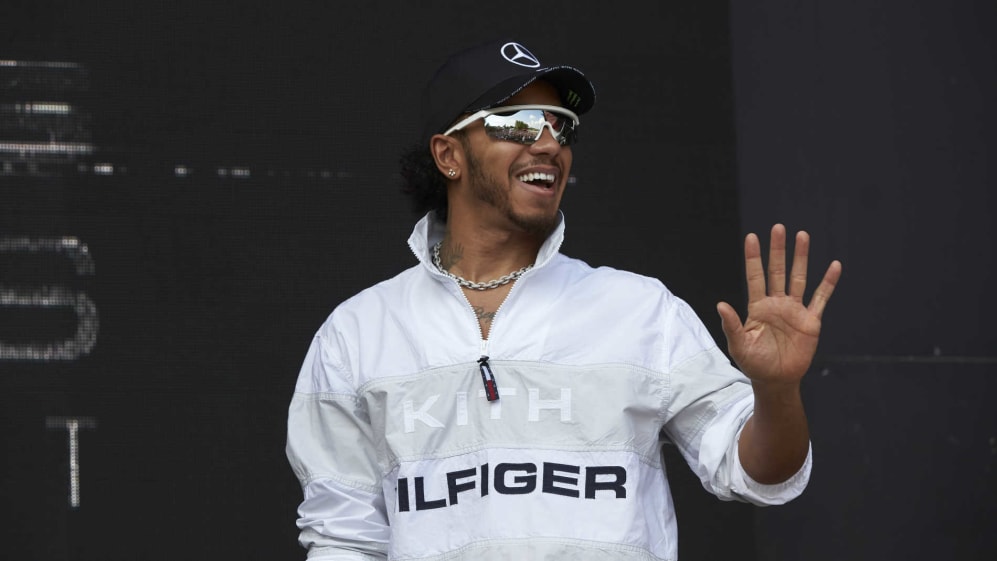 For only the third time this season, reigning world champion and championship leader Lewis Hamilton will not start on the front row of the grid after he was outpaced by pole-sitter Max Verstappen and the other Mercedes of Valtteri Bottas. But Hamilton reckons victory is still possible on Sunday, especially if he and Bottas work together…
Verstappen was in tremendous form on Saturday, showing a brilliant turn of pace in final practice and looking quick throughout all parts of qualifying as he became the fourth youngest pole-sitter with his maiden pole. But his Red Bull team mate Pierre Gasly couldn't match him, ending up close to a second adrift in sixth place.
With Gasly out of position, Hamilton reckons he can work together with Bottas in terms of strategy to heap pressure on Verstappen to try and get ahead.
"We're in a good position in terms of working as a team tomorrow," said Hamilton. "We're in a fortunate position, potentially, if we can hold on to Max to be able to work together to pull him closer to us and give him a bit of a run for his money.
"It's a little bit harder when you're on your own at the front in the team, because you can come under attack from undercuts and all this sort of thing.
"We'll see how that plays out but we've got a long run down to turn one so hopefully we will have a nice long battle down there and then after that it's down to team tactics."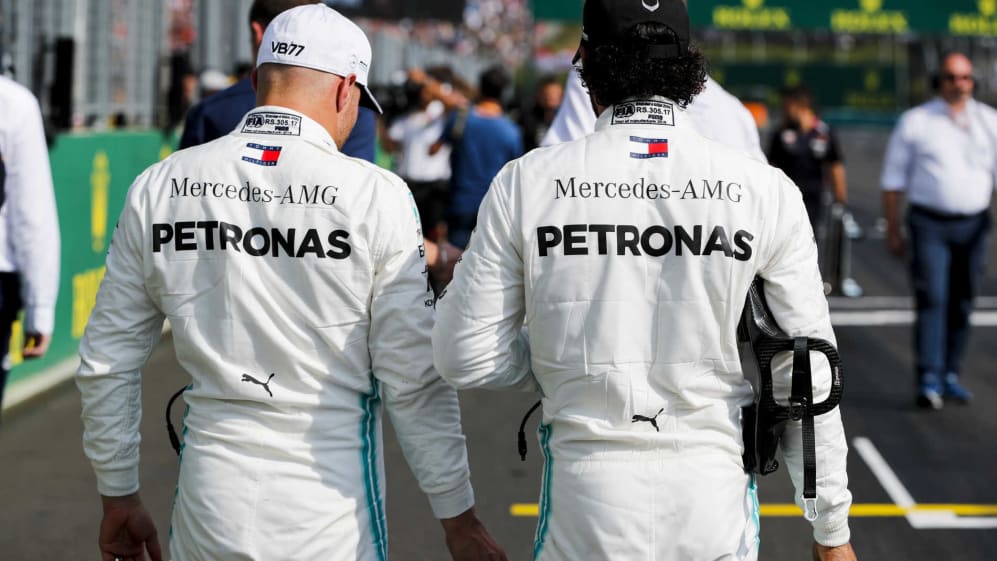 Bottas echoed Hamilton's comments. "Yeah, for sure we always discuss it, especially if we're kind of starting next to each other and like Lewis said, we have a good chance as a team because we have two cars very much at the front.
"Obviously we are both also racing for our own result but also working as a team will benefit both of us so it should be interesting tomorrow."
Mercedes Team Principal Toto Wolff, though, had mixed feelings about the opportunity of having two well-placed cars behind Verstappen.
"On one side, it's a huge advantage as you can play two strategies," he said. "But also, one could be disadvantaged because you've got to hunt him down. We can do that with two cars but it means one could be affected in terms of strategy, not on purpose, but simply because you're running out of tyres at the end or you stop too late."