Mercedes duo searching for better balance, despite setting pace in France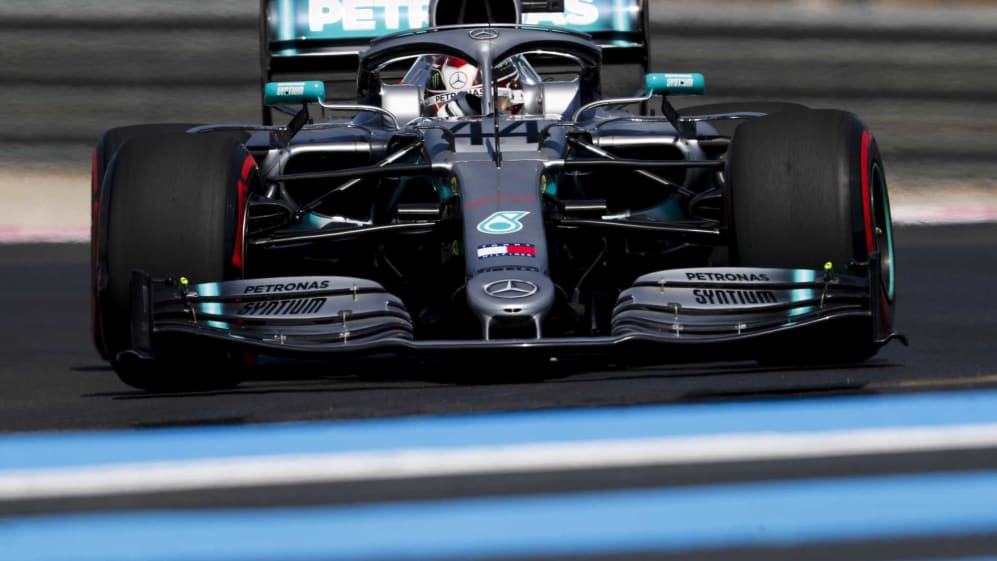 They may have set a commanding pace in Friday practice, but both Lewis Hamilton and Valtteri Bottas are not yet happy with the way their Mercedes W10 behaves around the turns of Circuit Paul Ricard…
Hamilton beat Bottas to the fastest time in first practice before positions were reversed for the second session. Both drivers struggled for grip, though, like the rest of the field with the surface more slippery compared to last year because much of it has been resurfaced.
"It's not been a bad start to the weekend," said Hamilton. "It's odd because we're all struggling with the grip out there, it's quite poor. It's a new surface in a lot of corners, so there is a lot of sliding and a lot of mistakes out there, even one I made in P2.
"But generally, we're all in the same boat, and regardless we still have very good pace and we're just trying to refine the set-up a little bit.
"[I was] definitely not [happy with the balance]. I struggled already in P1, then made some changes for P2 but the general issue was still there, with a lot of snap oversteer. But I don't think it's anything we can't rectify."
The moment Hamilton refers to involved a four-wheel slide that he brilliantly caught. "It was a serious moment, I'm surprised I caught it," he said.
"If I had gone round I might have gone off into the wall. I got it under control but drifting, then I had to apply the brake, and come off the brake and apply the brake and a bit of gas to try and keep the balance, it was kind of cool. So definitely happy with the save."
Track temperatures were among the highest of the season in the French Riviera, which may explain why several teams appeared to struggle to make the Pirelli rubber last during the long runs.
"It's really warm out there, and it will only get warmer, so tyres are going to be on the limit, especially on Sunday," said Bottas.
"We still struggle with the balance over the course of the entire lap, so we'll have a good look at the data tonight to see what we can improve for tomorrow."