Mercedes explain decision to overrule Bottas' alternative strategy request in Tuscan GP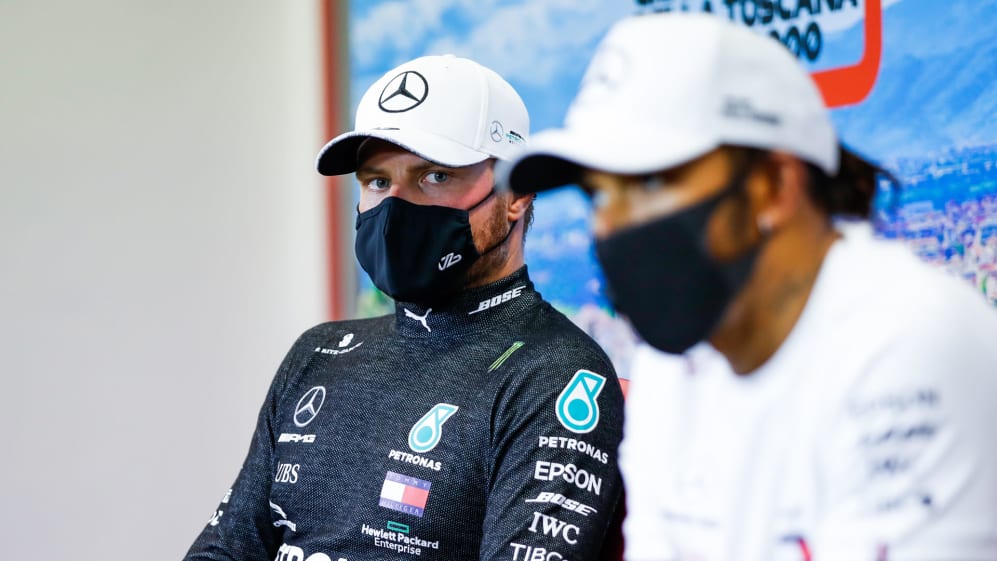 Mercedes appeared to deny Valtteri Bottas' request to be put on an alternative strategy to his team mate Lewis Hamilton midway through a hectic Tuscan Grand Prix, as they fitted both him and Hamilton with the same hard tyres. But according to Mercedes, their hand had been forced by British Grand Prix-like tyre issues that had threatened to derail their race.
Having watched Lewis Hamilton re-take the lead at the Safety Car restart that Bottas had brilliantly stolen off him at the original race start, a frustrated Bottas put in a request to Mercedes during the race – picked up on the race's International Feed – saying: "For the second tyre set, I want the opposite to Lewis."
READ MORE: Hamilton reveals brakes were on fire before decisive pass on Bottas at Tuscan GP restart
However, on Lap 31 Bottas was brought in for hards, with Hamilton taking the same tyre a lap later. So had Bottas' desire for an alternative strategy to try and outfox his team mate been overruled because Mercedes favoured a Hamilton win? Not according to the team's Chief Strategist James Vowles, who said that fear of a repeat of Mercedes' British Grand Prix tyre issues – which nearly cost Hamilton a win, and demoted Bottas to P11 at the flag – had forced them to pit their drivers earlier than planned…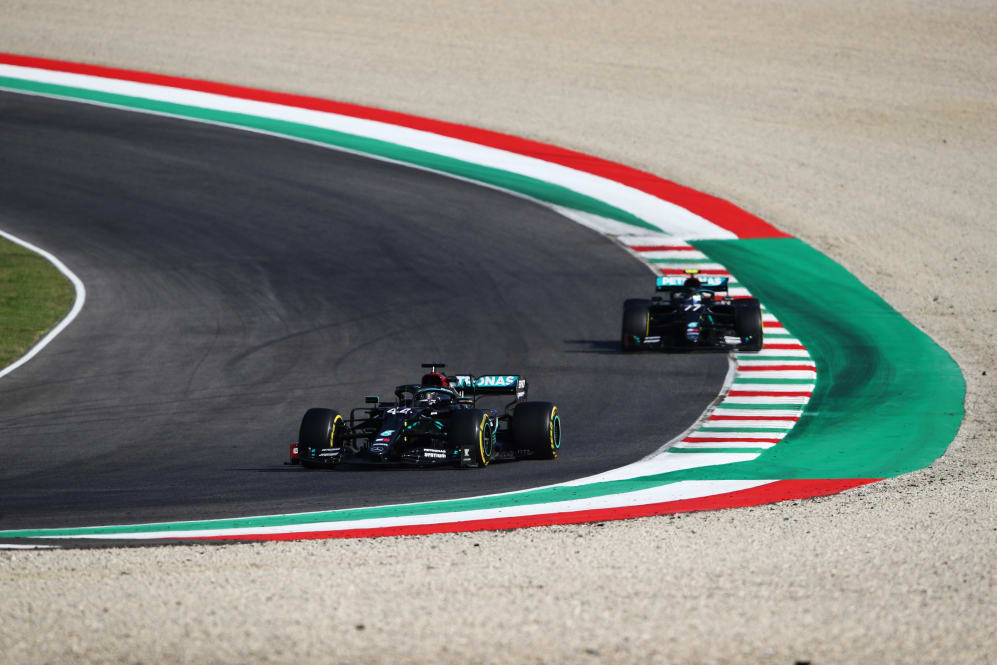 "Towards Lap 30 of the race, both cars were on mediums and going into their stints," Vowles explained in the team's video debrief.
"We'd expected to stop just one more time before the end of the race. We started to notice around Lap 29, Lap 30 a vibration on Valtteri's front tyres that was getting more and more significant. It was reminiscent of what we saw at Silverstone, so this time we wanted to prevent any incidents from occurring.
READ MORE: What really caused the Tuscan GP's huge Safety Car restart crash?
"As a result of that, instead of boxing Lewis first – because he had the priority – we brought Valtteri in, and we reviewed what the best compound would be to fit in that circumstance. Given the medium degradation was higher than expected, and given that this stint was slightly shorter than what we'd wanted to do, and that we had the lead to the field, we opted for the hard tyre."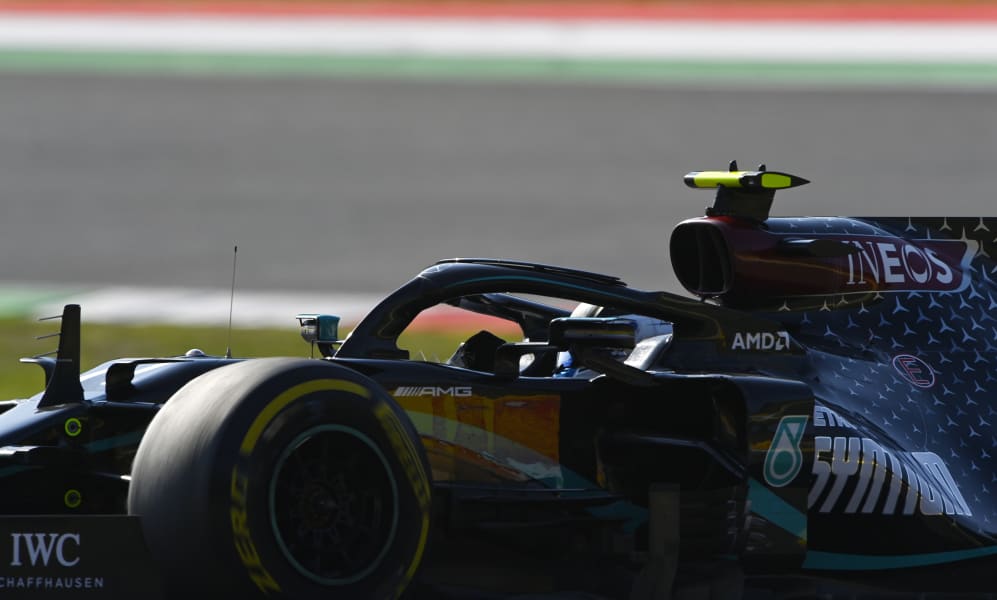 Vowles went on to reveal that Mercedes would have been "more than happy" to have acquiesced to Bottas' request in normal circumstances – while Bottas himself appeared to have no objections when he was told by engineer Riccardo Musconi on team radio that his team mate had gone to the hard tyres as well, having been told that Hamilton had struggled on his previous set of medium tyres.
"What we were going to do," explained Vowles, "is stop Lewis first – again, priority on the stop lap – and whatever tyre he fitted, we were more than happy to do something different with Valtteri. But this wasn't a planned stop, this was us reacting to a problem, and as a result of it, we went on the safe side."
READ MORE: 'It has to turn out well for me at some point', says beaten Bottas
"We discussed it," agreed Mercedes Team Principal Toto Wolff after the race. "Valtteri wanted to have a strategic option with the tyre offset. But then obviously everything turned upside down [with the tyre issues]. I can't even remember which lap he came in but everything was different afterwards."
Mercedes' strategy decision allowed Hamilton and Bottas to ease to the team's third one-two of the season – although with Bottas on the wrong side of that one-two, the Finn fell to 55 points behind Hamilton, with eight races remaining this season.