'It has to turn out well for me at some point', says beaten Bottas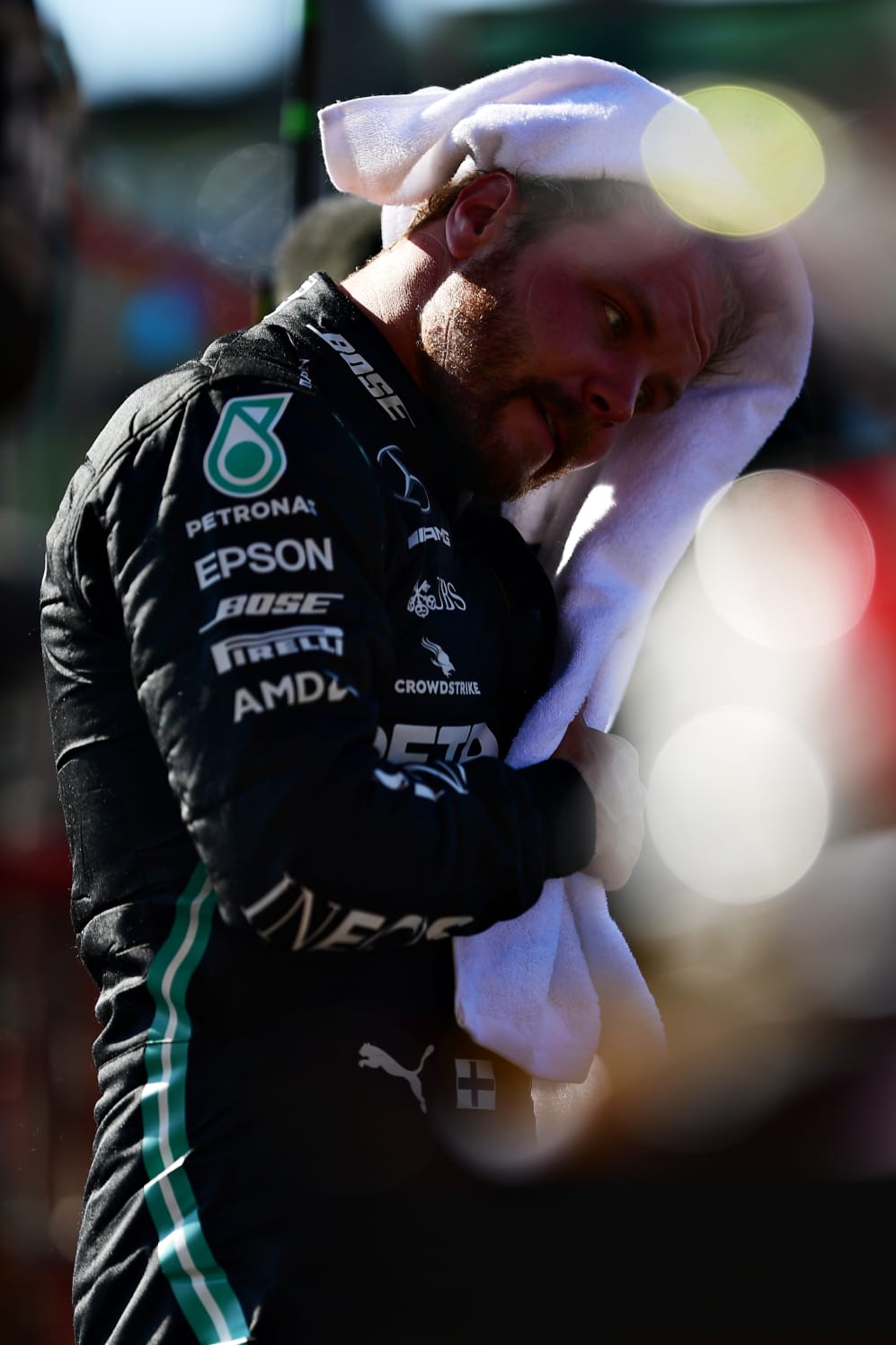 If Valtteri Bottas cut a frustrated figure in the Mugello after Sunday's Tuscan Grand Prix, you couldn't blame him. Once again the Finn had been rapid all weekend, but once again it was Mercedes team mate Lewis Hamilton who'd come out on top, widening the gap to Bottas in the championship standings to a massive 55 points. Afterwards, the driver of car number 77 said there was little he could do but keep pushing and hope his luck changes…
Bottas had been quickest in all three practice sessions heading into qualifying, and in the first segment of qualifying itself. But when it mattered, it was Hamilton who claimed first on the grid, and Hamilton too who took a sixth victory of the year.
READ MORE: Hamilton beats Bottas to win crazy Tuscan GP, as Albon secures maiden podium
For Bottas it was all the more galling given he'd beaten his team mate off the line at the start and held his lead at the controversial Safety Car restart, only to lose it at the second standing start of the day after the first red flag period.
"For sure it's disappointing," he said. "I think frustrating is not the right word because I felt I really tried everything. At least the first part. The first race start was absolutely perfect and the restart I managed to keep my position and felt like the pace was good.
"Once I lost the position to Lewis at the second start I tried everything I could to get it back but I couldn't and he obviously was faultless today and it was a pretty crazy race."
READ MORE: 'I'm not at all to blame' – Bottas takes no responsibility for dramatic restart crash
Asked what he could do to try to tip the balance in his favour, Bottas said: "I'll just keep pushing. I'll keep pushing and keep trying to get better. It has to turn out well for me at some point.
"I've lost many qualifyings this year by just a few hundredths [of a second] so I think that's the first thing: to try to get those few hundredths to my side.
"I feel it's just a matter of time that things will go my way and it will come and I will keep pushing," he added.
The good news for Bottas was that having underlined his innocence over the restart crash, the stewards concurred with his opinion, saying that the Finn had complied with the regulations and had the right to dictate the pace of the field.