Mercedes explain why Italian GP will be 'hopefully nowhere near as difficult' as Spa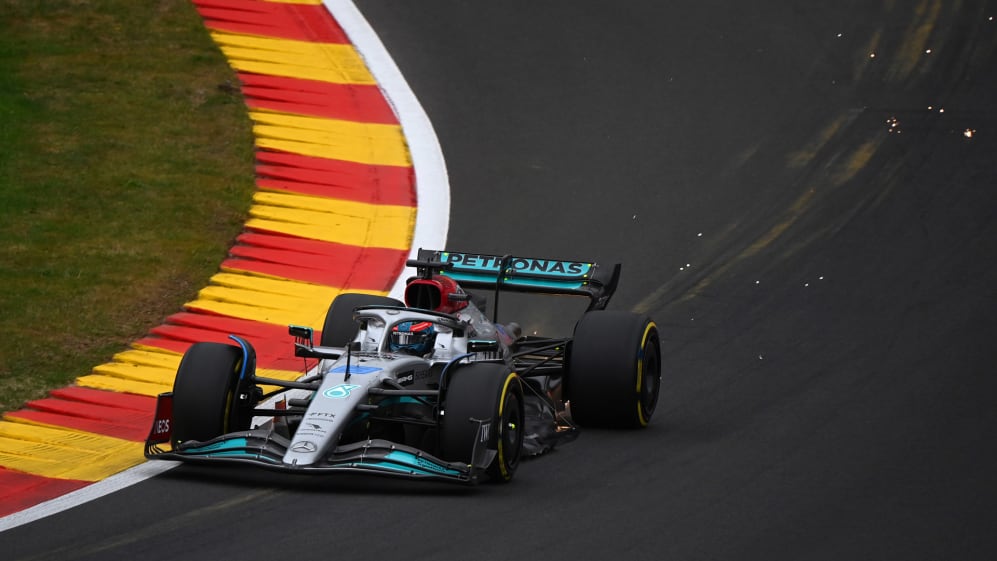 Mercedes' Trackside Engineering Director Andrew Shovlin has explained why the Italian Grand Prix might not be as "difficult" as the Belgian Grand Prix was for the Silver Arrows, despite the similarities between Spa and Monza.
At Spa, Lewis Hamilton retired while George Russell finished fourth and was nearly 30 seconds off Max Verstappen's leading pace as Red Bull notched a one-two in dominant fashion. Here at Monza, where high-speed and low-downforce are once again the order of the day, Shovlin was asked for his expectations.
PALMER: Could Hamilton have won the Dutch Grand Prix with a different Safety Car strategy?
"Fundamentally the aerodynamics of the car will be very similar," he said in Mercedes' latest Race Debrief video. "We can run smaller wings, but if we run smaller wings we get a bit less downforce, and we are optimistic that some of the specific problems we had in Spa over the bumps shouldn't affect us.
"So, we think we can get the car in a better working window. However, the Red Bull does look very efficient, it's fast on the straights and it's quick in the corners and those problems seem bigger for us when we go to the low downforce tracks. It is difficult to say exactly where we will be but probably not as strong as we were in Zandvoort but hopefully nowhere near as difficult as it was in Spa."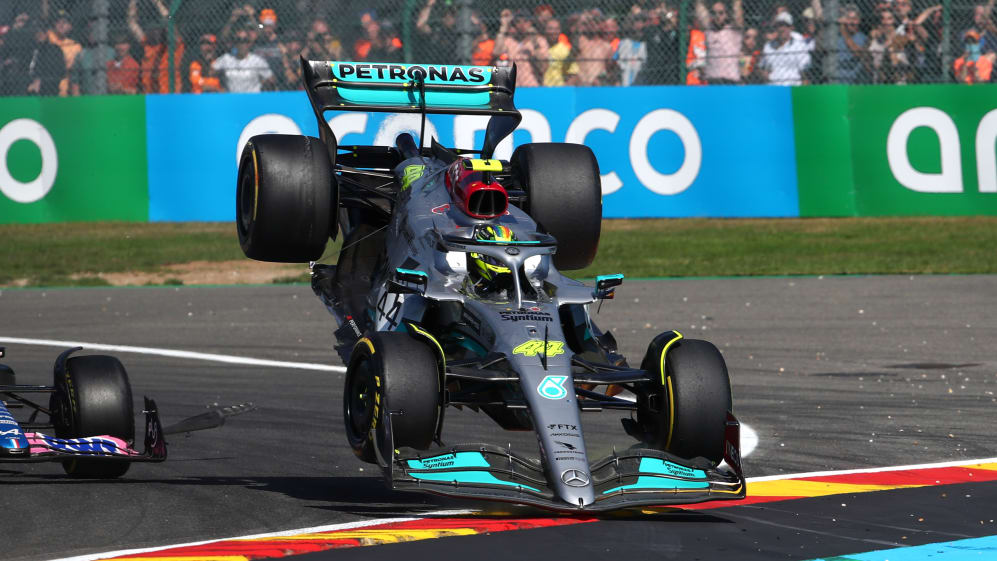 Shovlin was also asked why Mercedes, who came close to taking a double podium and almost challenged for the win at Zandvoort, were so competitive in last weekend's Dutch Grand Prix yet further off the lead in the previous race at Spa. The trackside boss said that the team had to run a higher ride height at Spa – as explained in this week's Tech Tuesday article.
"There is always a number of factors at play. One of them is that we've just been developing the car, trying to solve a few of those problems that we had early in the season and as time has gone on, we've been getting quicker and quicker.
"However, you will have seen in Spa we definitely struggled particularly on a single lap and we've identified some areas in terms of where we have taken the car to in its development that make it difficult to run it in its optimum condition at those tracks.
TECH TUESDAY: Why was Red Bull's pace advantage cut so dramatically at Zandvoort?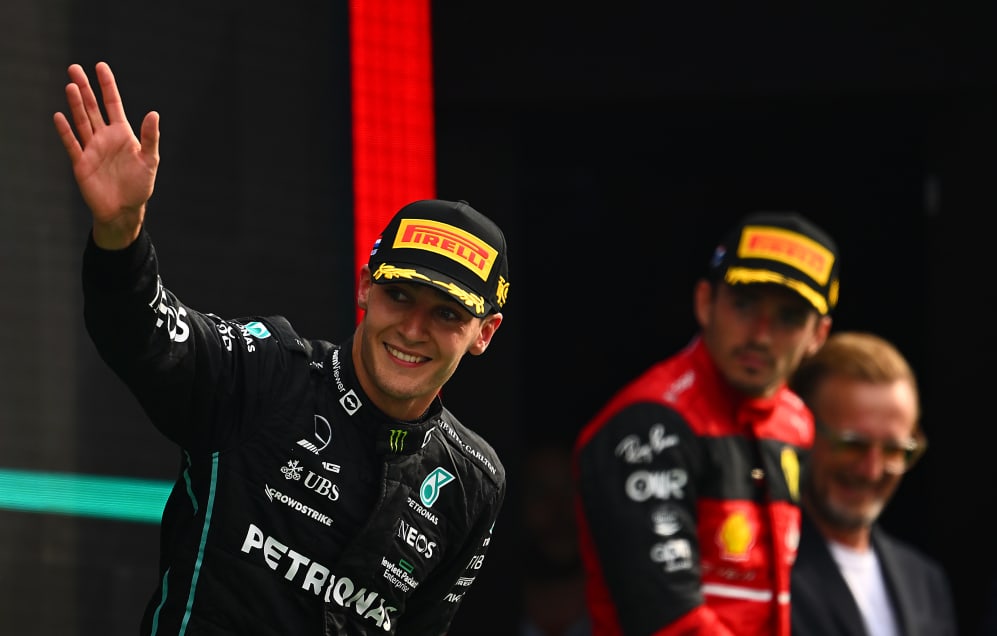 "In Spa we had to lift the car a bit, we were struggling with it on some of the bumps and the net effect was that it was costing us performance. We then decided to run a bigger wing than we would have ideally done to try and put the downforce back on the car and the net result is that we were okay in the corners, but we were slow on the straights and that was costing us," he explained.
TREMAYNE: Max-mania reached new heights at Zandvoort – but what's happened to Perez?
"Now, [at] Zandvoort the car was easier to get into the right window. It was riding well, it wasn't bouncing over the bumps that gave the drivers confidence and they could push it and actually we probably had our most competitive weekend when you look at qualifying and race that we had all year. So, that was definitely encouraging – but hopefully we will have more of those circuits to come."
The Silver Arrows head to Monza having last won there in 2018, before Charles Leclerc, Pierre Gasly, and most recently Daniel Ricciardo took to the top step at the Temple of Speed.