Opinion
TREMAYNE: Max-mania reached new heights at Zandvoort – but what's happened to Perez?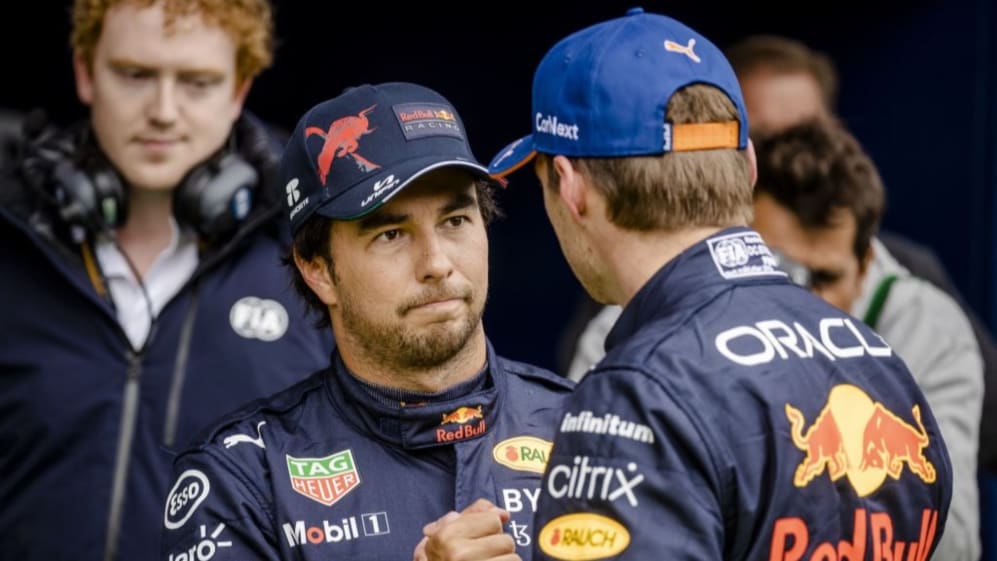 When Lewis Hamilton lapped within 0.014s of Max Verstappen during the first session of qualifying in Zandvoort on Saturday afternoon, I'm sure I wasn't the only one to breathe a sigh of relief.
After Red Bull's extraordinary demolition derby in Spa last week, when Max and the team gave everyone a brutal lesson not just in how to win but to dominate from behind, there was a high level of concern that the Dutch GP might be something similar.
READ MORE: Red Bull 'were on another planet' in Spa says Sainz, as he implores Ferrari to improve for remaining Grands Prix
Ferrari and Mercedes left Belgium scratching their heads, not for the first time. The former were trying to figure out how Red Bull could run so little downforce yet appear not to suffer in sector two.
The latter admitted they had little idea why their car was so helpless at generating the right tyre temperatures in practice and qualifying, and was quite so draggy on that long climb up the Kemmel Straight from Eau Rouge to Les Combes.
If you were Red Bull Honda – or Williams – it was Santa Pod at its best; if you were anyone else racing against them, it was agonisingly slow, though we are talking about more than 330 kmh. Everything in F1, of course, is relative.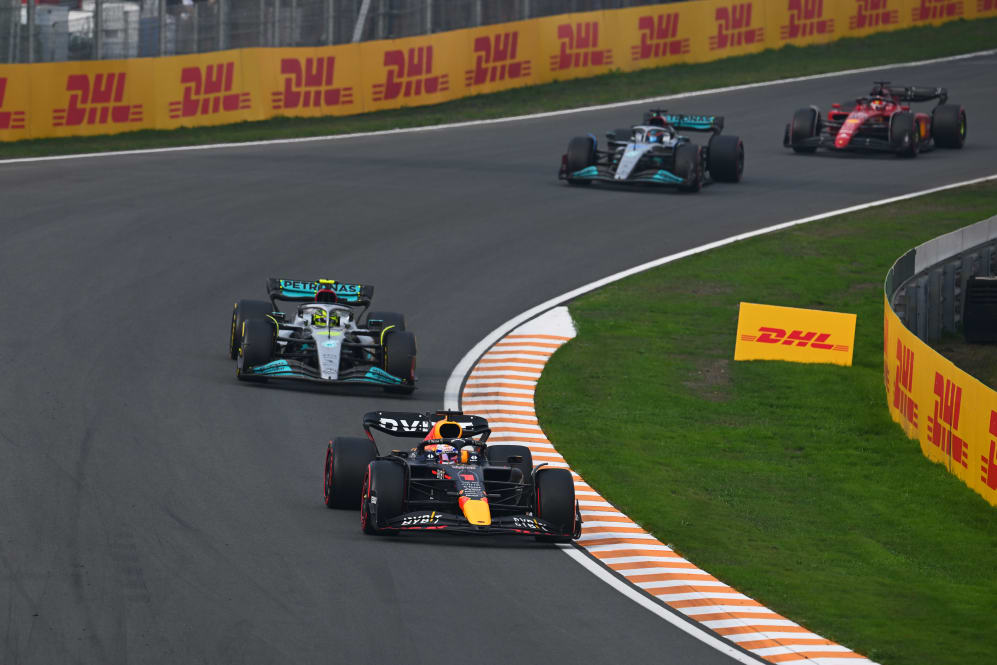 By the time they got to Zandvoort, most of the engineers figured they had worked out some answers, but qualifying is always the acid test, and suddenly here were Mercedes, once again right back in the fight the way we once used to take for granted.
At the same time, Max was admitting that Red Bull's gearbox woes on Friday had left the team having to work through the set-up all through FP3 and Q1, and Yuki Tsunoda's outlier position in third rather threw things as Charles Leclerc was fourth, George Russell sixth and Carlos Sainz only 14th.
READ MORE: Verstappen beats Leclerc to Zandvoort pole by 0.021s
This is when Red Bull seem to excel this year. Or, to be fair, another point where they do. Gaining even more confidence all the time, Max would eventually screw an 'ultimate risk' lap out of the RB18 and take the pole, and as Charles slightly spoiled the second sector both moments were sufficient to determine the destination of P1 on the grid.
This was without doubt the best qualifying session thus far this year, with the top three teams slogging it out, and a remarkably close midfield too. And it was one of the best races, too, for the same reasons. Of course, it helped that Zandvoort is a lot shorter than Spa, so significant performance advantages tend to be less exaggerated.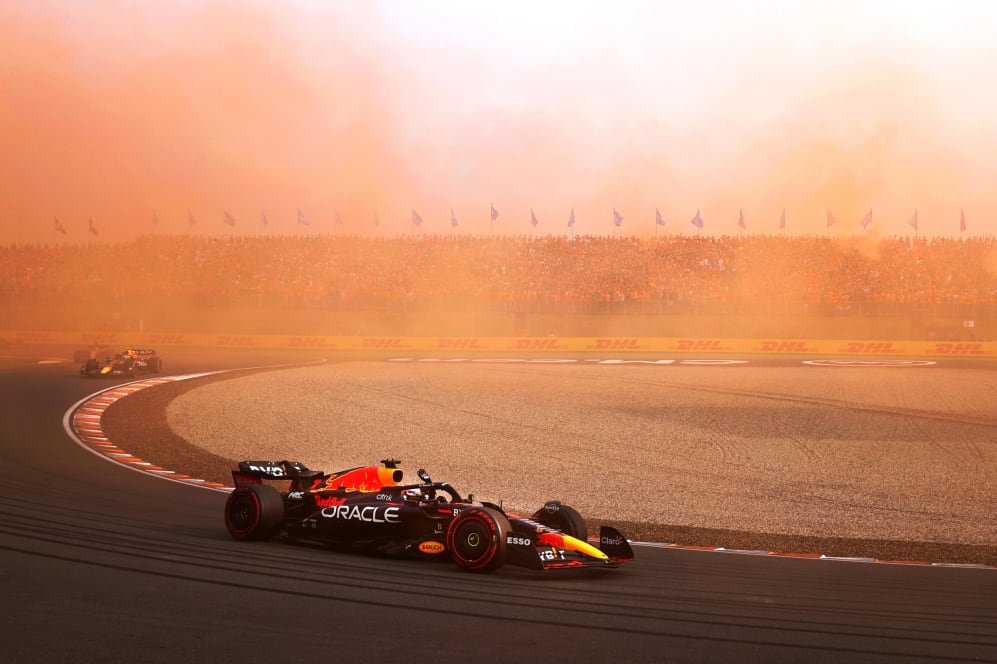 I like Zandvoort – like Spa it's one of those tracks that have kept evolving. I've been aware of it since 1967, the formative year of my love affair with F1, when I read about Jim Clark dominating the Dutch GP in the new Lotus 49 powered by the Ford Cosworth DFV V8.
What we have today is a clever iteration of much of the old track, one of the keys being a fast corner leading on to a long straight, which ends in a hairpin. Remember when James Hunt and Mario Andretti tangled on the exit in 1977, and James' petulant remark to a man raised on the sprint car bullrings of north America that "we don't overtake on the outside in F1…"?
READ MORE: 6 Winners and 5 Losers from the Dutch Grand Prix – Who impressed at Zandvoort?
The left-hander that follows, named after circuit designer John Hugenholtz, has now been banked and is one of F1's most fun-looking corners. Just watching cars steaming into it and then taking the high line makes you want to get out there yourself. Ditto the final right-hander, which is now also banked at around 18 degrees and, appropriately, named in honour of Dutch Indycar star Arie Luyendijk.
If ever you needed confirmation beyond what we see so regularly at Silverstone, and used to see in Brazil with Ayrton and Felipe Massa, there is nothing as powerful as a local hero for drawing in the crowds, and just in case there was any doubt, if all the orange tees and smoke bombs hadn't been convincing enough, all of Holland loves Max.
It's important that F1 keeps expanding around the globe, tapping into such enthusiasm while also taking the message into new territory, but it's also crucial to revisit some of the European venues on which its rich history was created.
Zandvoort is situated in an almost perfect amphitheatre, and going to a place humming so dramatically in the grip of F1 fever does everyone good. It says that F1 is on the right track, and as that old television advertisement used to say, as far as the Dutch are concerned, 'the future is bright, the future is orange'.
READ MORE: Verstappen wins dramatic Dutch GP as Russell and Leclerc complete podium after late Safety Car
But in the middle of this focus of excitement and adulation for Max, there was one man I really couldn't help but feel sorry for. Sergio Perez.
At the end of 2020, despite just scoring his first win, for Force India, he faced the F1 dole queue. Then Red Bull threw him the lifeline. This year he took pole in Jeddah, and boosted Red Bull's momentum by following Max home for the 1-2 in Imola and then again in Spain.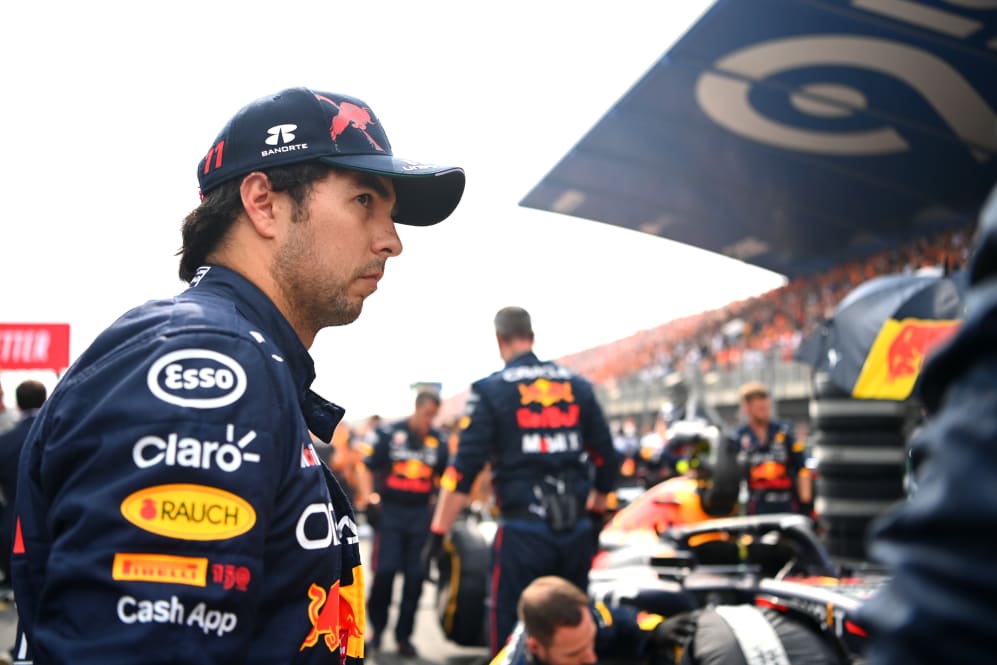 His form was consistent and he began lapping closer than ever to Max as he settled even more into a team in which he felt very much a valued member.
Yes, there were team orders in Spain, when he was twice asked to move over for Max and believed he could have won after passing him when the Dutchman spun off briefly in Turn 4 on Lap 9. But then in Monaco he became Mexico's 'winningest' driver – his third victory putting him ahead of the legendary Pedro Rodriguez.
READ MORE: 'Max was in a league of his own' – Verstappen's Spa win 'up there with the best we achieved in 2010' says Horner
As he closed the gap to Charles heading to Azerbaijan, where he had won for the first time for Red Bull last year, the world appeared to be his oyster. There was even talk of him challenging Max for the title, as they finished 1-2 again.
He overtook Charles for second place coming into this race, but that challenge for the title never materialised. When he and Charles left Zandvoort equal on points – 201 apiece – they were 109 adrift of Max…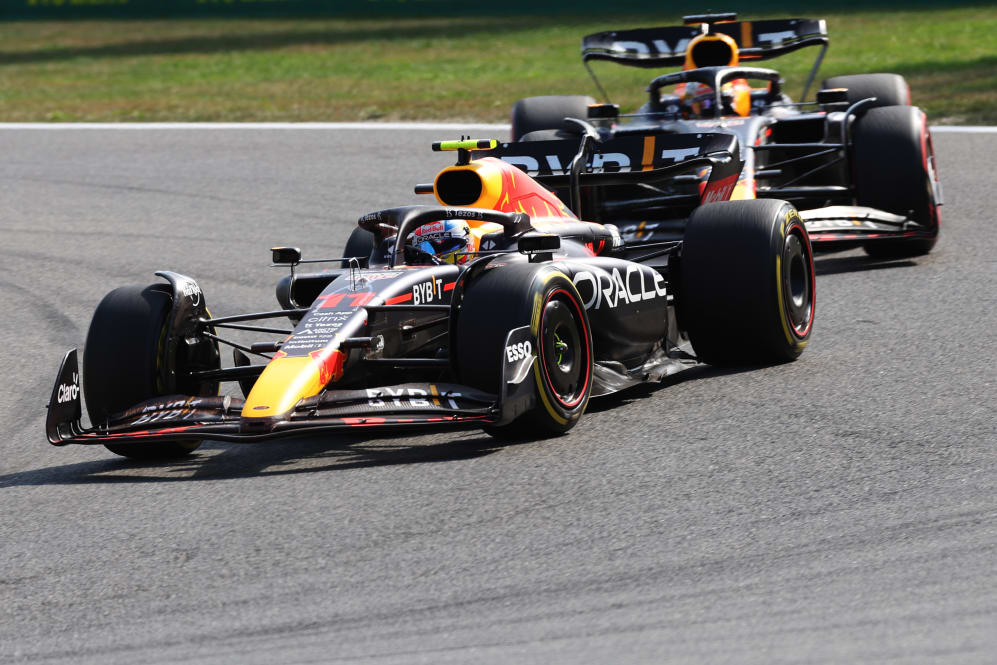 Checo liked the way the car handled in Monaco and Azerbaijan, as Max was said to be struggling ever so slightly with its lack of front-end bite. Since then it looks like it's 'back on the nose', the way that Max, and Michael Schumacher before him, likes, and of late Checo hasn't really got a look in.
Qualifying third and starting second in Belgium, leading the race, yet being caught by a team-mate who started 12 places further back on the grid and then being beaten by nearly 18s, must have been demoralising.
READ MORE: Verstappen says Dutch GP win was 'extra rewarding' after overcoming Safety Car drama and Mercedes threat
And then there were his struggles in practice and qualifying at Zandvoort, including that embarrassing spin in Turn 14 right at the end.
As Max won for the 10th time, and the Mercedes of George Russell and Lewis Hamilton joined Charles Leclerc ahead of him in the finishing order, things showed little sign of improving for Checo.
He is, remember, driving the 'other' best car out there…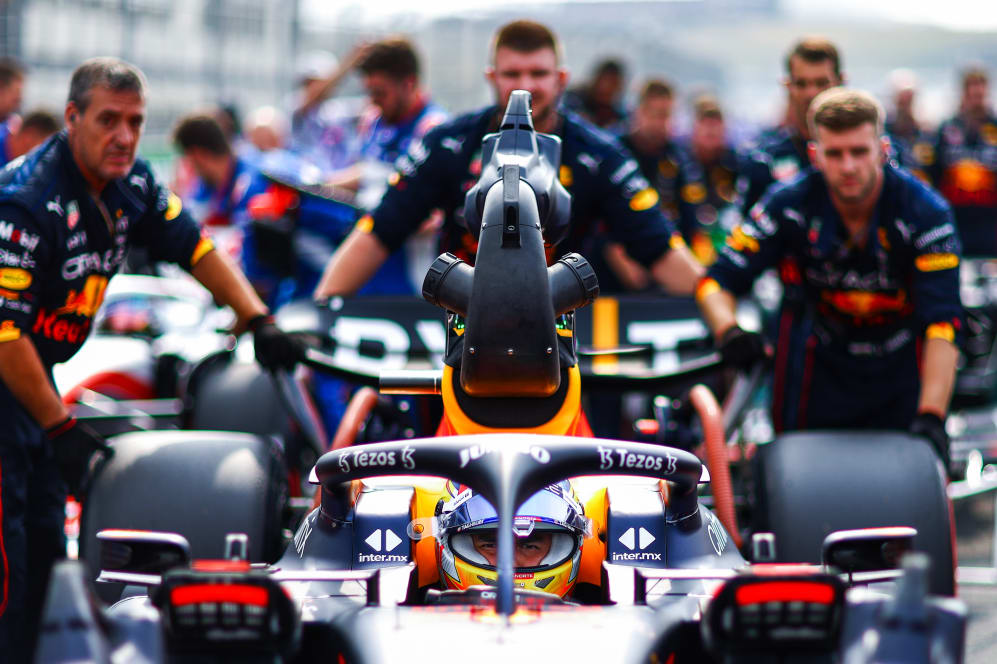 So is it just the case that he needs to up his game, or more that Max's genius makes the difference?
That's been the big question in such circumstances for as long as I can remember, and the answer is always fairly predictable. It used to be asked of Ayrton in Tolemans, Lotuses and McLarens; Michael in Ferraris; Seb in Red Bulls; and Lewis in Mercedes, as if somehow their skill at the wheel falsely elevated the car to a point above its true ability.
READ MORE: 'We probably have to try quite hard to lose it' says Horner as Red Bull eye both titles for first time since 2013
The simple answer is that if they can get that performance out of it, then that becomes its true level, and then it is just the case that it takes that degree of genius to extract it. It's why, thankfully, the driver still counts to an extent these days, as they rightly should, and why the best of them get the big bucks.
But when you are Sergio Perez, and a pretty decent pedaller, that reality must be tough. Ask Johnny Cecotto, Gerhard Berger, Rubens Barrichello or Valtteri Bottas. It's not a crime not to be able to match the rare geniuses of the sport on a regular basis in similar equipment. Just one of the hardest things to acknowledge in your own heart and psyche.