Mercedes: Ferrari still the benchmark on straight-line speed – but not in the races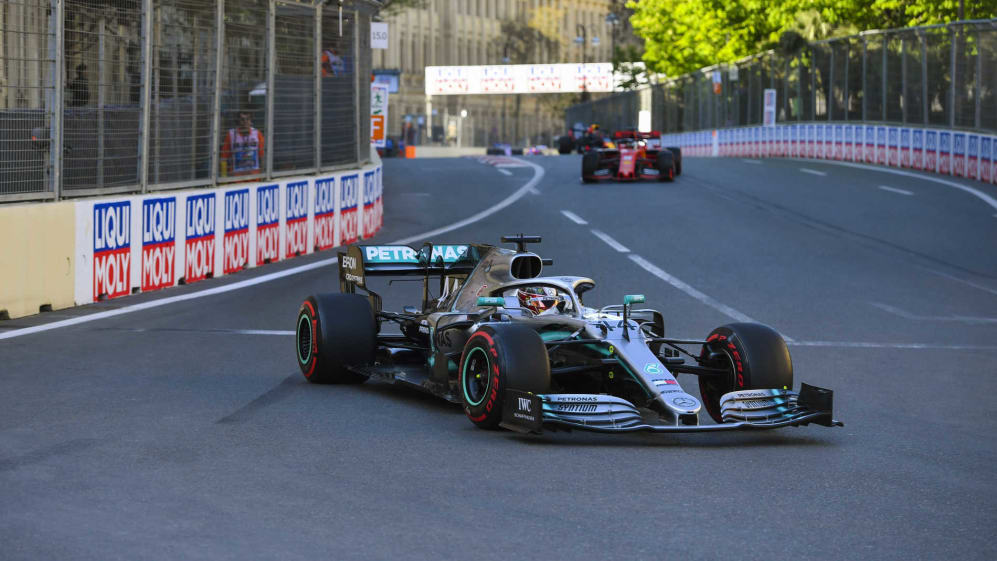 Toto Wolff probably woke up on the Monday morning following the Azerbaijan Grand Prix with a faint sense of disbelief, after his Mercedes team secured their fourth one-two of the year, having once again seen off the threat from their heavily-hyped rivals Ferrari.
Mercedes now sit a full 74 points clear of Ferrari in the constructors' standings following Valtteri Bottas' second win of the year in Baku. And according to Wolff, while Ferrari may still have an advantage over one lap, it's both Mercedes' race pace, and their operational nous, that's seeing them come out on top in the fight.
READ MORE: Bottas wins in Baku to secure fourth straight Mercedes 1-2
"I think that in qualifying Ferrari are still very much the benchmark on straight-line speed," said Wolff. "That is not the case in the race. So they are having really good performance for this single lap, but in the race it kind of converges.
"I think that what we did in the first races was put all the things together. The team didn't do any mistakes, the strategy calls were right, the drivers didn't put a foot wrong, and that made us win the first four races. Then when you look at [Ferrari], they had more problems."
Even in their most dominant periods since 2014, Mercedes weren't able to win every race they entered. And Wolff was quick to balance his comments by saying that the results from the opening four races of the season had appeared to "flatter" Mercedes – and that he still feared the threat from Ferrari.
"You can see the fluctuations of the performances. Ferrari's performance in Bahrain was in a league of its own. Ours was in Melbourne and in China… but I think that the first four races flatter.
"We see a strong Ferrari on Friday and on Saturday, and I still believe that Charles [Leclerc] was probably the fastest man on track [in the race in Baku], but like in Bahrain, it didn't come together. You can say now, 'Yeah, stop saying these things – it's the fourth one-two in a row', but it is still very much our mind-set. We still believe that there is so much things we need to understand better and improve."
READ MORE: Ferrari struggles centre around tyres – Vettel
Over in the red corner, meanwhile, Ferrari's Sebastian Vettel appeared to back up Wolff's comments that Mercedes might not truly understand why they had been so successful early on in 2019, particularly in the area of tyre management.
"For us, it's much more of a conscious effort to get the tyres in the right window and then to perform," said Vettel. "I'm not sure they understand why they are in the window as much as we probably don't understand why we are not, but it's certainly something we need to work on."
They'll need to work on it quickly, however, with Mercedes now nearly three race wins ahead of the Scuderia – and looking well-placed in their hunt to claim a record-breaking sixth straight constructors' title this year.