Mercedes: Hamilton's driving saved us in Monaco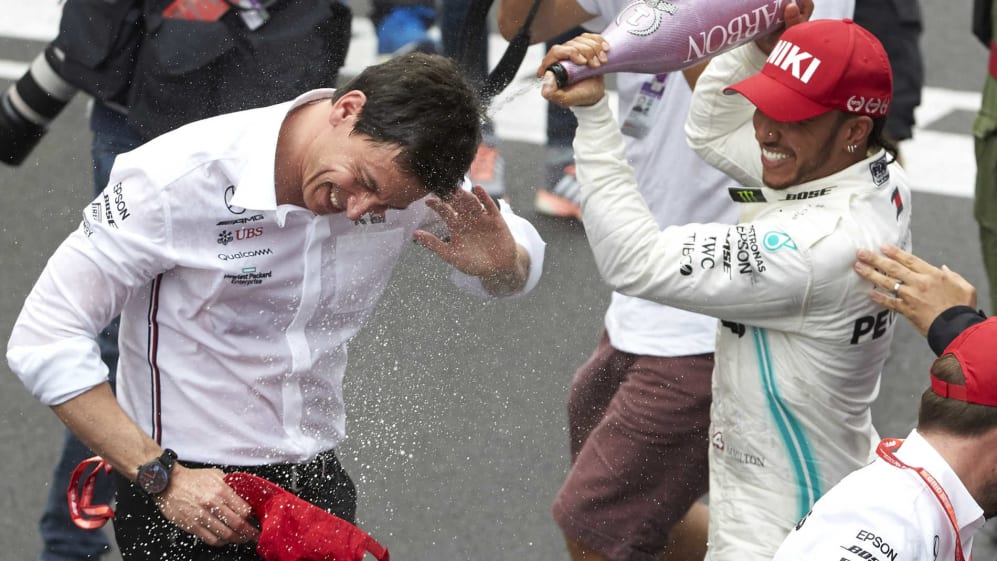 Lewis Hamilton suggested his Monaco triumph was one of his hardest-fought victories, the reigning five-time world champion consistently complaining on team radio about the state of his tyres. But despite the Silver Arrows having put him on what turned out to be the wrong compound, Hamilton made it work. "He saved us," said Mercedes boss Toto Wolff. "His driving really saved us."
When the Safety Car was called into action to allow debris caused by Charles Leclerc to be cleared, the frontrunners used the opportunity to make their planned one pit stop early. Mercedes fitted mediums to Hamilton and Valtteri Bottas, but main rivals Max Verstappen and Sebastian Vettel took the more durable hards.
Hamilton soon started suffering graining, particularly to his front tyres, which forced him to manage his speed. That allowed Verstappen, who wasn't suffering the same problem, to pile the pressure on. Though Hamilton was clearly unhappy with the strategy, he knuckled down and made it work to secure his fourth victory in six races this season and extend his championship lead to 17 points.
"It was obviously the wrong call," said Wolff on the tyre strategy. "We thought the tyre would make it to the end and it didn't. But he saved us, his driving really saved us."
READ MORE: Winners and Losers from the Monaco Grand Prix
Hamilton was very vocal on team radio throughout, saying he felt he was on the wrong tyre and that he was in "big trouble" but Mercedes did their best to constantly reassure him.
"You just need to accept that the driver needs to have a pressure release valve, and even if it is just talking to us and vomiting the anger out, that's completely okay," said Wolff.
"What we need to do is support him. We knew that the tyre choice was the wrong one in hindsight. We should have taken the hard but things like this [happen]. We rarely make strategic mistakes or mistakes like this, but in the end the driver made the difference and won us the race."
It was Mercedes' sixth successive race victory in six attempts this season and came after a tough week for the team following the passing of their colleague and three-time world champion Niki Lauda.
"It means a lot," said Wolff of the victory. "It couldn't have been a more dramatic race after the incidents of last week, it was a world championship drive for a world champion that isn't among us anymore.
"Niki would've loved it because it was down to the driver in fending off another great driver behind. It was a battle amongst champions like we've seen in the past in Monaco between [Ayrton] Senna and [Nigel] Mansell and [Alain] Prost and all these great names."