Mercedes having to over-deliver to beat Ferrari – Hamilton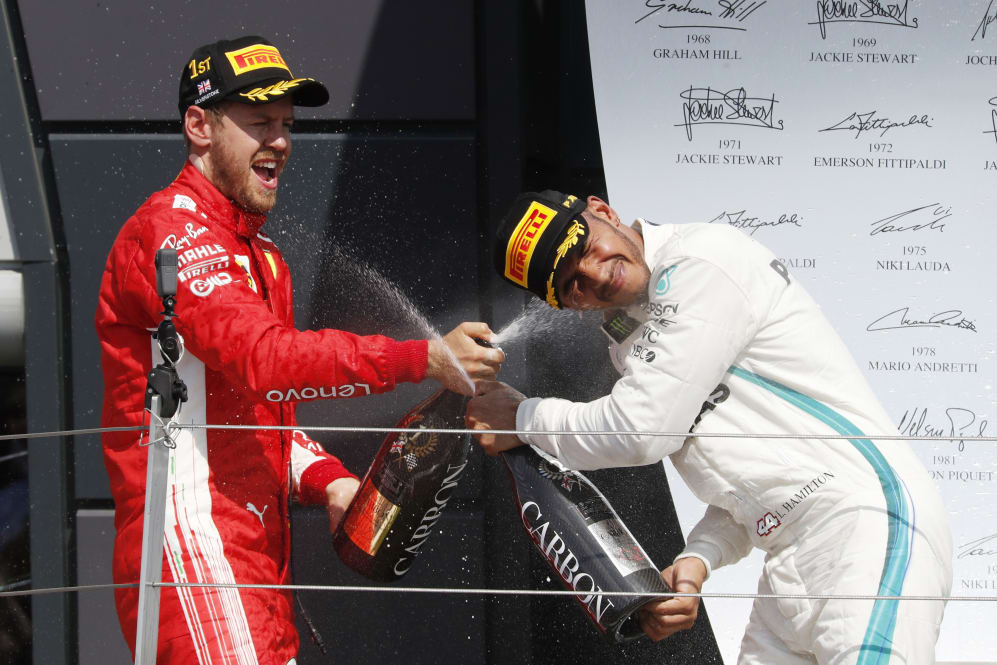 Lewis Hamilton knows how to handle pressure - having won four world championships - and he demonstrated that ability most recently by winning in Germany and Hungary. But the Mercedes star is also all too aware that both he and the team are having to dig deeper than ever to stay ahead of arch rival Sebastian Vettel…
Ferrari have made huge strides this year, and Vettel's Prancing Horse is regarded as the best car on the grid - a fact Hamilton accepts. But nevertheless it is Hamilton who has the title lead during F1's summer break, with the Brit boasting a 24-point advantage over his German competitor.
The momentum has swung between the pair all season, and Hamilton says that his Mercedes team must continue to 'over-deliver' – something he believes they are already doing this season – if his pursuit of a fifth title triumph is to be successful.
"We are racing a team that is faster than us this year," he said. "Last year we were quite balanced, as there were some weekends they were faster than us and some weekends we were faster than them.
"But this year it is swinging more in their direction. We are having to over-deliver on race weekends and pull out more on weekends where we are not quick enough. The pressure to extract every millimetre of every ounce is greater than ever if I want to be number one at the end."
And Hamilton has suggested that mistakes could be key in deciding the title winner this year, with the former McLaren driver focusing on an error-free second half of the season.
"Ultimately last year we reached just as high in terms of pressure at some point - it is just that this year it is even closer than last year as you know, so the smallest mistakes are even more costly.
"Then there is more pressure. That is the same for any sport if you know the last shot or last serve is the most important point it is the most intense battle."
Hamilton will have a chance to increase his advantage over Vettel when F1 returns to action at the Belgian Grand Prix on August 24-26.