Feature
IT'S RACE WEEK: 5 storylines we're excited about ahead of the 2023 Qatar Grand Prix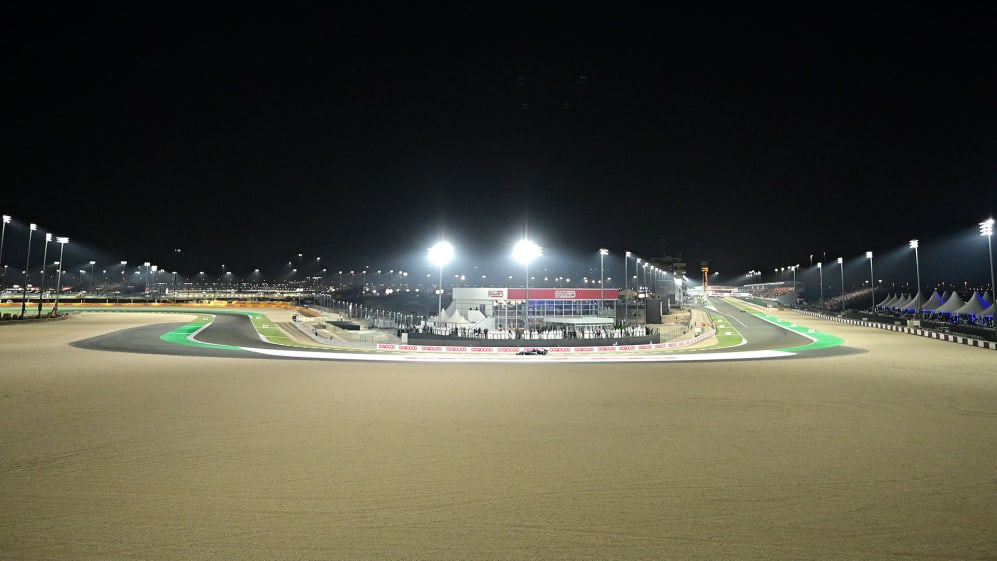 One championship down, one to go, as Max Verstappen closes in on a third straight drivers' title. But there are plenty of other fights up and down the field that are just heating up, so here are some of the topics we're getting excited about heading to Lusail.
Verstappen on the verge
It has looked an inevitability since very early in the season, and after repelling the early challenge of team mate Sergio Perez, Max Verstappen has raced away into the distance in terms of the championship standings, to such an extent that he's set to wrap matters up with more than five races still remaining.
POINTS PERMUTATIONS: How Verstappen can become the 2023 F1 world champion in Qatar
When Verstappen won the title in Japan last year, there were just four rounds to go in Austin, Mexico, Brazil and Abu Dhabi, but this time there is the addition of Las Vegas. Plus, he's actually likely to become champion before the race itself in Qatar…
That's because it's a Sprint weekend (more on that later) and with a 177-point lead Verstappen needs to just ensure Perez does not outscore him by more than six points on the Saturday to retain his title. That means a sixth-place finish in the Sprint – offering three points with a maximum eight for a win – would be enough regardless of Perez's result
Across the entire weekend, Perez would need to take 32 points out of Verstappen's lead, so he needs both a big result in the Sprint and to win the race itself, but there's been nothing in Verstappen's form to suggest that's likely to happen, with Perez having failed to finish ahead of his team mate in a race situation since Baku in late April.
Mercedes versus Ferrari
The points between Verstappen and Perez are not the only ones to pay attention to at the moment though. While Red Bull wrapped up their constructors' championship in Japan, there's far from any clarity over who will be the runner-up this season as Mercedes and Ferrari fight it out for best of the rest honours.
Mercedes have been consistent point-scorers all year but Ferrari have found form since their home race at Monza, scoring a third and fourth there behind only the Red Bulls, and then winning in Singapore courtesy of Carlos Sainz. Charles Leclerc was then fourth ahead of Lewis Hamilton at Suzuka – where Sainz also beat George Russell – and the gap has closed to just 20 points between the teams.
READ MORE: Leclerc predicts 'very close' fight for P2 in the constructors' after Ferrari/Mercedes scrap at Suzuka
The momentum is with Ferrari right now but it was Mercedes who finished the stronger of the pair a year ago, and with all four drivers contributing significantly it's promising to be a tense fight right to the end of the season.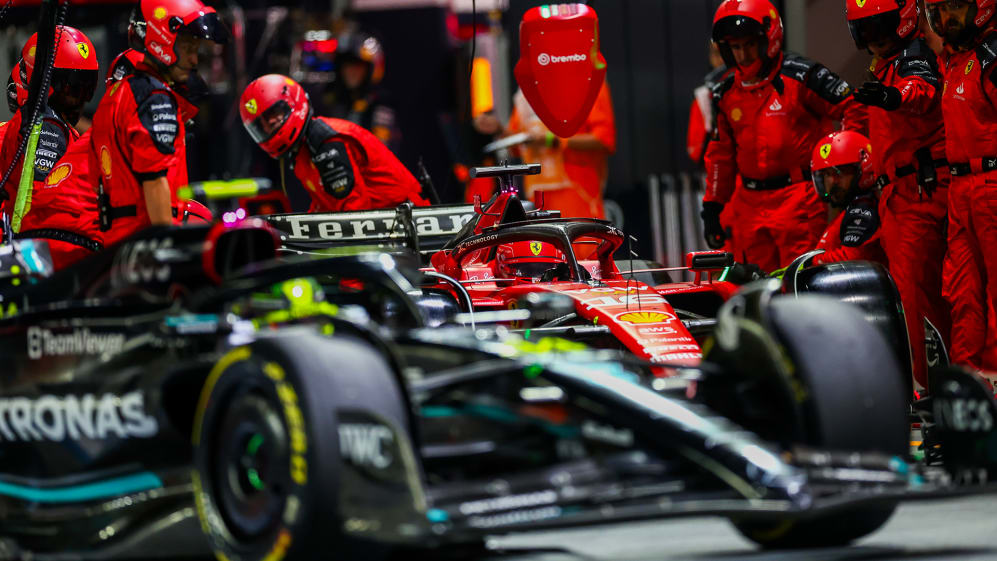 McLaren closing in on Aston Martin
There's also tension brewing between Aston Martin and McLaren in a sporting sense, but this battle has taken on a very different form.
Aston Martin were the standout team behind Red Bull in the early part of the year, with Fernando Alonso amassing multiple podiums after a sensational step forward was made over the winter. But that improvement has since been matched by McLaren, who scored just 17 points in the first eight races this year but have added 155 to that total in the eight since upgrading their car in Austria.
READ MORE: Alonso says Aston Martin are pushing 'flat out' on developments as constructors' fight ramps up at Suzuka
Japan was a big weekend for Andrea Stella's team, with Lando Norris second and Oscar Piastri third, helping cut the gap to Aston Martin in the constructors' standings to 49 points. We were already keeping tabs on the numbers ahead of Suzuka but it's now a swing of 88 points (155 to 67) over the past eight rounds.
The last time we were in the Middle East though it was Aston Martin who were excelling, and they'll hope to use the gap since the double-header to regroup and hit back.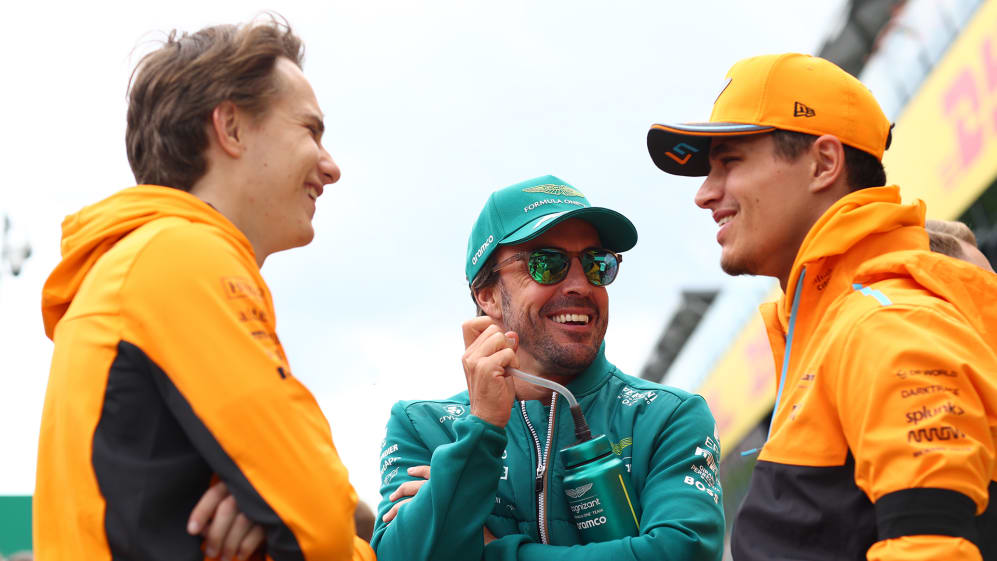 Ricciardo nearing a comeback
Another team that have been showing strong progress in recent races is AlphaTauri, who have upgraded their car since the summer break and scored points in Singapore courtesy of Liam Lawson, who also ended up 11th in both Monza and Japan.
But at Suzuka, it was confirmed that Lawson will not be racing for AlphaTauri next season as Yuki Tsunoda and Daniel Ricciardo were announced as the 2024 line-up, providing continuity from the pairing that was intended to see out this year prior to Ricciardo's broken hand.
ANALYSIS: Why AlphaTauri have opted for experience with 2024 line-up
That recovery has been proceeding in line with the doctor's expectations, and Ricciardo will be in the simulator this week to see if he is ready to tackle a full race weekend in Qatar. It's a physical track but not quite as punishing when it comes to mistakes as either Singapore or Suzuka, so could provide a chance of a return.
If there's any doubts, though, Ricciardo is likely to wait another two weeks until Austin in order to provide Lawson with a clear run at the weekend at Lusail, with the security of next year's race seat meaning the Australian does not need to rush his comeback and risk doing any further damage.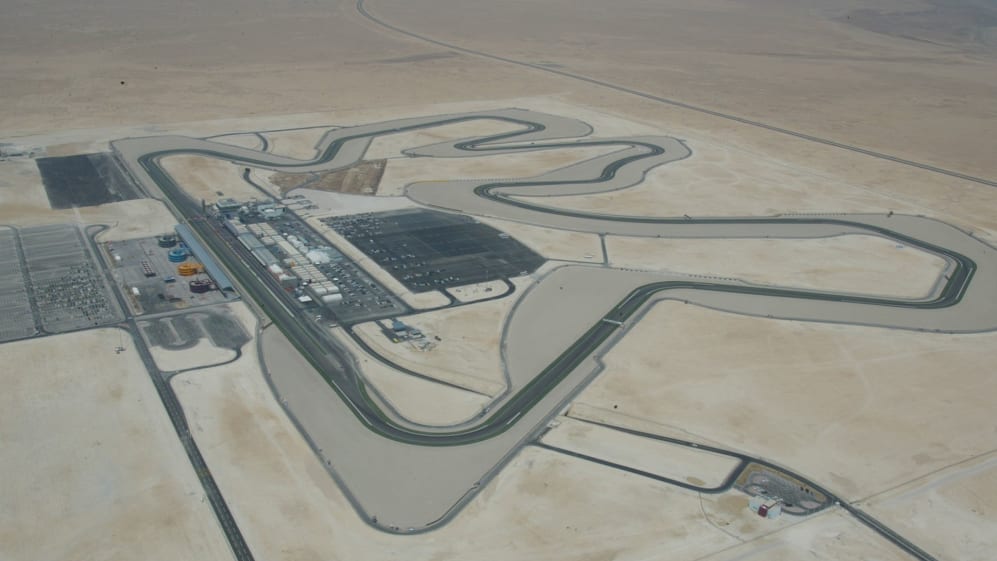 Sprinting back to Qatar
The last time we raced in Qatar was our first visit to the country for a Grand Prix, and came amid the intense title battle of 2021.
The track was a hit with the drivers given its high-speed nature, and provided some dramatic moments despite being a relatively late addition to the calendar due to the Covid pandemic. Now with two years to prepare for its full-time return, the Lusail International Circuit has been revamped with a new pit and paddock area to welcome the teams back.
EXPLAINED: Everything you need to know about the 2023 F1 Sprint format
And there promises to be even more action, with Qatar being the fourth of six Sprint events this season, ensuring there will be competitive sessions on all three days of the race weekend. It will also be the first Sprint event to take place under floodlights, as the previous host venues – Silverstone, Monza, Brazil, Imola, Austria, Baku and Belgium – have all been daytime races.
So qualifying on Friday night will be followed by Sprint Saturday, with the Sprint Shootout taking place in the heat of the day before the shorter race, and then the Grand Prix itself as the sun sets on Sunday evening. With FP1 taking place in daytime temperatures too, this could be the teams' biggest challenge yet to get their set-ups right for the rest of the weekend.