Mercedes say they 'definitely want to win' Silverstone – but Wolff warns that team must 'really grind away'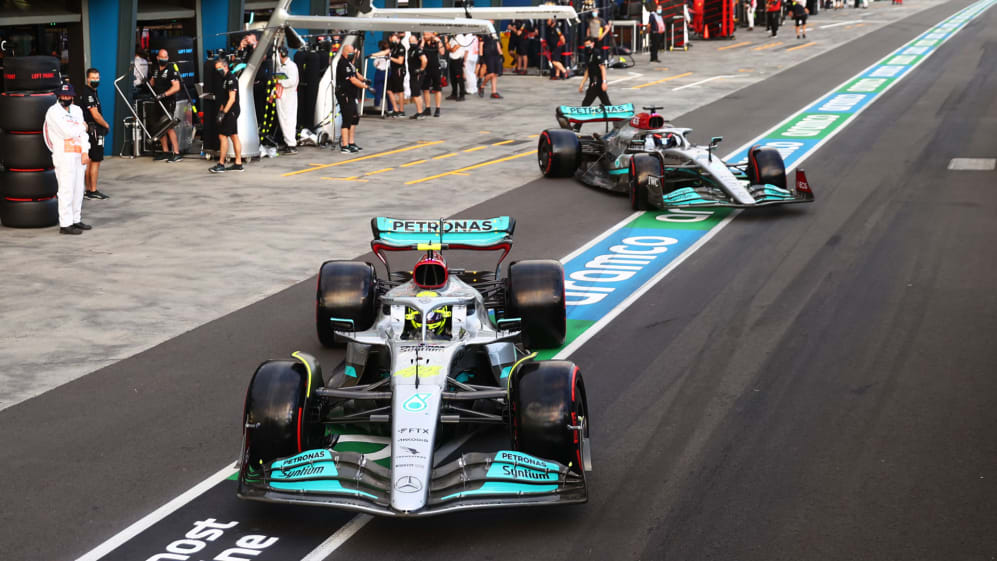 Mercedes enter Silverstone with a sterling record at their home circuit – but this year, they're not the class of the field. Team Principal Toto Wolff and Technical Director Mike Elliott offer their early verdicts on how the Silver Arrows could fare in the 2022 British Grand Prix.
While George Russell has maintained his streak of top-five finishes and Lewis Hamilton managed to score a podium in Canada, Mercedes are far from the heights that helped them clinch a record eight consecutive constructors' titles from 2014-2021. But they're still aiming high this weekend.
READ MORE: Why Monaco proved tough for Mercedes – and why Silverstone could be their next best bet
"One thing you can be sure of is we will push as hard as we can," said technical boss Elliott. "We will be bringing new bits to Silverstone, we will be trying to push the car forward, trying to get some pace from the car we've got, or from the package we've got, as well as the new bits we are going to add to it.
"Our drivers will push as hard as we can because we want to get back to winning. We want to win for the team, we definitely want to win and we want to win for you, the fans, so let's see what happens."
The team ready for the 2022 British Grand Prix having won eight of the last nine events – but with a less competitive package this season, Elliott did temper his expectations, going on to explain why this weekend's race will still prove a stern challenge.
"I think at the same time... we have to be honest with ourselves and say that at the moment we are just a little bit behind those front-runners in Ferrari and Red Bull. And in a normal race I think it is going to be tough. I think Silverstone will be a circuit that suits us a little bit better, like Barcelona did, but maybe it will be just a little bit difficult. Whatever happens, we will push as hard as we can."
READ MORE: Wolff says Mercedes in a 'happy place' with Hamilton on post-2023 talks
Team boss Wolff concurred, saying: "Silverstone was good to us in the past and the circuit is smoother than the last three ones but it's not Barcelona, so now we should manage our own expectations and really grind away, look at the data and come up with some sensible solutions, not just for Silverstone but going forward.
"We've scored how many – four, five podiums this year... We've seen glimpses of performance that we have but it's far away from our own expectations of ourselves," he added.