Mercedes share latest sustainability report highlighting key improvements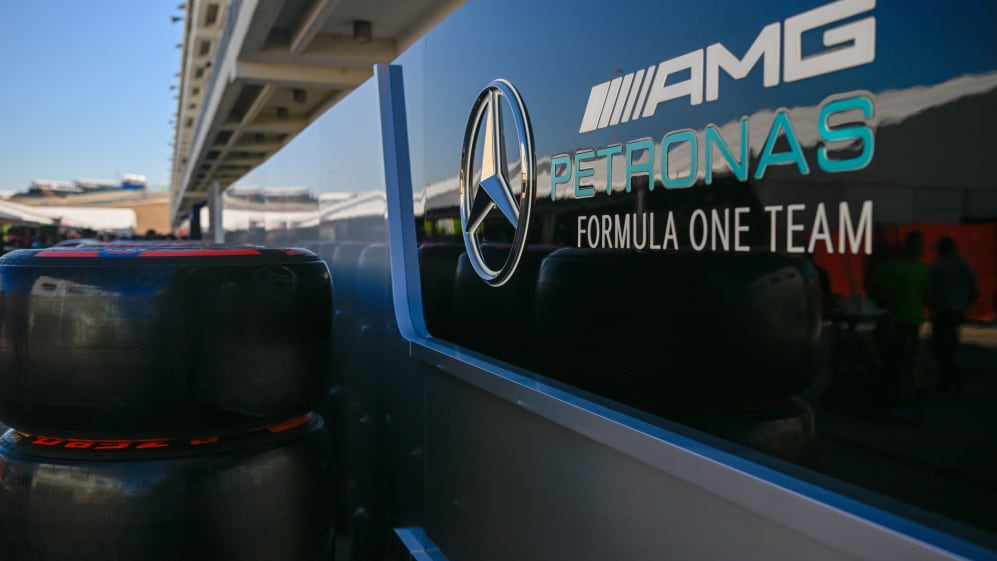 Mercedes have become the latest team to release their annual sustainability report, as the eight-time world champions revealed the improvements they have made within their organisation and their plans for the future.
The Silver Arrows' 66-page document is split into three key areas, covering the Environmental, Social, and Governance aspects of the sustainability plan.
READ MORE: McLaren share progress across several key areas in latest sustainability report
Environmental
Mercedes revealed they have made a 21% reduction since 2022 in their air travel emissions – saving 2,600 tonnes of C02. This has been aided by pioneering book and claim and investment into Sustainable Aviation Fuel.
Some other improvements made by Mercedes include 98% of waste diverted from landfill to energy recovery and recycling, and a reduction of gas emissions by 13%, as they make the move towards full electrification.
Lastly, they have made an 88% reduction in emissions through a biofuel freight trial which has been used throughout the European portion of the 2023 calendar, having previously targeted over a 60% reduction in emissions.
Mercedes revealed that through these initiatives they are on track to meet the targets they set in their 2022 sustainability report – which was to reduce their Scope 1 and 2 emissions by 100% and 50% in their Scope 3 emissions by 2026 – and they have now set additional Net Zero targets.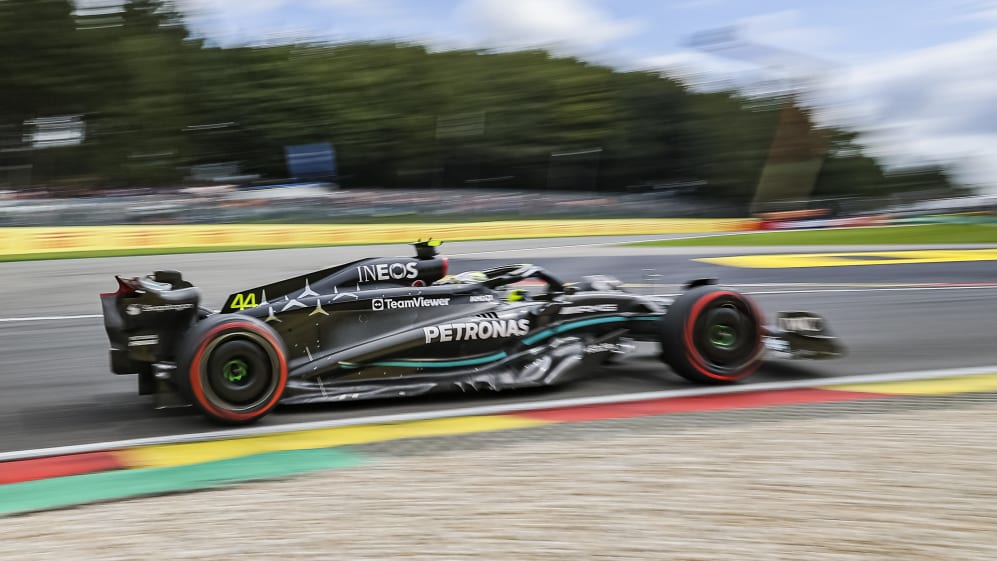 Social
Mercedes are aiming to create a more diverse and inclusive workplace through their Accelerate 25 programme. And through the first six months of 2023, 37% of their new team members come from an under-represented group.
Their female team members are up to 16.6%, which is an 11% increase from 2019, whilst the team members from minority backgrounds have gone up to 8.9% as of June 2023 – an increase from 3% which it was in 2019.
FORMULA WHY: How Formula 1 is striving to become a more sustainable sport
A bespoke extra-curricular programme between Mercedes and the Mulberry Schools Trust has seen 107 students graduate from the Mulberry STEM Academy.
Hiran Odedra, Head of Equality, Diversity, and Inclusion at Mercedes said they are making "positives steps in embedding EDI in all that we do at our team" through the Accelerate 25 programme, which they hope will continue to grow with the aim of opening opportunities to young people from under-represented groups.
Governance
In the last year, Mercedes have launched internally a new Governance, Ethics and Compliance framework, a new and bespoke Integrity Code, Human Rights Policy, Environmental Policy and Anti-Bribery and Corruption Policy has been published.
Lastly, a new whistleblowing tool has been launched, along with checks against sanctions and Due Diligence platforms.
READ MORE: How logistics experts DHL are helping Formula 1 hit their Net Zero by 2030 target
Mercedes CEO and Team Principal Toto Wolff concluded: "We will continue to invest in initiatives that will help us become more sustainable and, as a team, we know it's vital that we approach this challenge in the same way as we approach everything: as a race to the finish line.
"Our aim is to always raise our standards and set the benchmarks within our sport and outside it. I am incredibly proud of our team and the work being implemented to meet our ambitions and to better understand our impact on the world.
"There is still so much more that we want to achieve, and we're committed to delivering innovative initiatives to meet our goals in 2023 and beyond. The race is on."
For full details on the Mercedes sustainability report click here.