Mercedes to run Stirling Moss 'horseshoe' tribute on Bottas and Hamilton's cars this weekend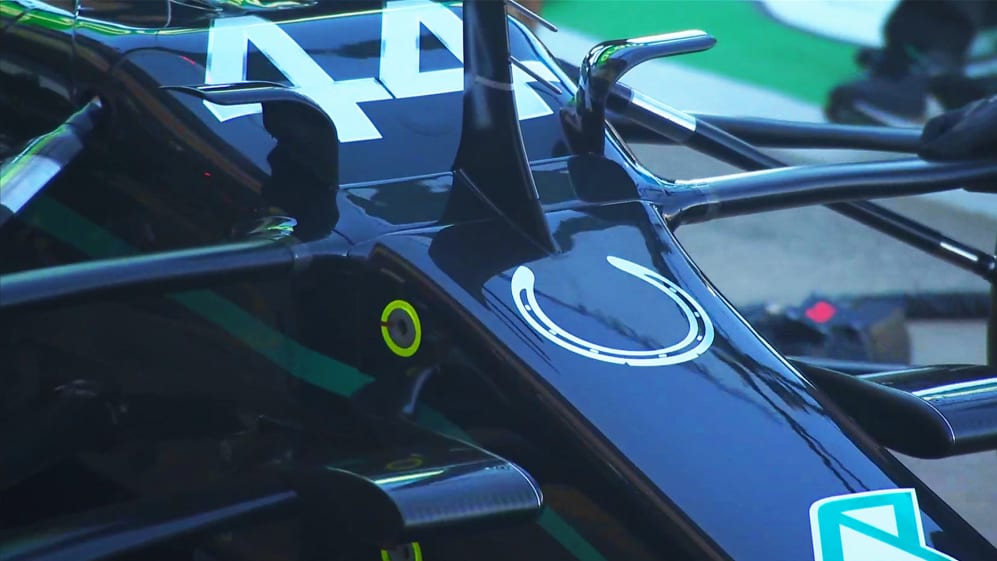 With Formula 1 celebrating the 70th anniversary of the first ever World Championship event at Silverstone, Mercedes have unveiled a tribute to one of the sport's greatest ever drivers, Sir Stirling Moss, that they will run on the front of Lewis Hamilton and Valtteri Bottas' W11s this weekend.
Moss competed at that first ever Grand Prix in a Formula 3 race, before later going on to become a Mercedes driver in Formula 1 alongside Juan Manuel Fangio during the Silver Arrows' all-conquering 1955 season.
READ MORE: The king that was never crowned - Sir Stirling Moss remembered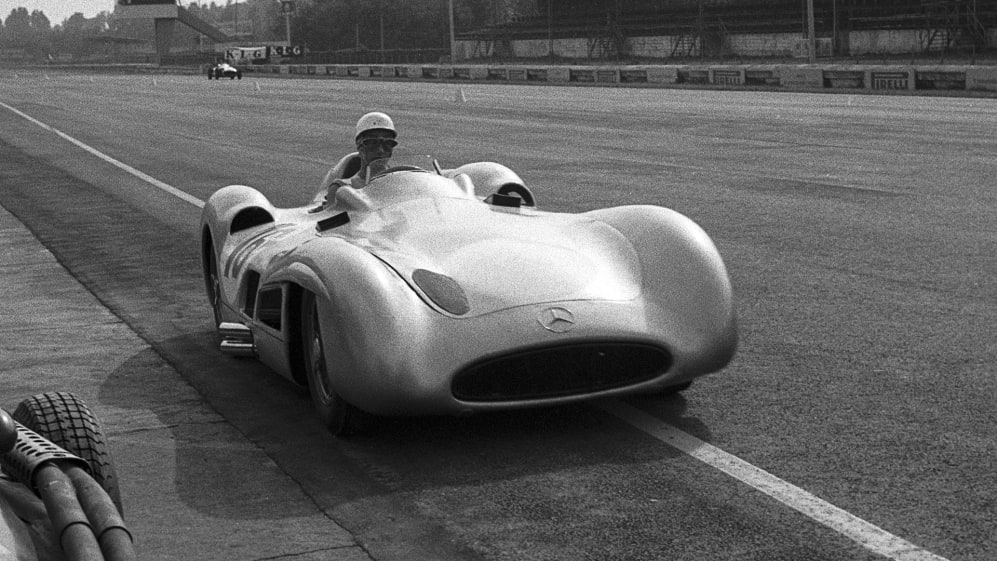 But with the British driver – who died on April 12, aged 90 – having started his competitive career riding horses, before his switch to cars, Moss ran a horseshoe sticker on the side of his racing machines for luck. And it is this symbol that Mercedes chose to honour their former driver at the 70th Anniversary Grand Prix, with the tribute having been suggested by racing historian Doug Nye.
"This weekend, we will be paying tribute to the legendary Sir Stirling Moss by carrying a special horseshoe emblem on our cars across the race weekend," Mercedes said on social media.
"This was a symbol which appeared on Stirling's pioneering Cooper race cars during the early days of his career… We hope that Sir Stirling would appreciate being out front on the nose of our cars, enjoying the ride around Silverstone this weekend."
BUXTON: The day Stirling Moss invited me into his extraordinary Mayfair home
Oops! Error retrieving Twitter post