Mercedes told me they're 'not considering' Vettel, says Bottas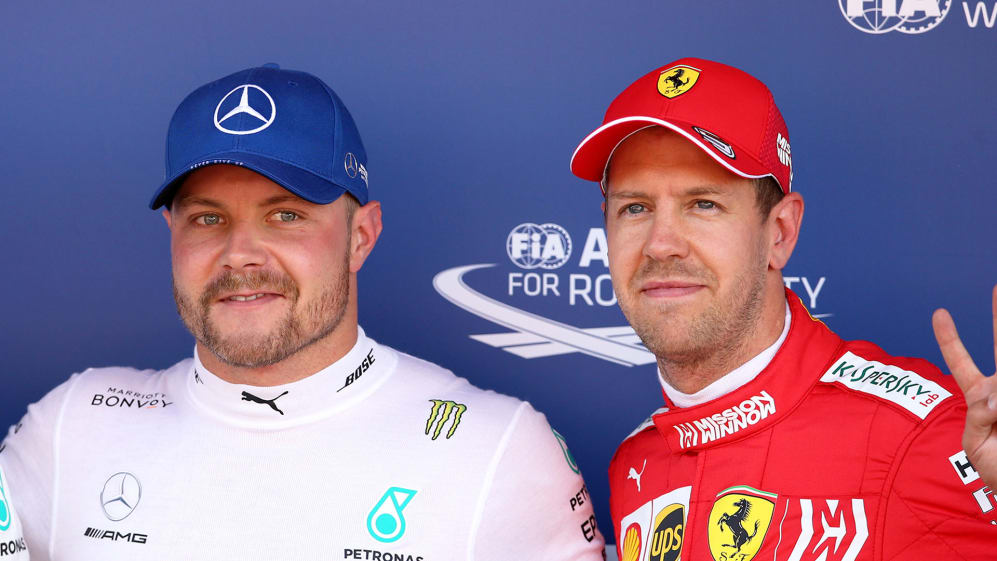 Is Valtteri Bottas set to be moved aside at Mercedes to allow soon-to-be-former Ferrari man Sebastian Vettel to team up with Lewis Hamilton to form an all-champion super line-up? Well not according to Bottas himself, who's revealed that he's had private assurances from his team that they won't be going after the four-time champion.
Mercedes Team Principal Toto Wolff has conspicuously not shied away from mentioning Vettel in interviews ever since it was revealed that the German would leave Ferrari at the end of 2020, recently telling the press that the talk about potentially signing Vettel was "not lip service. We owe it to a four-time world champion not to come out and say straight away 'no'. You need to think about it."
READ MORE: Toto Wolff explains Mercedes' driver plans – and doesn't rule out Vettel swoop
But according to Bottas, his seat at least is not in danger of being poached by Vettel. "I got really a pretty straight message that no, they're not considering Seb, so I said fine, no worries," Bottas told Sky Sports F1. "We've been very honest also with my team all the time, what's the situation, how it's going to be contract-wise.
"It's the same as every year for me," Bottas added, discussing the status of his contract. "I've always had – okay, maybe I've had multi-year contracts but always with options, so it's no different in any way than any other season for me, so there's always talks and the situation has been the same for me."
READ MORE: 'I'm ready!' – Hamilton says he's raring to go after Silverstone test run ahead of new season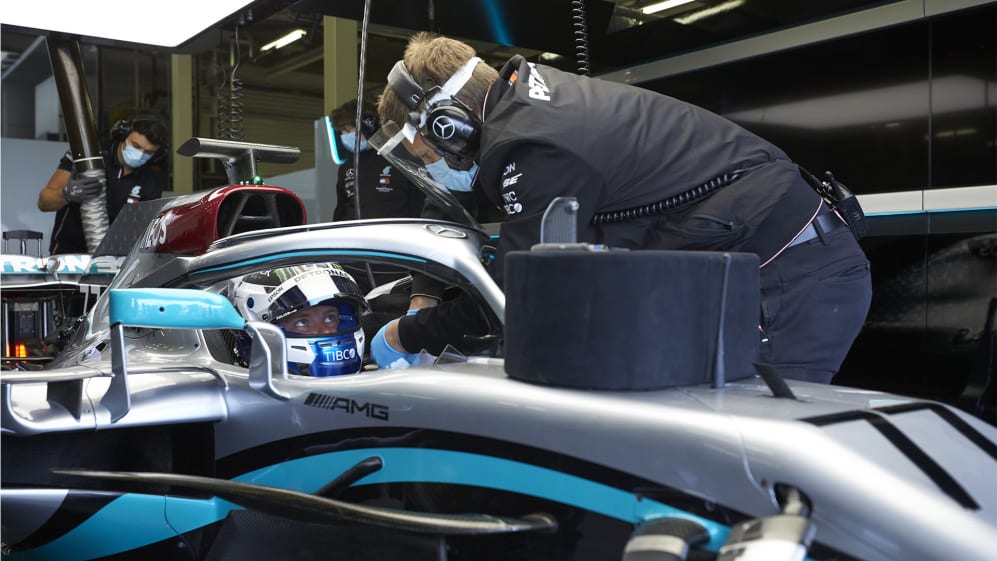 READ MORE: What do Sainz and Ricciardo moves mean for Vettel and the rest of the driver market?
Bottas also revealed that, with F1's 'silly season' having begun even before a race has been run in 2020, he'd been enjoying reading stories about the various drivers – Vettel, George Russell, Esteban Ocon – who the media have touted as his replacement at Mercedes for 2021.
"I find it quite funny that with not even seeing a race done, there's been people getting my seat," Bottas chuckled. "It's made me laugh a couple of times. So no pressure from that side, because I still have just my clear goal for the season in my mind and that's it. Things will then sort themselves one way or another, whatever's going to happen, so I've got no stress about that at all."
Bottas will now look to the first race of the season in Austria on July 3-5, having warmed himself up this week by driving a 2018-spec Mercedes W09 during a private test for the team at Silverstone alongside Lewis Hamilton.